I had at least thought there would be nobility in war. I know it exists. There are so many stories, and some of them have to be true. But I see mostly normal men, trying to do good, beaten down by horror, by their inability to quell their own rages, by their masculine posturing and their so-called hardness, their desire to be tougher, and therefore crueler, than their circumstance. And yet, I have this sense that this place is holier than back home. Gluttonous, fat, oversexed, overconsuming, materialist home, where we're too lazy to see our own faults.
That's just a sample of the stinging and raw prose found in Phil Klay's collection of short stories, Redeployment. Klay, a veteran of the Iraq war and recipient of the National Book Award, sat down with us to talk about Memorial Day, why we find it difficult to talk to veterans about their time in war and what war and writing teaches you about faith and suffering.
In Signs of the Times, our weekly review of Catholic news, we discuss our discovery that the United States' first lady is a Catholic; why Justin Trudeau wants Pope Francis to apologize; a young woman who was shamed and barred from graduation because she got pregnant; robot priests; and the heroism displayed in the Portland MAX train attacks.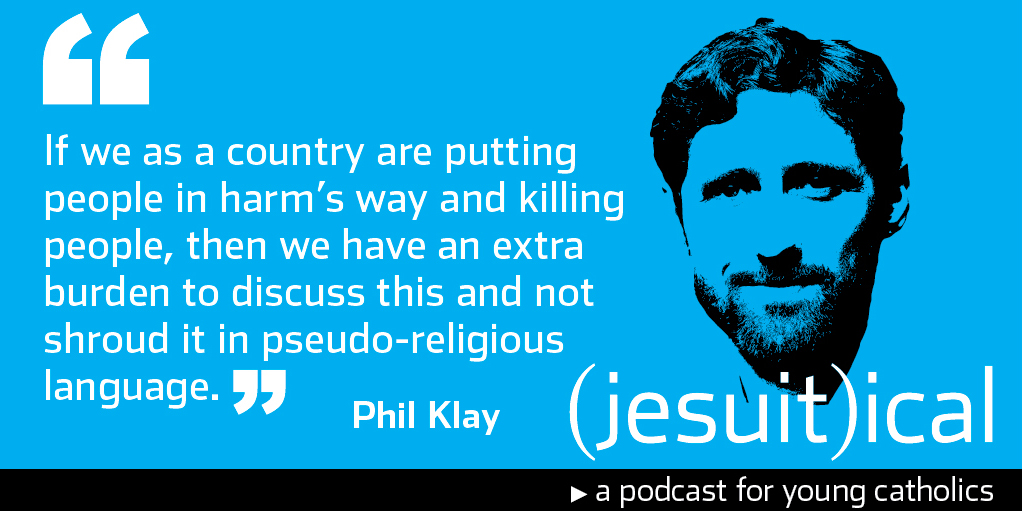 If you like what you're hearing, please take your friend's phone, because they would also love us, and subscribe them to Jesuitical on iTunes, Stitcher or wherever podcasts are sold.
Finally, we want to hear from you. Leave us a comment here, write us at jesuitical@americamedia.org or find us on Twitter @jesuiticalshow.