Dorothy Day, Thomas Merton, MLK and Pope Francis: models of good citizenship
We all know how good citizenship, civic involvement and concern for the common good are important and necessary for society. Citizenship has been front and center in the news over the past few years and especially over the past months. We hear much about citizenship, borders, walls and passports. We hear of people fleeing oppressive, impoverished countries in the Middle East, Africa and elsewhere, and horrific shipwrecks and deaths in Mediterranean seaports. We Talk of closed borders and deportations fill TV newscasts. World leaders sound alarms about terrorism and insist that non-citizens must be expelled or prevented from entering their countries. Leaders build walls rather than erecting bridges. Meanwhile, the worldwide refugee crisis brings shocking stories of desired citizenship, longed-for justice and the dream of freedom. Pope Francis' cry, resounding over the Mediterranean bay of Lampedusa in 2013 and at countless other places around the globe, reverberates in our ears: "We have fallen into a globalization of indifference."
What are the duties and obligations of good citizenship? What has the Jesuit Pope taught the world about citizenship over the past four years? First, he reminds us that on this earth, we have no lasting city. We will forever be sojourners, strangers and pilgrims passing through on the way to the new Jerusalem. We will always be a certain sense of discomfort, of dis-ease, as we realize that we just don't fit into many of the world's ways. Pope Francis also teaches us that heavenly citizenship does not remove our responsibilities, duties and obligations during our earthly sojourn. Isn't this what President John F. Kennedy had in mind when he said during his 1961 inaugural address, "With a good conscience our only sure reward, with history the final judge of our deeds, let us go forward... asking His blessing and His help, but knowing that here on earth, God's work must truly be our own" ?
Over the past four years, Pope Francis has provided for us three good manuals to help us live as good citizens on earth as we prepare for our heavenly homeland. We know those guides or manuals by their titles: "Evangelii Gaudium," "Laudato Si'" and "Amoris Laetitia." "Evangelii Gaudium" is the playbook of how we live on earth—offering us a framework for relating to God and to one another and teaching us about priorities. "Laudato Si'" ("On Care for Our Common Home") is about the home that God has given us: the earth and its riches and resources. We are responsible for this home. "Amoris Laetitia" offers us an important playbook on our relations with one another while living in that home.
Francis has reminded us time and time again that we cannot withdraw into our protective cocoons and ignore what is going on around us.
We must ask whether we have taken to heart the piercing question of Pope Francis in "Laudato Si'" : "What kind of world do we want to leave to those who come after us, to children who are now growing up?" (No. 160). This question does not have to do with the environment alone and cannot be approached piecemeal. It leads us to ponder the meaning of existence and its values at the basis of social life: "What is the purpose of our life in this world? What is the goal of our work and all our efforts? What need does the earth have of us?" Unless we struggle with these questions, we will not be good citizens.
Francis has reminded us time and time again that we cannot withdraw into our protective cocoons and ignore what is going on around us. The Argentine pontiff has forcefully taught us that now, more than ever, we need "a church that is again capable of restoring citizenship to so many of its children that walk as if in exodus." Christian citizenship is above all the result of God's mercy. The pope wants the church to be an instrument of reconciliation and welcome, a church capable of warming hearts, a church that is not bent over on herself but always seeking those on the periphery and those who are lost, a church capable of leading people home.
How can we forget the stirring address that the first pope from the Global South delivered to the special joint session of the U.S. Congress on Sept. 24, 2015? It was an electric moment and a spellbinding lesson on good citizenship. In extolling the valiant virtues and qualities of the American people, Francis zeroed in on four American citizens who embodied the best of American culture and history: Abraham Lincoln, Martin Luther King Jr., Dorothy Day and Thomas Merton. Lincoln, according to Francis, was "the guardian of liberty, who labored tirelessly that 'this nation, under God, [might] have a new birth of freedom.' Building a future of freedom requires love of the common good and cooperation in a spirit of subsidiarity and solidarity."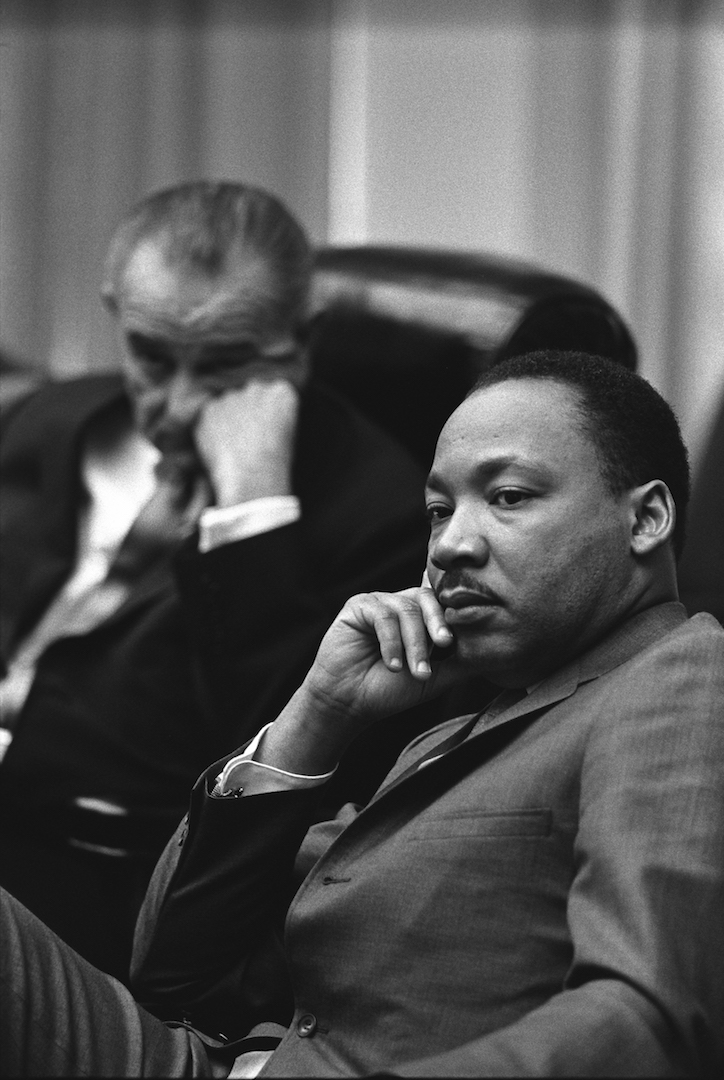 Dr. Martin Luther King Jr. embodied the "compelling need to live as one, in order to build as one the greatest common good: that of a community which sacrifices particular interests in order to share, in justice and peace, its goods, its interests, its social life. Dreams which lead to action, to participation, to commitment. Dreams which awaken what is deepest and truest in the life of a people."
To the surprise of many, the pope then spoke of Dorothy Day, founder of the Catholic Worker Movement. Of this great woman he said: "Her social activism, her passion for justice and for the cause of the oppressed, were inspired by the Gospel, her faith, and the example of the saints."
And to complete the quartet of heroes, Pope Francis offered Thomas Merton to the powerful and mighty gathered that morning on Capitol Hill. For Francis, Merton "remains a source of spiritual inspiration and a guide for many people. …Merton was above all a man of prayer, a thinker who challenged the certitudes of his time and opened new horizons for souls and for the Church. He was also a man of dialogue, a promoter of peace between peoples and religions."
Francis continued, "Three sons and a daughter of this land, four individuals and four dreams: Lincoln, liberty; Martin Luther King, liberty in plurality and non-exclusion; Dorothy Day, social justice and the rights of persons; and Thomas Merton, the capacity for dialogue and openness to God. Four representatives of the American people."
Pope Francis concluded his address with these words: "A nation can be considered great when it defends liberty as Lincoln did, when it fosters a culture which enables people to 'dream' of full rights for all their brothers and sisters, as Martin Luther King sought to do; when it strives for justice and the cause of the oppressed, as Dorothy Day did by her tireless work, the fruit of a faith which becomes dialogue and sows peace in the contemplative style of Thomas Merton."
This was Pope Francis's "I have a dream speech" to leaders of a powerful nation of the world that is now divided by political and ideological tensions. It is good to remember his prophetic words from that speech that must ring out again across America and throughout the world as we recall the first four years of a great man's vision and leadership:
All of us are quite aware of, and deeply worried by, the disturbing social and political situation of the world today. Our world is increasingly a place of violent conflict, hatred and brutal atrocities, committed even in the name of God and of religion.… The contemporary world, with its open wounds which affect so many of our brothers and sisters, demands that we confront every form of polarization which would divide it into these two camps. We know that in the attempt to be freed of the enemy without, we can be tempted to feed the enemy within. To imitate the hatred and violence of tyrants and murderers is the best way to take their place. That is something which you, as a people, reject.
Let us pray that we can heed Francis' class on good citizenship and imitate the lives he held up for the world on that September morning in 2015. It was a shining moment of the past four years of his Petrine ministry. We have much to learn from the lives of Abraham Lincoln, Martin Luther King, Dorothy Day, Thomas Merton and Jorge Mario Bergoglio. They are sterling role models of good citizenship and offer us trusted roadmaps along our journey to the heavenly Jerusalem.