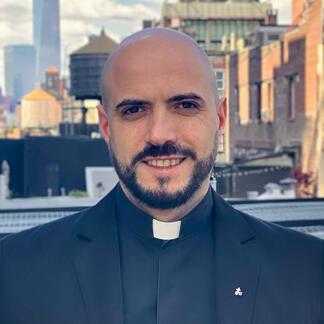 Ricardo da Silva, S.J., is an associate editor at America Media.
Catholic women theologians said that they were tired of hearing words promoting women in the church without accompanying actions that place women in the clear leadership roles.
Politics & Society
Dispatches
The Society of Jesus and the local church in Ranchi, India are calling for the immediate release of Stan Swamy, S.J.
Politics & Society
Dispatches
In a press statement released on Oct. 8, the diocese said that the decision to restrict attendance at Mass to as few as 10 people in the worst-affected zip codes is a violation of the First Amendment right to the free exercise of religion.