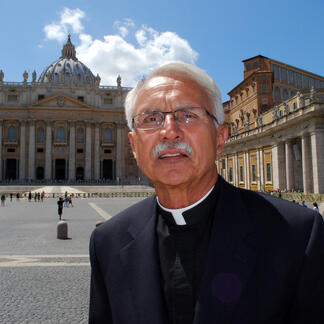 Father Mike Russo is the host of "Sunday to Sunday," the preaching journey. He is a Roman Catholic priest and a retired professor of Communication Studies at Saint Mary's College of California where he taught journalism and political communication.
Season 2 of this video series introduced four priests in diverse ministries.
The new web series "Sunday to Sunday" identifies a series of case studies about preaching by listening to preachers in their own words and hearing samples of their efforts.  
This broadcast had several important features offer us a kind of "coming attractions" to the pope's visit to our country.