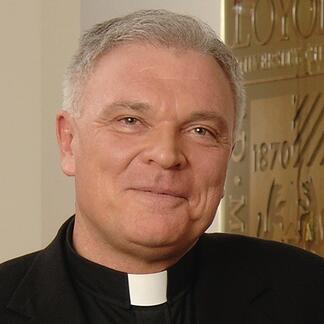 Michael J. Garanzini, S.J., is visiting research faculty member at Fordham University and the former president and chancellor of Loyola University Chicago. He also serves as the general secretary for higher education for the Society of Jesus.
Politics & Society
Features
Students like these represent the bright future of Catholic higher education, but we in university administration must be sure our institutions adapt to help them thrive.
Politics & Society
Short Take
As we look ahead to our post-pandemic future, we need to think about the role that higher education must play in creating meaningful opportunities for students, especially those from economically disadvantaged backgrounds.
Politics & Society
Short Take
Adjunct faculty feel as if they have second-class status, but the real culprit is escalating costs at tuition-dependent universities.