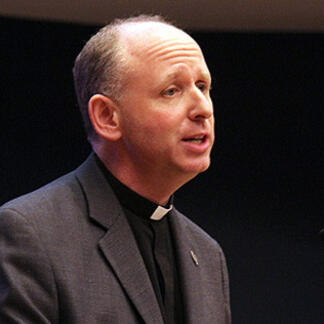 Rev. Anthony D. Andreassi, a priest of the Brooklyn Oratory, holds a doctorate in history and teaches at Regis High School in New York City.
Mary Stephen Healey, R.D.C. has continued to lead and serve the students, faculty and families at Our Lady of Mt. Carmel School in Elmsford, N.Y., even during a pandemic.
When a historical figure has a reputation as large as John Hughes, it can be hard to separate fact from fiction.
In his latest book, John W. O'Malley, S.J., serves up a hard-nosed history of so many saints and sinners.