Marriage is thriving—but only among college graduates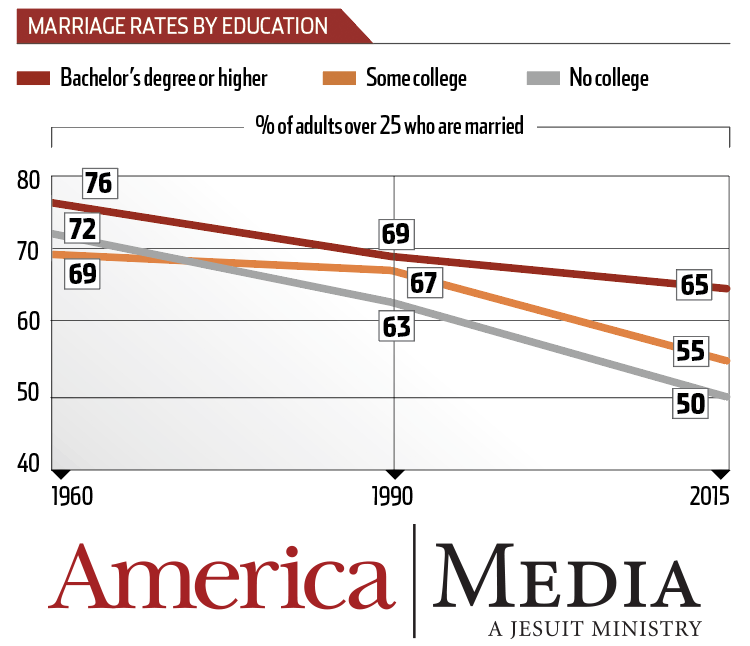 [Editors' note: This is part of America's 2019 family issue. Click here to find our other stories on faith and today's families.]
Marriage is not dead in the United States. But it is increasingly associated with better-educated and higher-income households. And despite the old stereotypes about big families, Catholics are very similar to the rest of the U.S. population when it comes to marriage and children.
Educational attainment was not much of a factor in marriage rates in 1960. About 70 percent of Americans over 25 were married, no matter how long they had gone to school. But by 2015, there was a huge educational gap. Nearly two-thirds of college graduates were married, compared with only about half of those who had not gone beyond high school.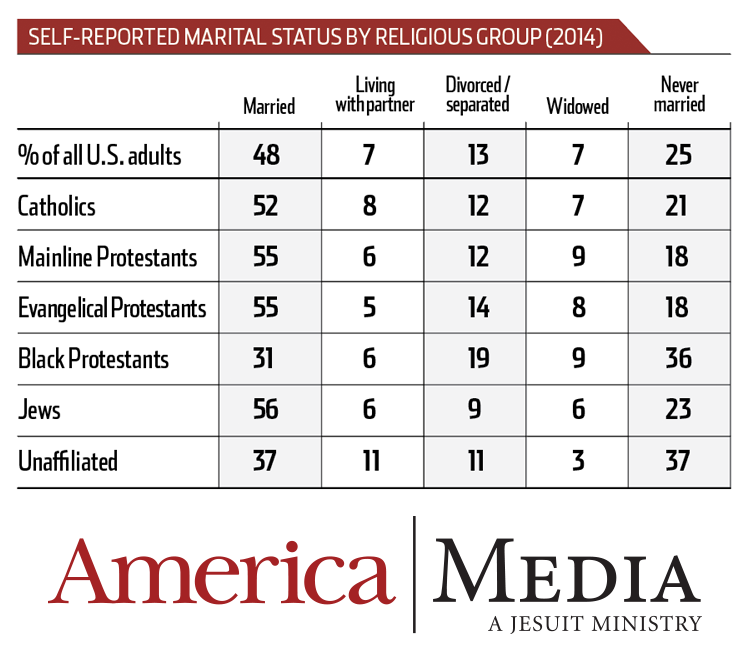 One reason for that widening gap may be that a college degree is associated with greater financial security; and despite changing gender roles, 71 percent of all adult women in a 2017 Pew survey said that "being able to support a family financially" is "very important" for a man to be a good husband. (Only 25 percent of men say that the same is important of wives.) This expectation could run into trouble if men continue to lag in educational attainment—by next year, women are expected to earn 58 percent of the bachelor's and master's degrees awarded in the United States—and if those without college degrees are perceived to have fewer job prospects.
The marriage rate among Catholics (52 percent of all adults) was close to that of the overall U.S. population (48 percent of all adults) in the most recent Religious Landscape Study, conducted in 2014. That survey also found that among adults ages 40 to 59, Catholics had an average of 2.3 children, only slightly above the average of 2.1 children for all U.S. adults in that age range.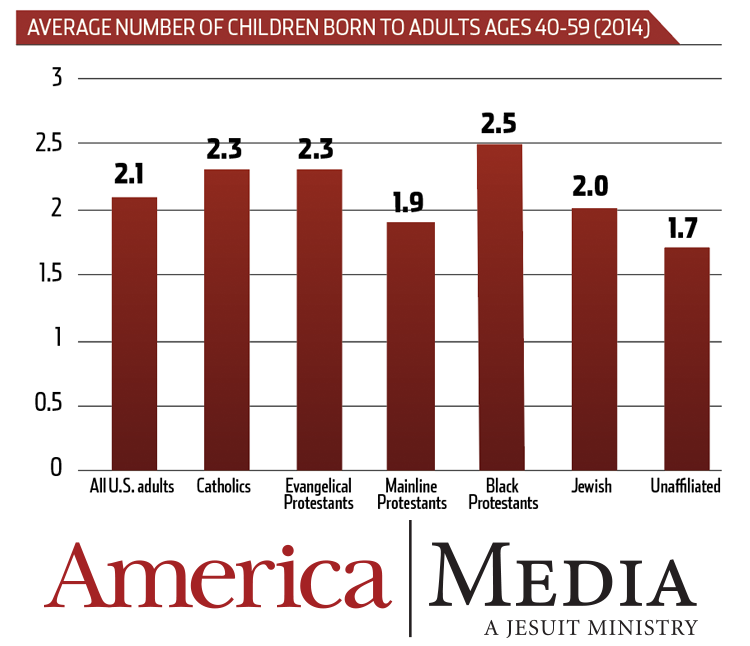 Infographic sources: 2014 Religious Landscape Study (latest available), reported by Pew Research Center, May 12, 2015; Pew Research Center analyses of U.S. Census Bureau data on education, reported on Dec. 14, 2011, and Sept. 14, 2017; median age of first marriage from the U.S. Census Bureau, released Nov. 14, 2018.