Why don't pro-life and disability rights groups work together more often?
When I read about disability rights advocates who accept or silently condone abortion, or when I look at pro-life materials and find almost nothing on the disabled, I cringe. Both disability rights and pro-life groups adhere to the same basic principle—that humans have inherent dignity based on who they are, not what they can do—yet they too often disagree.
The two groups should be wayfarers on a common path. I say this not only because of their common principles but also based on my own experience. A few years ago I was diagnosed with autism while in my 30s, finally understanding why I had struggled in certain areas. Reading up on the topic, I realized that one challenge for adults with autism is overcoming discrimination. Autistics are thus part of the disability rights community, working to protect their rights under the Americans with Disabilities Act.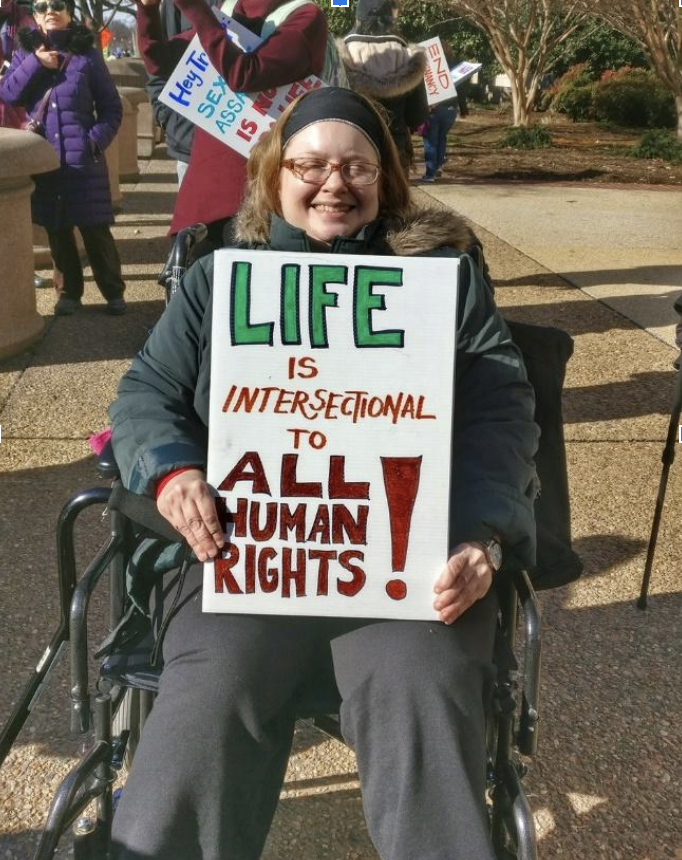 But abortion (and even euthanasia) is becoming more targeted toward the disabled. And this is the greatest way the disabled can be discriminated against. Killing someone due to a disability is akin to participating in an attempt to erase the disabled community. Not only is this far worse than, say, refusing to build a wheelchair ramp or to provide signage for the sight-impaired, it works toward removing the disabled community from society's consciousness and thus makes it more difficult to build support for disabled rights.
For example, those diagnosed with Down syndrome prenatally are aborted at alarming rates. In the United States, two-thirds of such babies are killed in the womb. That may seem high, but it is low among developed countries: England aborts 77 percent of these babies, Denmark 90 percent and Iceland 98 percent.
Down syndrome is easy to diagnose, as it is an extra chromosome. However, soon we will be able to detect the probabilities of many other conditions in utero. A company called Genomic Prediction already offers tests for "mental disability" among in vitro fertilization embryos, and it claims that it can detect other intelligence "outliers." It is easy to imagine that this technology could lead to parents wanting to "discard"—what a euphemism for kill—those who are predicted to have low I.Q. scores. Also, a current study is investigating the genes of 50,000 families to discover autism genetics, and I can imagine this leading to the search for a prenatal autism test.
Referring to selective abortions in these conditions, Pope Francis stated last year, "We do the same as the Nazis to maintain the purity of the race, but with white gloves."
Killing someone due to a disability is akin to participating in an attempt to erase the disabled community.
When Jeff Sessions was nominated as U.S. attorney general in 2017, eight disability rights organizations signed a letter from more than 200 groups opposing his nomination, which is understandable given his record on disabilities. However, the same letter criticized Mr. Sessions for opposing "women's access to reproductive health services" (understood to be a reference to access to abortion, especially given that the letter's signatories included NARAL Pro-Choice America) and for voting to defund the abortion provider Planned Parenthood. It also criticized him for voting against a bill to "fix the Hobby Lobby decision" by requiring all employers to provide abortifacient birth control to employees.
At least one disability rights group, the Autistic Self Advocacy Network, went further and mentioned Sessions' opposition to "reproductive rights" in one of their statements against him. I can understand looking at how he treated marginalized groups, but aren't the unborn one of the most marginalized populations? Aren't abortions often specifically targeted at disabled infants?
At least one disability rights group mentioned Jeff Sessions' opposition to "reproductive rights" in one of their statements against him.
Likewise, the Center for Public Representation, another disability rights group, includes the Center for Reproductive Rights on its list of disability rights organizations. And many disability rights organizations ask people to sign on to the United Nations Convention on Rights of Persons with Disabilities, but that convention asks for "reproductive health" programs to be provided to persons with disabilities (and subsequent statements from U.N. officials make it clear this phrase refers to access to abortion).
In recent years, the pro-life movement has put a lot of effort into keeping alive Down syndrome babies, but we need to highlight other disabilities. For the last four years I have gone through the whole March for Life looking for the best signs to make this point but have found few. Maybe next year, I will carry a "Pro-Life Autistic" sign. I have also looked through the archives of the top pro-life news sites and organizations for references to the Americans with Disabilities Act and the rights of the disabled, but, except for cases of the disabled being euthanized, they are almost non-existent. Given that the devaluing of the disabled will likely lead to selective abortions, focusing on how to improve our lives needs to be a priority if we want to help people choose life. Devoting more attention to the rights of the disabled would also help counter the argument that pro-life groups are merely "pro-birth."
I am focusing here on official organizations in both the pro-life and disability rights movements that do not always recognize their common ground, but I have often found individual activists to be even less understanding. Unfortunately, the alignment of each of these movements with opposing political parties (pro-life with the Republicans, disability rights with the Democrats) does not help us work together.
We are seeing some hope with groups like the human rights group Rehumanize International, which last year published a blog post about a pro-life activist's love for her blind brother. Rehumanize has consistently promoted a whole-life vision, but they are only a small group in the grand scheme of pro-life and disability rights activism.
The pro-life and disability-rights movements have the same basic principle of inherent human dignity. Right now, there are many cases where their fights overlap: where the disabled are threatened with abortion or assisted suicide or euthanasia. However, we have only worked together in a limited way. I hope that both movements improve their outreach to each other—for example, by making an effort to include disability rights groups in the March for Life—so that we can work together more coherently going forward.