Asylum seekers find a temporary home in the 'Casa Alitas' monastery
Two Guatemalan boys rode their bicycles in front of a recently reopened building that had served as a Benedictine monastery in Tucson. "¡Un avión! ¡Un avión!" one shouted as they passed the church. ("An airplane! An airplane!")
The two boys were among the hundreds who make the former monastery a temporary home on any given day. They and their families passed the initial asylum screening at the U.S.-Mexico border and have received permission to remain in the United States until their asylum court hearing. Most are on their way to another U.S. city.
Catholic Community Services of Southern Arizona moved the Casa Alitas shelter for asylum seekers to the monastery in January. Their previous location in Tucson was not big enough to accommodate the influx of asylum seekers. The Benedictine sisters left the monastery last year, and the new owner, Ross Rulney, offers the use of the vacant property through the end of May, according to the Associated Press.
By the time the migrants arrive at the monastery, they have been in the United States for anywhere from a few hours to five days.
Ali Hofer first began serving at the Casa Alitas shelter as a member of the Jesuit Volunteer Corps. After a year of service, she stayed on as a site coordinator, working with both local volunteers and asylum seekers.
"I'd studied Spanish since I was in first grade, but I didn't get to use it," Ms. Hofer told America. "I didn't want to make mistakes! But I got into this and the mistakes didn't matter."
By the time the migrants arrive at the monastery, they have been in the United States for anywhere from a few hours to five days, she said. Last week, the monastery received more than 200 from El Paso.
As they walk into the monastery, the migrants see flags from several countries in the hallway. The first stop is in the chapel, which Ms. Hofer said helps the asylum seekers realize they are no longer in the custody of Immigration and Customs Enforcement. They are also given fruit to eat, which is easy to digest. The food they receive while in detention is not good.
Honduras has had one of the highest murder rates in the world since 2010.
The majority of the migrants are from Guatemala, she said, though there are also families from Honduras, Mexico and El Salvador. They have also had guests from Brazil and Uzbekistan.
"We use Google translate if we have to," Ms. Hofer said. "We work it out."
The migrants stay at the monastery for a day or two while they arrange a bus ticket to another city. They are given food for their journey as well as meals and a place to sleep. They can pick out a set of new clothes, too, from the clothing room.
"We need small clothes," Ms. Hofer said. "Our guests are petite."
Jarvin Gonzalez-Muñoz left Honduras with his 6-year-old daughter Katty on Feb. 15. They left behind his wife and 10-month-old son.
"You cannot live there," he said. "There's no work. The crime is out of control."
Honduras has had one of the highest murder rates in the world since 2010. The Central American nation has struggled economically, especially since the 2009 military coup. Mr. Gonzalez-Muñoz said Katty would go to school barefoot because they could not afford shoes.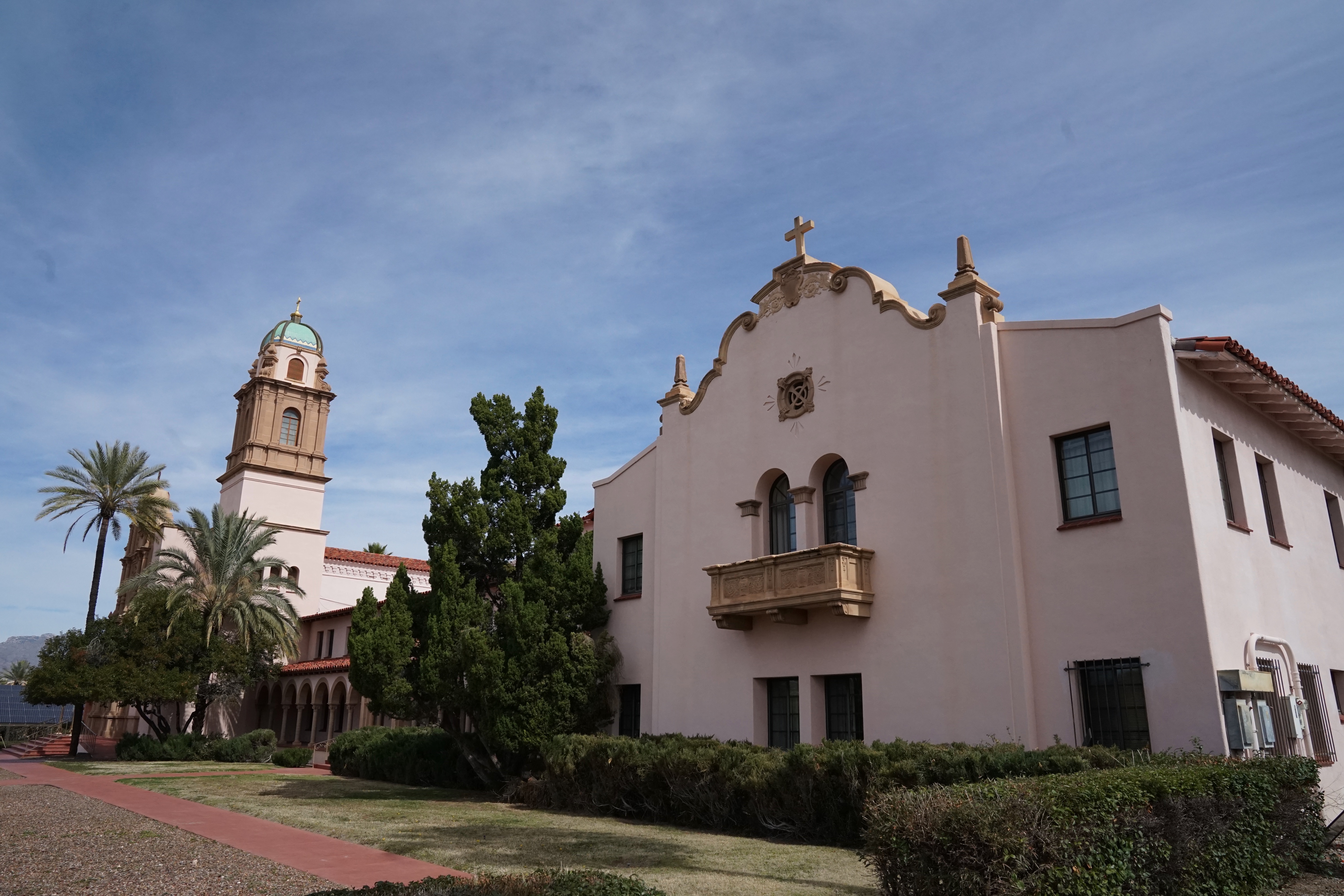 "Separating yourself from your family is hard, but you don't do this because it feels good," Mr. Gonzalez-Muñoz said. "It's hard, but what choice do we have? But we are here now and God will help us."
Wilson Simón left Guatemala with his son, 5-year-old Hamilton. His wife stayed behind with his other two children. He spoke to his son in Mam, a Mayan language. His son does not speak Spanish very well.
Mr. Simón said he was on his way to Ohio. "I'm going to work there so I can send money back to my family," he said.
"Since I myself am an immigrant, I've gone through my own hardships," said Isaac Ortiz Carrasco, a shelter volunteer and 17-year-old high school student who was born in Chile. "It's my duty to help people. I know what they've gone through."
Mr. Ortiz Carrasco said some people in Guatemala refer to Coca-Cola as agua, or water. What people in the United States refer to as water, they call agua pura, or pure water. Potable water is scarce in many parts of the country. Mr. Ortiz Carrasco said one Guatemalan child tried to drink hand sanitizer, mistaking it for water.
"A lot of times, when you talk to them, the curtains just come down," he said of hearing the asylum seekers' stories. "I want them to know that the world has not given up on them. Even though we're all different, we're all connected."
Alvin Carranza and his daughter Valerie were on their way to South Carolina "to work, if God allows it," the Honduran migrant said. "In our country, there is a lot of poverty and crime. They kill people every day."
Mr. Carranza could not find steady work. People can occasionally find jobs, but it is infrequent and temporary—not longer than a month, he said. As he spoke, his daughter colored a picture of a dog.
"Look how happy she is," he said. "They've treated me well [at the former monastery]. I have a great deal of hope that I didn't have before. I feel like I'm home."
[Sign up to receive Convivir, a newsletter that highlight news, culture and trends related to Latino Catholics.]