In 1968, Congress passed the Fair Housing Act in an attempt to end public policies and banking practices that had enforced racial segregation for decades. Before signing it into law, President Lyndon Johnson called the F.H.A. "among the proudest [moments] of my presidency." Because of it, he predicted, "Negro families [will] no longer suffer the humiliation of being turned away [from housing] because of their race."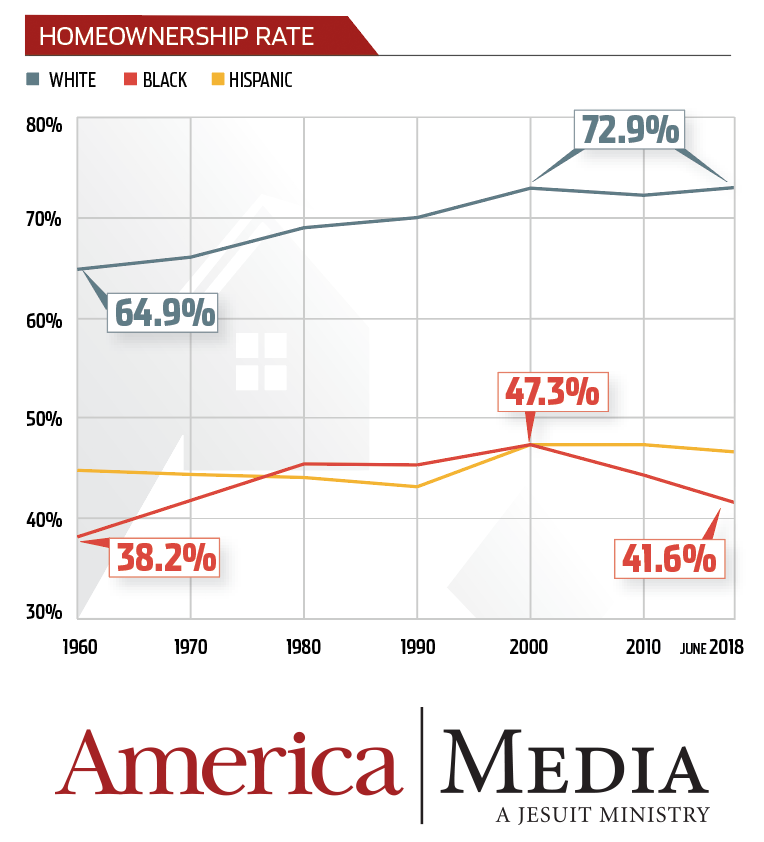 Yet the homeownership gap between white and black families is as wide as it was when the F.H.A. became law 50 years ago. After peaking in 2000 at 47.3 percent, the homeownership rate for African-American households has slipped to 41.6 percent, according to U.S. Census data for the second quarter of 2018. It is now 31.3 points lower than the homeownership rate for non-Hispanic white households. In 1970, the gap between white and black homeownership rates was only 24.3 points.
Advertisement
And while there has been a rise in integrated neighborhoods—as the nonwhite population increases and more nonwhite families move to suburbs—census data show that color lines are still clear in just about every U.S. metropolitan area. Residential segregation can also lead to school segregation, and recent data suggest that an increasing number of African-American public school students attend overwhelmingly African-American schools.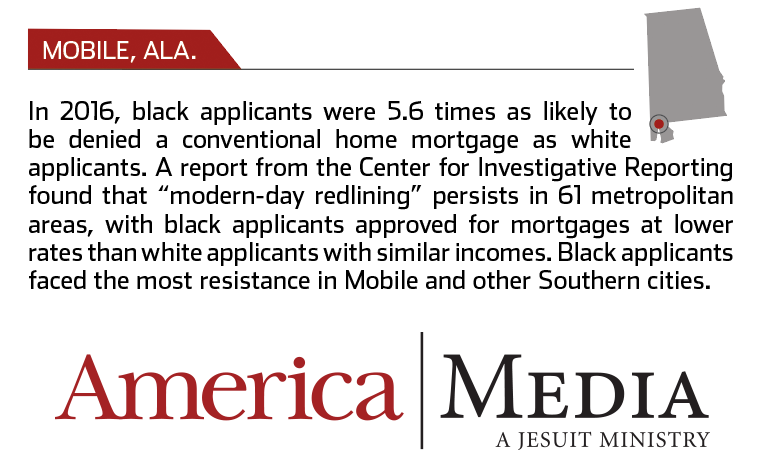 The Trump administration has signaled a rollback of regulations intended to enforce the F.H.A., including a computer assessment tool introduced by the Obama administration to measure neighborhood segregation. This summer the federal Department of Housing and Urban Development also announced that it would revisit the policy of opposing housing practices with "disparate impact"—that is, practices that disproportionately harm racial minorities even in the absence of explicit discrimination, such as landlords in almost-all-white neighborhoods refusing to accept Section 8 housing vouchers. HUD Secretary Ben Carson has said he would instead seek to increase the overall housing supply. But skeptics say that will not be enough.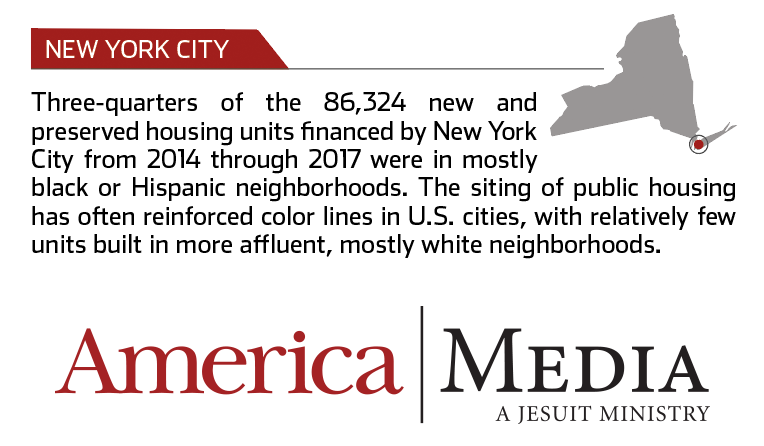 Formal segregation, including the practice of redlining entire neighborhoods with large nonwhite populations as too "risky" for the approval of housing loans, may be illegal, but more subtle barriers to integration remain. Nonwhite families, who had been targeted for predatory loans before the housing bubble burst in the last major recession, now face more cautious banks that simply deny mortgages to new homebuyers. Zoning laws against high-density housing or groups who fight public housing as a threat to a neighborhood's "character" have limited opportunities for nonwhite families to move into certain areas.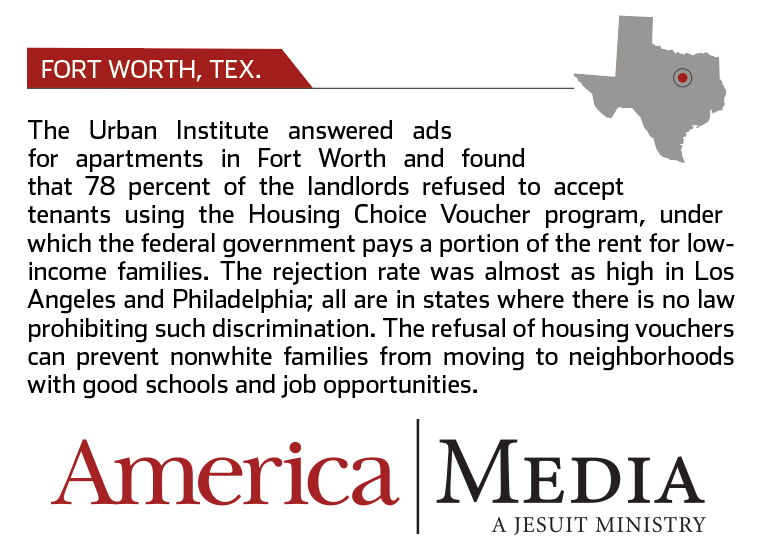 Mr. Carson has suggested withholding federal funds from communities with overly restrictive zoning laws, and Senator Cory Booker, a Democrat from New Jersey and a possible presidential candidate in 2020, has introduced legislation to promote more inclusive zoning. Senator Elizabeth Warren, a Democrat from Massachusetts who is also considering a bid for the White House, has proposed sweeping legislation that would, in addition to providing financial incentives for less restrictive zoning, toughen the Community Reinvestment Act (a 1977 law that monitors banks with discriminatory loan policies) and expand it to include nonbank mortgage companies.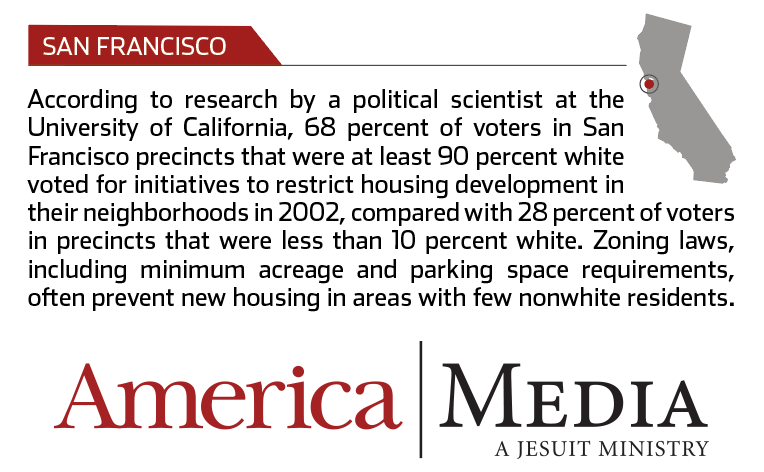 But even aside from zoning laws and banking practices, there are larger political and economic forces that can hinder residential choices. In some cities and states, property tax limits have kept older residents in place, further restricting housing choices for younger families. And gentrification, or neighborhood improvements such as new parks and public transit, can push nonwhite families out of once-affordable areas.
Sources: chart data from "Are Gains in Black Homeownership History?" Urban Institute, Feb. 15, 2017, supplemented with data from Current Population Survey/Housing Vacancy Survey, U.S. Census Bureau, July 26, 2018. Also: "The Geography of Inequality: How Land Use Regulation Produces Segregation and Polarization," Jessica Trounstine, University of California, Merced, July 2018; "Landlords Limit Voucher Holders' Choice in Where They Can Live," Urban Institute, Aug. 20, 2018; "50 Years After Fair Housing Act, New York City still struggles with residential segregation," Politico, April 23, 2018, based on analysis of data from the city's housing department; "Kept Out," Reveal, Center for Investigative Reporting, Feb. 15, 2018.