Cardinal Dolan: NYC firefighter killed on movie set radiated "goodness, valor and virtue"
A New York City firefighter killed while battling a blaze on a movie set was hailed as a hero at his funeral on March 27 in the majestic St. Patrick's Cathedral.

Cardinal Timothy Dolan, noting that Catholics are observing Holy Week, said that Fire Department of New York Lt. Michael Davidson gave his life for others, as Jesus did.

The blood of Davidson—who hailed from a family of firefighters—contained "the DNA of the FDNY," Dolan said, and his name "radiates goodness, valor and virtue as sparkling as the badge he wears."
Davidson was overcome by smoke early Friday at a Harlem building where a movie starring Edward Norton, Bruce Willis, Willem Dafoe and Alec Baldwin was being filmed.
Throngs of white-gloved firefighters in dress uniform stood at attention along Fifth Avenue as Davidson's casket arrived at the cathedral on a firetruck adorned with his name and black-and-purple bunting. Traffic came to a standstill along the route; American flags were draped overhead.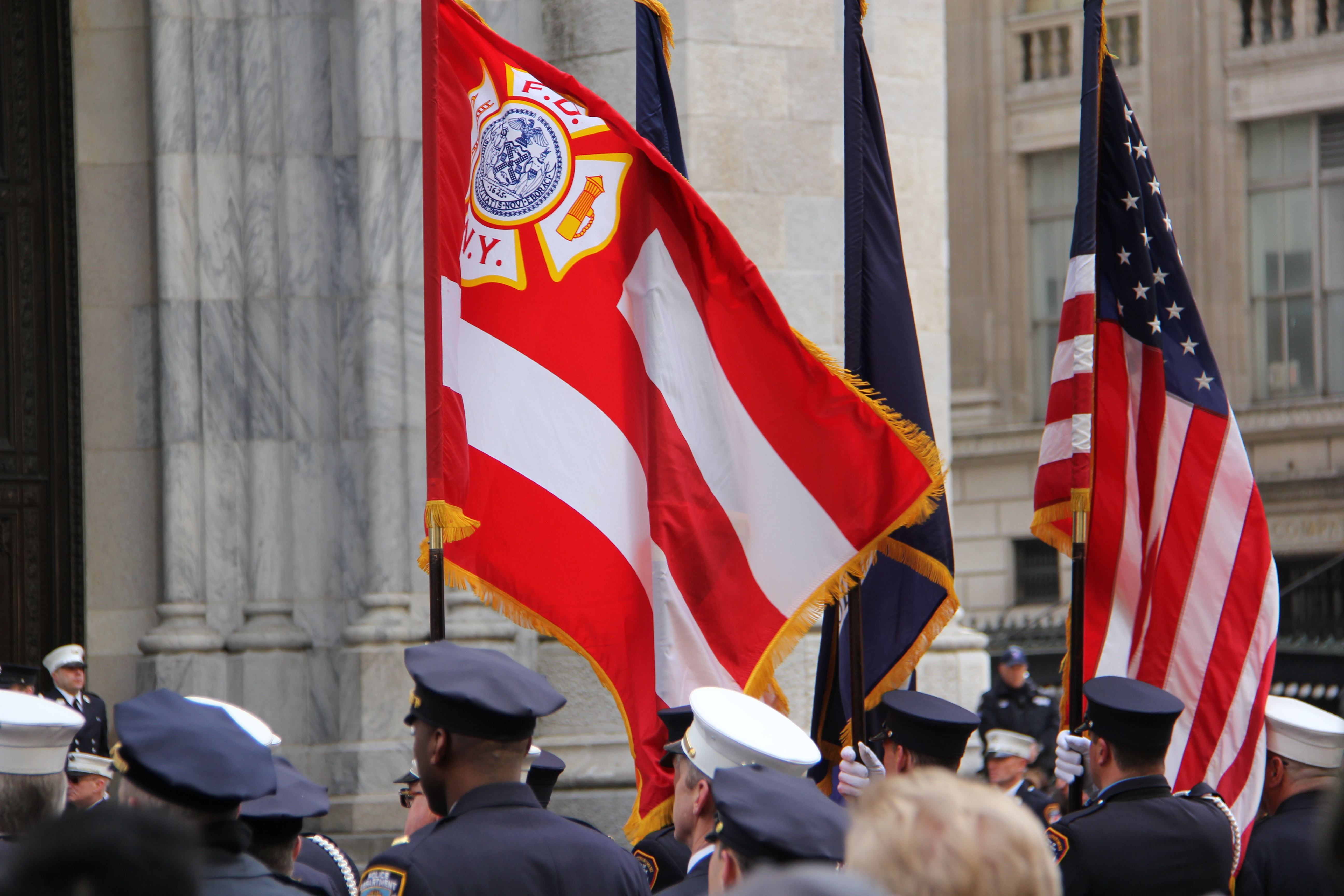 Davidson leaves behind a wife and four young children who will always be part of the FDNY family, said Fire Commissioner Daniel Nigro, who fought back tears.

"Your children," Nigro told Eileen Davidson, "will grow up knowing their father was a true hero."

It has been a tough week for the New York firefighting community. In addition to the loss of Lt. Davidson, firefighters Thomas Phelan and Keith Young were also laid to rest this week.
They had died just a day apart from cancers associated with their service during and in the aftermath of the 9/11 attack at New York's World Trade Center in 2001. According to records maintained by the Uniformed Firefighters Association of Greater New York union, theirs were the 172nd and 173rd deaths of firefighters to have occurred because of 9/11-related illnesses, and the sixth and seventh so far this year.
From AP and staff reporting.