Most folks have surely noticed that the cost of U.S. higher education has been on the rise, but the steepness of that ascent may come as a shock. In 1971 students could expect their annual tuition to claim a little over 10 percent of the U.S. personal median annual income at a public university and 48 percent of median income at a private school.
Today they will have to cough up 110 percent of the median income for private tuition and 32 percent of it for public school. That latter burden surely represents a more manageable cost, but it is three times the '71 figure.
Advertisement
On a more positive note, perceptions of Godless higher ed aside, if your Catholic kids go to a Catholic institution, almost 90 percent of them will still be Catholic when it is time to wear the cap and gown.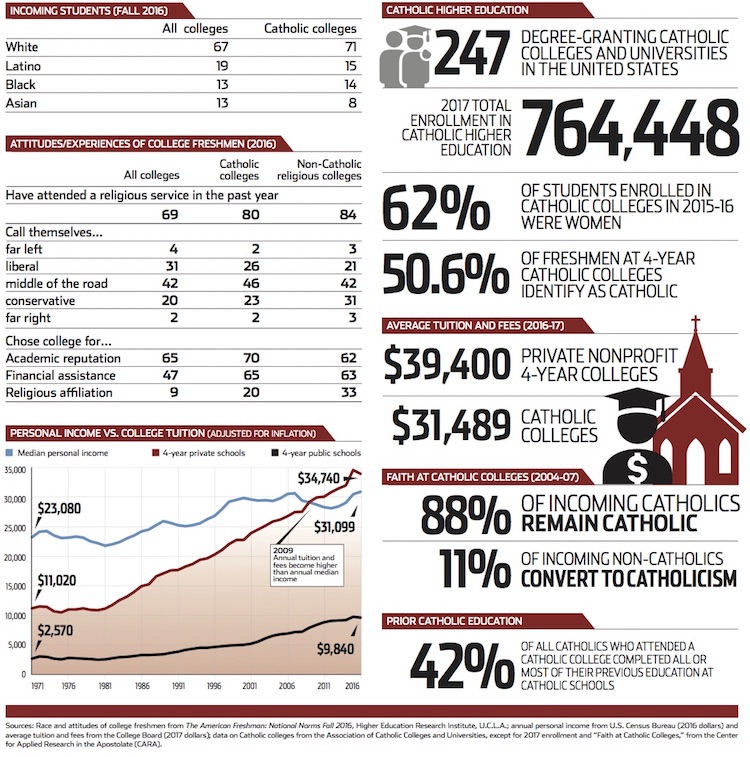 Note: The print version of this story erroneously refers to median family income rather than median personal income.