Tell us: What are you doing for Lent this year?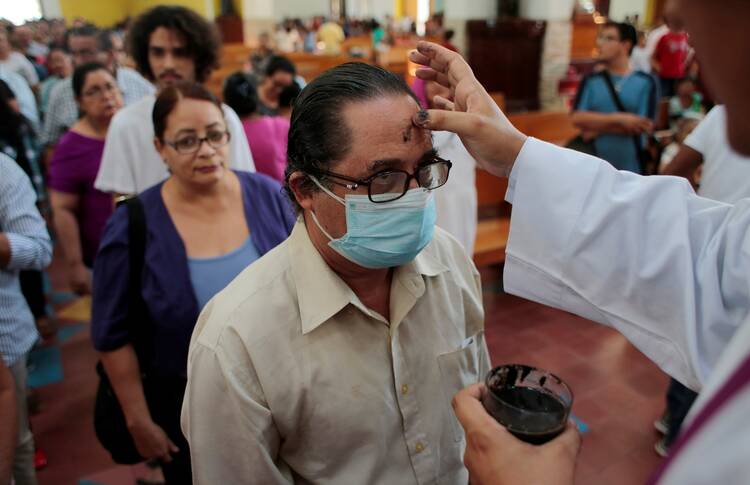 A man wearing a protective mask receives ashes during Ash Wednesday Mass at the Metropolitan Cathedral in Managua, Nicaragua, Feb. 26, 2020, during the COVID-19 pandemic. Ash Wednesday, Feb. 17 this year in the Western church calendar, marks the start of Lent, a season of sacrifice, prayer and charity. (CNS photo/Oswaldo Rivas, Reuters)
Ready or not, Lent is coming up. Ash Wednesday is on Feb. 17, and while the pandemic continues to ensure it won't be a "typical" Lent, there will still be opportunities to return to the Lord "with our whole heart." Tell us in the comments section on this page about your plans for this season of prayer, fasting and almsgiving.