In the College of Cardinals, European dominance slowly wanes
Polish Cardinal Stanislaw Dziwisz, the former archbishop of Krakow and longtime secretary to St. John Paul II, celebrated his 80th birthday on April 27, ending his eligibility to vote in a conclave for a new pope and returning the number of electors in the College of Cardinals to 120. That is the maximum limit established by St. Paul VI, one that has been frequently set aside for months at a time over the past three decades.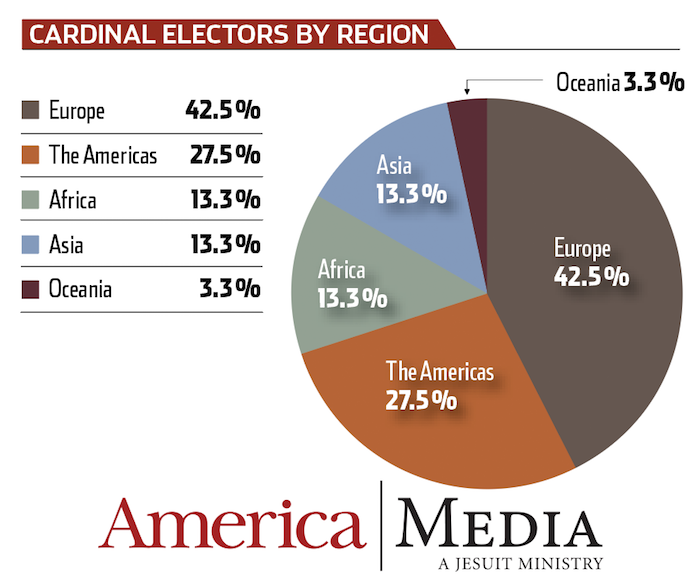 The Catholic Church currently has 221 cardinals, who come from 87 nations. The 120 cardinals under 80 years of age and, therefore, eligible to enter a conclave, come from 65 countries, a result of Pope Francis' practice of naming several cardinals from countries that have never had one before. In all, Pope Francis has created 75 cardinals (two of whom have since died) from 50 countries, 15 of which had never before had a cardinal, including the first Scandinavian cardinal since the Reformation. His efforts, however, have not yet made the percentage of cardinals from one geographical region necessarily match the percentage of the world's Catholics found in that region.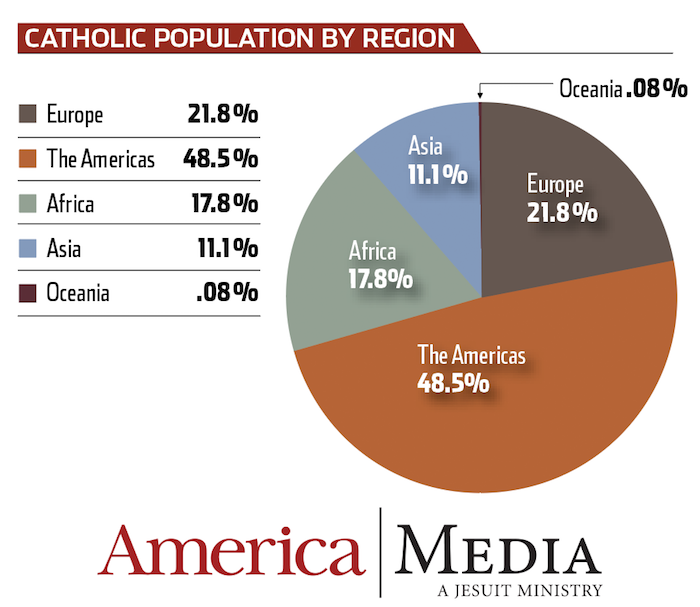 According to Vatican statistics published in February, 21.8 percent of the world's Catholics live in Europe, while 48.5 percent live in the Americas. In the current College of Cardinals, 42.5 percent of the cardinal electors come from Europe, while 17.5 percent come from Latin America and another 10 percent come from Canada and the United States. Still, Pope Francis has visibly shifted the college's makeup, with fewer members coming from Europe and many more from Africa and Asia. In the conclave that elected Pope Benedict XVI in April 2005, after the death of St. John Paul II, 50.4 percent of electors were from Europe. Eight years later, when Pope Benedict resigned, 52.1 percent of the electors were from Europe, almost 10 percentage points higher than in the current College of Cardinals.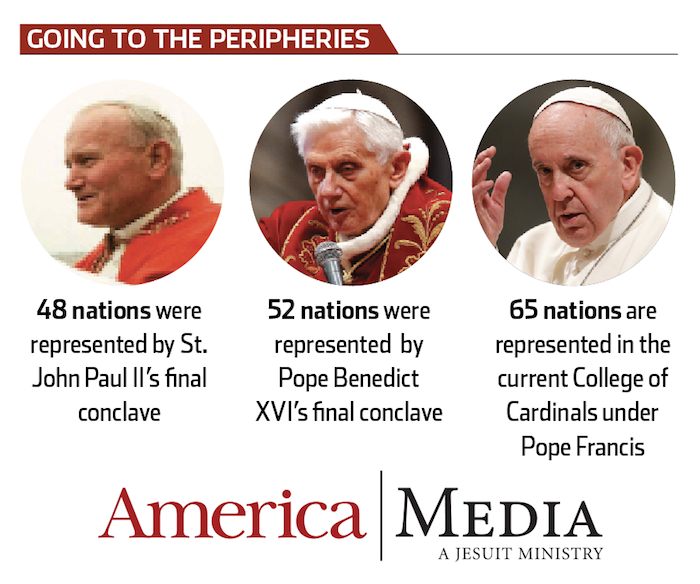 Following the 2018 consistory, 59 of the cardinal electors had been appointed by Francis, 47 by Pope Benedict XVI, and 19 by Pope John Paul II.
Infographic sources: Catholic News Service, Press Office of the Holy See.