Send us a video tribute to Jean Vanier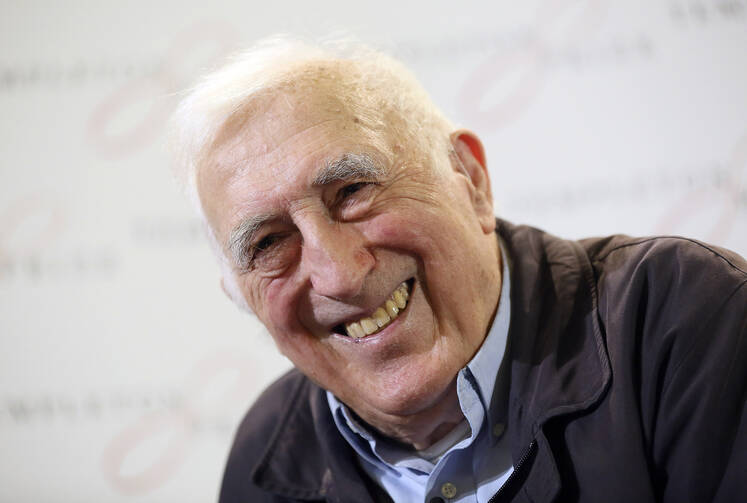 Jean Vanier, founder of the L'Arche communities, is pictured in a March 11, 2015, photo. Vanier, a Canadian Catholic figure whose charity work helped improve conditions for the developmentally disabled in multiple countries over the past half century, died May 7 at age 90. (CNS photo/courtesy Jean Vanier Association) 
How did Jean Vanier affect your life? What does the work of L'Arche mean to you? Send us your video reflections for an opportunity to be included in a tribute to the late Jean Vanier.
You can submit your 30-45 second video here. 

Remember, your video doesn't have to be professional. It can be on your phone or you can ask a friend to help you make sure the video isn't too shaky. Here a three simple guidelines you can keep in mind:
Make sure the video is well lit
Make sure you aren't recording in a noisy place
Here is a script to help you get started:
Hi, I am ____ from ____. 
When did you first come across Jean Vanier and his work?
How has L'Arche helped you or a family member?
What do find most inspiring about Jean Vanier's ministry? 
You can submit your videos until Wednesday, May 8, 2019 at 3 pm ET. 
Note: By submitting a video, you are granting America permission to use and republish that video on any of our platforms. You must be at least 18 years old in order to submit a video.