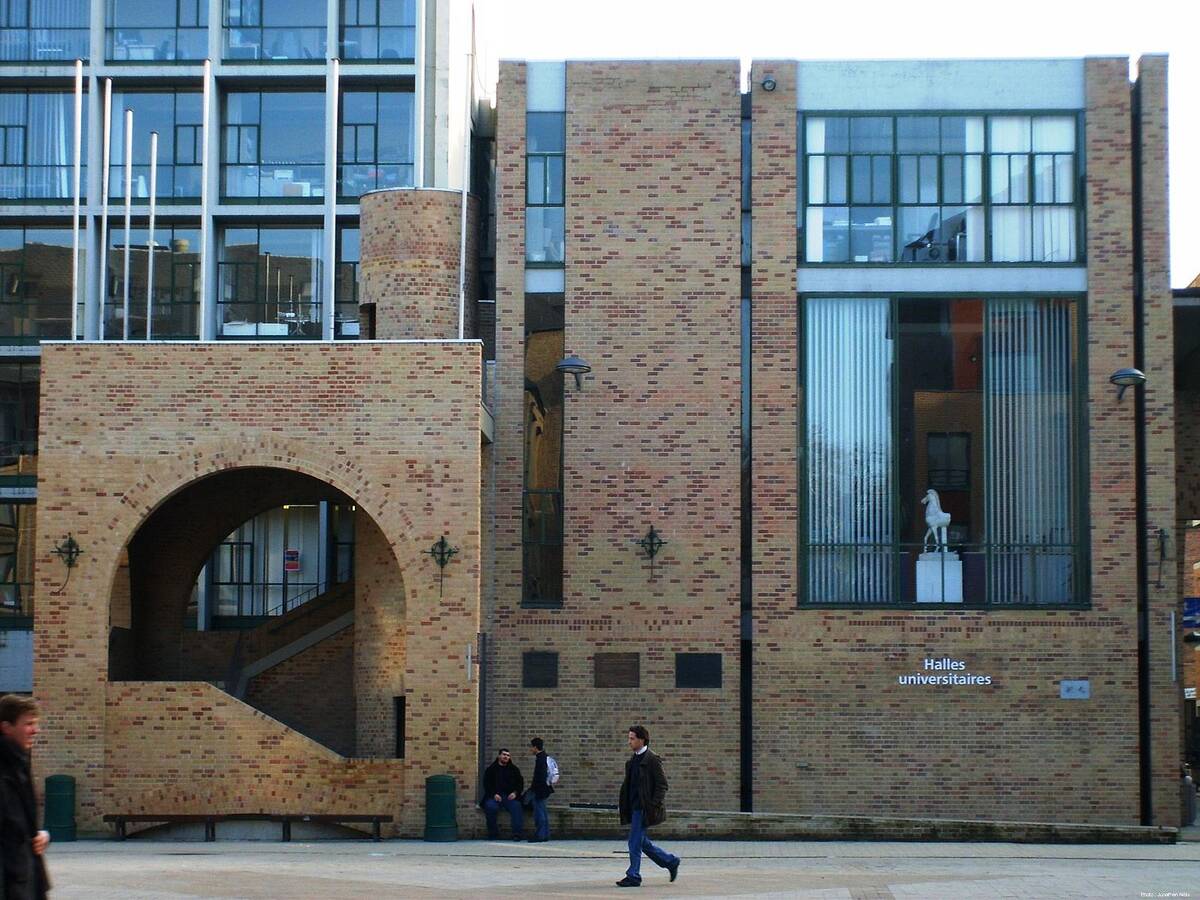 Can a pro-life scholar survive in academia?
Several decades ago I joined the interdisciplinary group University Faculty for Life. One section of the membership form baffled me. It asked the applicant if his or her membership in U.F.L. should be withheld from the organization's public directory. An officer of the group explained that some members feared professional retaliation if their pro-life affiliations were known in the academy. Personally, I have experienced little such pushback. (Oddly, it was a fellow Jesuit who warned me not to continue work with U.F.L.: "It won't look good on the CV.") But over the years, I have heard accounts of appointments and promotions denied because of faculty members' pro-life positions.
I was not aware, however, of anything approaching the ordeal to which pro-life philosopher Stéphane Mercier was recently subjected by the Université catholique de Louvain in Belgium. (Full disclosure: I received my doctorate in philosophy from Louvain in 1988.) It is a cautionary tale about the ideological anger scholarly opponents of abortion face, even or perhaps especially in universities claiming to be Catholic.
Mr. Mercier was a lecturer in Louvain's philosophy department. He regularly taught an introductory philosophy course for students in the sciences. The purpose of the course was to show how philosophical reasoning, often dismissed by scientists as abstruse, could be used to analyze contemporary issues. In February 2017, he presented a lecture entitled "Against an Alleged Right to Choose Abortion."
Why would a Catholic university object to a philosopher defending a key moral principle of the Catholic Church in its lecture halls?
Mr. Mercier's case against abortion was based on a simple logical argument:
1. The direct killing of an innocent human being is wrong;
2. Abortion is the direct killing of an innocent human being;
3. Therefore, abortion is wrong.
The challenge lay in proving the second premise by showing that the human embryo/fetus is indeed a human being. To do so, Mr. Mercier used the argument from personal identity. It is the same human being who follows a trajectory from conception until natural death. At no point is this unique being pre-human or post-human as he or she moves through successive stages of development. "The capacities of this human being are potential…but his or her unique human identity is present from the beginning. It is precisely this basic identity that supports and directs all the potentialities he or she will develop (or not) in the course of development." Mr. Mercier buttressed this syllogistic argument with philosophical refutations of common pro-abortion theses.
But if abortion is not a species of homicide, why would anyone oppose it?
The lecture provoked no hostile reaction from the students who heard it. But a media firestorm erupted when an external political group, Synergie Wallonie, denounced the lecture as misogynist, extremist and unpatriotic (since abortion is legal in Belgium). Mr. Mercier's hope to find defenders in the university and in the Belgian church quickly faded.
An official Louvain university statement denounced Mr. Mercier's lecture as being "in contradiction with the values supported by the university." A Louvain spokesperson insisted that the university was "for the right to abortion, and especially for the right of women to choose." But why would a Catholic university object to a philosopher defending a key moral principle of the Catholic Church in its lecture halls? Most of his colleagues in the philosophy department maintained a glacial silence. The Louvain administration promptly suspended Mr. Mercier from teaching and assured him that he would receive no teaching contract in the future.
Mr. Mercier received no support from the Belgian bishops. The archbishop of Malines-Brussels is the Grand Chancellor of Louvain: He and the residential bishops of Wallonia (Francophone Belgium) comprise the Board of Governors. In their communiqué the bishops declared that they would not intervene in the case. They opined that dealing with such controversial topics is difficult in a pluralistic society and requires nuance. An official spokesman for the bishops argued that it was the inflammatory rhetoric rather than the content of the lecture that was problematic. He especially criticized the use of the word le meurtre ("murder") to describe abortion. But if abortion is not a species of homicide, why would anyone oppose it?
Like many adjunct professors, Mr. Mercier taught at several schools to maintain his livelihood. In addition to Louvain, he offered philosophy courses at the Université des aînés (Senior Citizens University) and at the Jesuit-sponsored Institut d'Études Théologiques in Brussels. After his suspension from Louvain, the Université des aînés informed him that he would not be offered a teaching contract for the next academic year.
Once upon a time, academic freedom was a sacred professional privilege. It protected the right of university professors to discuss controversial matters within their field of expertise in the classroom and in print without fear of retribution.
No longer, especially if you are a scholar unmasking the culture of death.