On Nov. 1 and Nov. 2 Catholics celebrate first All Saints Day and then All Souls Day, remembering saints of the church triumphant and loved ones who have passed on. Not too long ago it was a good bet that the passing of most of those friends, spouses and family members was celebrated with a funeral liturgy and a traditional Catholic burial, but the once-prohibited practice of cremation has been gaining ground, so to speak, in recent years. In 1980 just 10 percent of the deceased were cremated, but by 2015 and 2016, cremations for the first time outnumbered burials in the United States at 49 and 50.2 percent.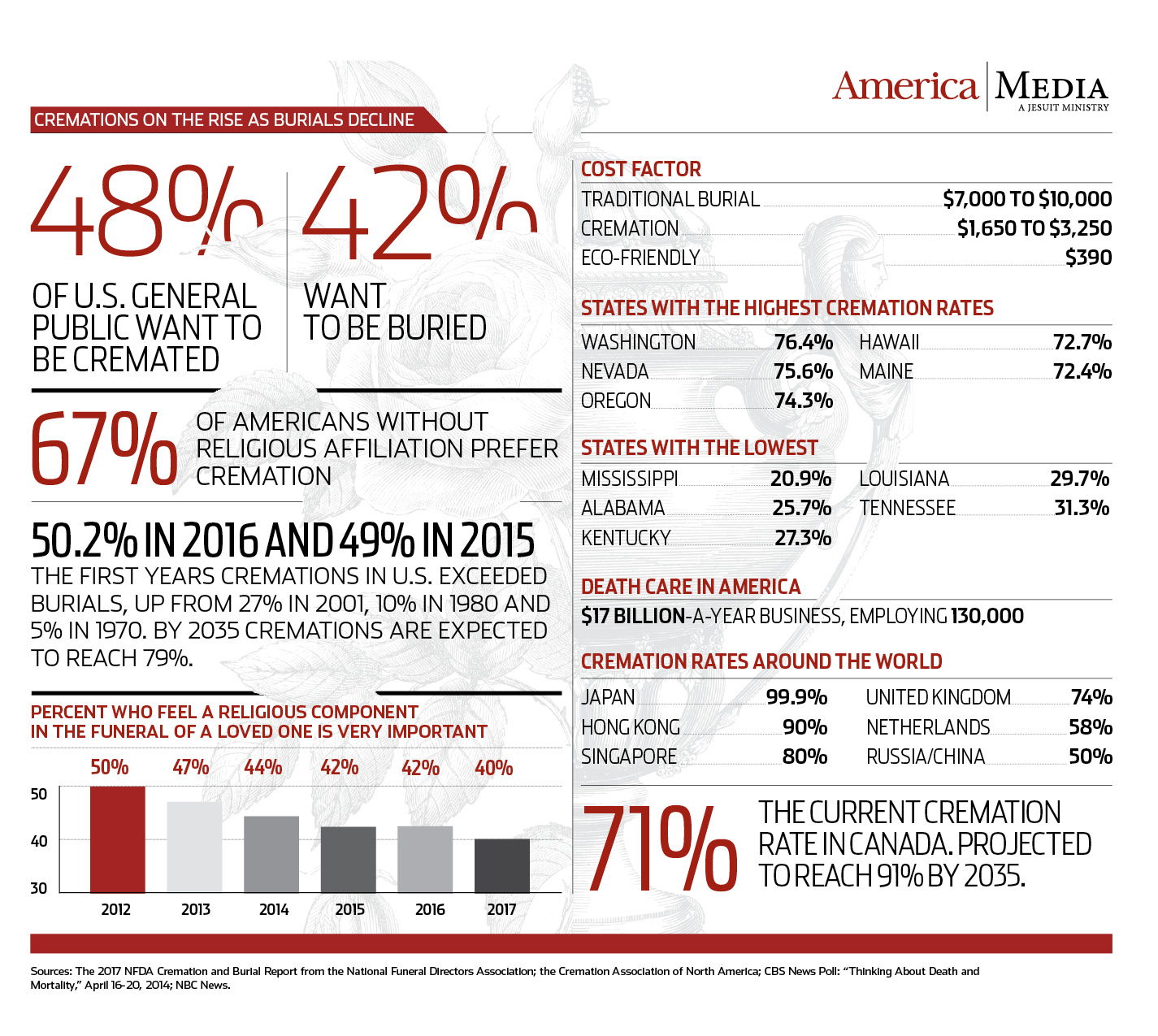 Though the church "earnestly recommends that the pious custom of burial be retained," the cremation of remains has been permitted since 1963. Now Catholics are following the general public in a broader acceptance of the practice. The church requires that cremation take place after the full funeral rites have been observed and prefers that a body be present for it, but since 1997, it has also allowed ashes to be present during the funeral liturgy. Cost appears to be the driving factor in the accelerating shift: On average, a burial can cost anywhere from $7,000 to $10,000 while a cremation with a service can be had for as little as $3,250.
Advertisement
The church directs that cremated remains should be kept in sacred spaces and not scattered or kept in urns at home. In July, the Archdiocese of Chicago opened its first "cremation garden," where cremated remains can be interred.