Carrie Gress is a Catholic philosopher, author, wife and homeschooling mother of four based in Virginia. She holds a PhD in philosophy from the Catholic University of America and is a faculty member at Pontifex University. Dr. Gress has lived and worked in Washington, D.C. and Rome, Italy, and her work has been translated into seven languages.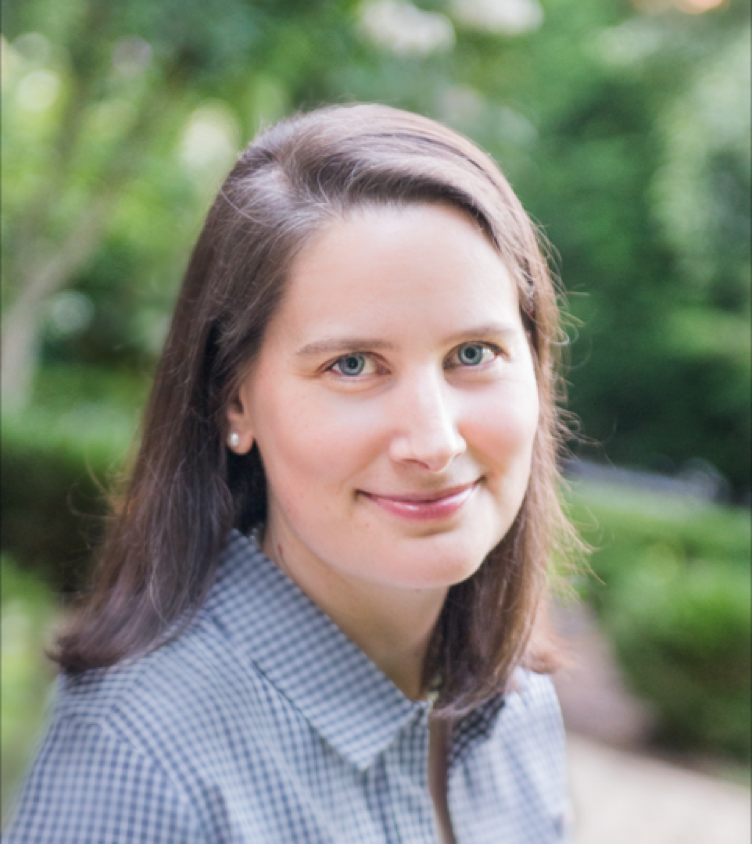 Dr. Gress' books include Nudging Conversions: A Practical Guide to Bringing Those You Love Back to the Church and Ultimate Makeover: The Transforming Power of Motherhood.
Advertisement
The Marian Option: God's Solution to a Civilization in Crisis, Dr. Gress' latest book, was published by TAN Books on May 22. In early May, I interviewed her about the book and Mary's role in a world of global crisis.
Your new book The Marian Option encourages Christians to turn to Mary of Nazareth for help in responding to the crises of our world. What inspired you to write this book?
This was not a book I set out to write; it sort of fell into my lap. A year ago, I started doing research on Rod Dreher's work on The Benedict Option out of curiosity. Additionally, while researching City of Saints: A Pilgrimage to John Paul II's Krakow, the book I co-authored with George Weigel, [I came to see] a field guide for Christian persecution that I turned into an article. It was hard for me to imagine a better example than our Polish pope for dealing with persecution, since he lived through both Nazism and Soviet Communism. But Pope John Paul's faith was clearly pronounced with a very Marian cast—the "M" on his coat of arms; the use of Totus Tuus as his motto in a nod to his Marian consecration; the way he ended every encyclical and letter with a prayer to Mary; and, of course, the link between his assassination attempt and Fatima, to name just a few Marian connections.
Finally, it occurred to me that many of the issues Dreher worries about (and most of us worry about)—terrorism, wars, heresy, civilizational decline, etc.—have been dealt with before through Marian intercession. St. Dominic and the Albigensians came to mind, as did the massive conversions that followed Our Lady of Guadalupe's apparitions in Mexico. These threads started me thinking about a book on the topic. What I ended up uncovering about Mary's intercession—in culture, geopolitical events and the urgency of her assistance—went well beyond anything I ever imagined. The data is truly overwhelming. Before I knew it, I had my own "option."
What is the message of the book?
The message, in a nutshell, is that Mary as our spiritual mother is anxious to help us with any problem, particularly through devotion to the rosary. While the book obviously has a lot more to it than that, it really boils down to something very simple. Like the handful of rocks that David picked up from the dirt to use against Goliath, the rosary is a weapon—a powerful weapon. Sr. Lucia, O.C.D., one of the Fatima visionaries, said that the rosary has been given a new efficacy for our times to solve any problem we face.
The message, in a nutshell, is that Mary as our spiritual mother is anxious to help us with any problem, particularly through devotion to the rosary.
Who is your audience?
The main audience is Catholics and the Eastern Orthodox, who have affection for Our Lady. I have included a chapter or two that looks at the theology behind Mary. Sadly, many Protestants have developed what seems like a theological allergy to her, believing Catholics worship Mary. Of course, we don't, but explaining that is not always easy. I've tried to make clear to both Catholics—who may not understand fully her role in the world—and Protestants why they shouldn't fear honoring the mother of God.
One of the most surprising elements I discovered is that a book that chronicles Mary's ongoing role in history doesn't seem to exist. I looked at hundreds of works and books on her and found nothing quite like it. Perhaps I'm missing something, but what I found generally focused upon a particular devotion, apparition or theological point. None widened the lens to look at her role in battles, heresy, plagues, philosophy, art, architecture, music, etc. As a result, it could also be of interest to people who may not have a deep faith, but are interested in culture or politics.
As a mother and wife, what crises in the world today concern you the most?
This is a big question, because it seems there are so many things we can fear. I have four small children, and I can't tell you how many times, when up nursing in the middle of the night, my thoughts have turned to this issue of "what is going to happen to my children?"
Up until writing this book, I tried to take one day at a time and walk in faith. Of course, I'm still doing that, but I have a new confidence in Our Lady. I can honestly say that those middle-of-the-night near-panic attacks no longer plague me. I have a new trust, a new hope and a new peace, despite the chaos that still surrounds us.
Christians often turn to the Bible for help in making sense of problems in the world. What's your favorite scripture passage and why?
"Be still and know that I am God" (Psalm 46:10)—hands down. This has been a favorite passage for a long time. I moved a lot from the time I left college until well after I was married (we moved six times in our first two years of marriage), so there always seemed to be a lot of shifting sand around me. But more than that, there are many lessons in it: Quiet down. God is here. He makes his presence known when we quiet ourselves to hear his voice. And he is God. I am not.
I hadn't actually thought about it until you asked this question, but in many ways this is the spiritual equivalent of climbing into our father's lap. I spend a good part of my day consoling children, kissing boo-boos or just holding them; these actions have a similarity to this passage: Be at peace. All is well. I have you. You are going to be okay. Perhaps this is why some say maternal love is the closest thing we have to understanding God's love for us—while also offering us a good image of the kind of love Mary wants to offer each of us.
Pope Francis has a devotion to Mary as the "Undoer of Knots" who can help us untangle the impossibly knotted situations of our lives. How might this image speak to the bigger tangles of our world today?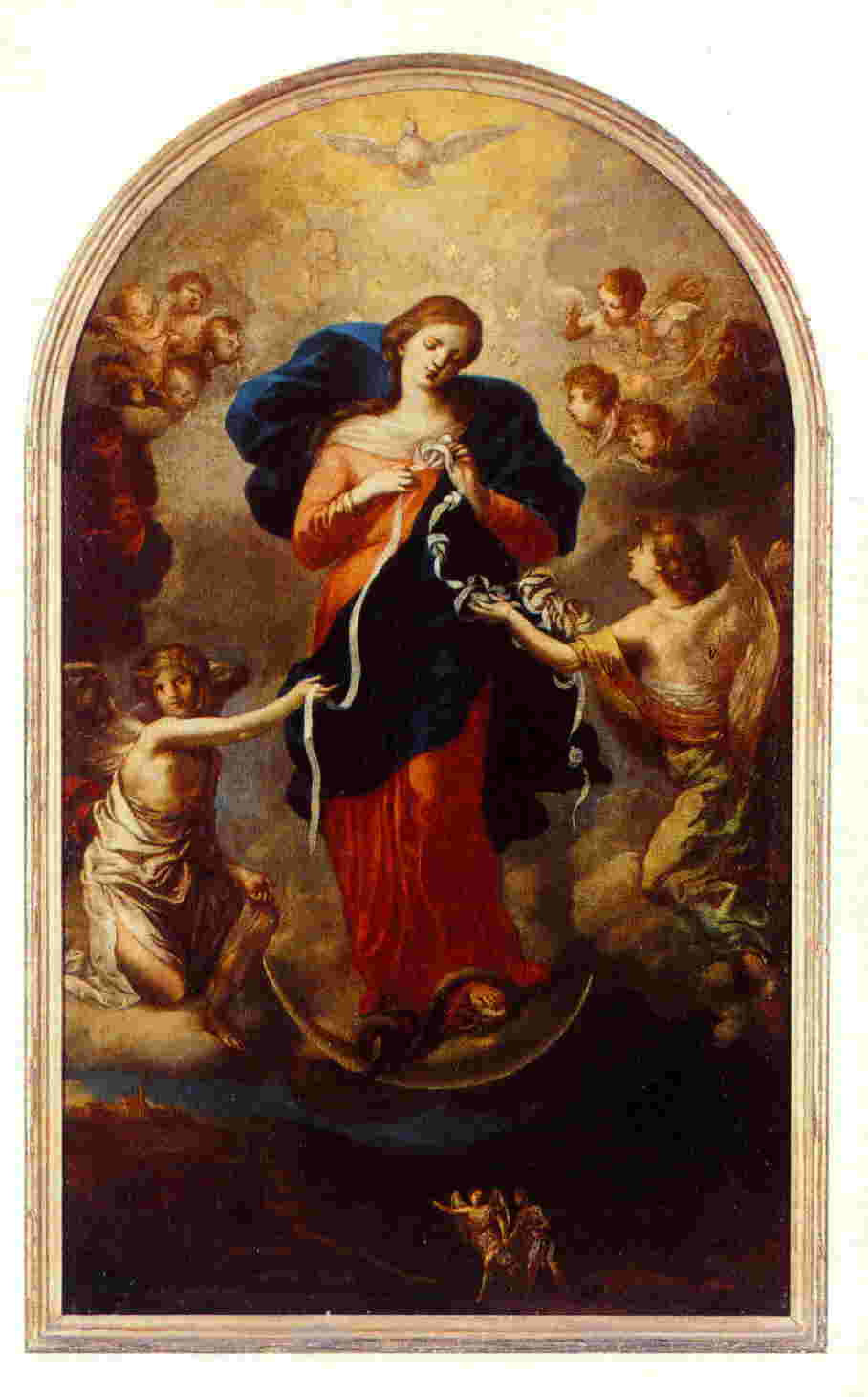 In the book, I speak about this devotion to Our Lady, "Undoer of Knots" and how it truly is a perfect devotion for our age. There seem to be so many complicated problems in our lives—layers upon layers—that go back many generations and need unknotting because a simple fix is just not available. That is the beauty, however, of seeing Mary's intercession as a spiritual mother. She goes deep. She doesn't just make things look pretty, but she wants to truly bring healing to the souls of her children.
If you could say one thing to Pope Francis about Mary, what would it be?
I don't think Pope Francis needs any catechesis about Mary from me—but I think he would marvel at some of the findings and connections I have made in the book. I'm sure he could add his own experiences to the project. Perhaps he will call with some ideas.