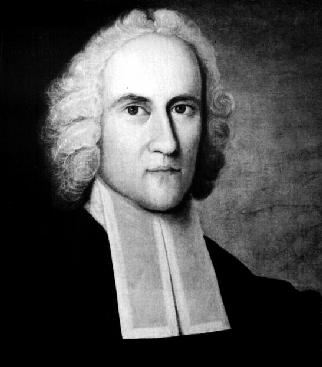 Note to Readers: I have been studying the Bible and have written the following in the spirit of C. S. Lewis's Letters to Malcolm, i.e. a hypothetical friend.
Dear Christian,
Advertisement
Following one of our recent commiserations over coffee, I returned home to an empty house and opened St. Paul's Letter to the Romans. While your words of consolation are always welcome, I found these words from St. Paul incredibly uplifting: "In my estimation, all that we suffer in the present time is nothing in comparison with the glory which is destined to be disclosed for us, for the whole creation is waiting with eagerness for the children of God to be revealed." A much nicer sentiment than global warming, economic entropy, and all the anger in the streets, or the loneliness of our lives.
Do you think our get-togethers sometimes increase the frustration we feel when all the work we do towards social justice leads to nothing? I'm frustrated that the Republicans and Democrats alike here are turning a blind eye towards some of the stuff going on in the Mid East, Africa, etc. You, I know, are organizing friends to take their money out of the banks. And everyone around is "mad as hell" about the lack of inclusiveness for people with different sexual identities. So hard to change all this. Are we focussing too much on changing the world? I'm stunned by the implications of Paul's thoughts here: "Now it has been revealed altogether apart from law: God's saving justice given through faith in Jesus to all who believe. No distinction is made: all have sinned and lack God's glory, and all are justified by the free gift of his grace through being set free in Jesus Christ." Maybe I should focus more on how Christ's shedding of blood has set me free? I dunno, that's how those fundamentalists down South talk. Don't know how well this would go over in a university.
Not to criticize St. Paul, but perhaps he had a somewhat easier than us geopolitically, I mean, he does a great job of explaining how God's judgment falls on both Jews and Gentiles, and I think I have a basic understanding of how acts like circumcision don't epitomize the entire Law, and even get how Abraham's leap of faith was how he became justified in God's sight. But how would St. Paul approach our world today? Are Muslims, Buddhists, and those who worship "strange" Gods in inner Africa or elsewhere part of God's plan?
Am I veering off from the text into lectio divino? Let me get back to the text. There is an overwhelming presence of wrestling and wrangling with "God's justice" and I wonder what that means to St. Paul: "the saving justice of God; a justice based on faith" (Rm 1:17); "they are steeped in all sorts of in justice" (Rm 1:29); "that Day of Retribution when God's just verdicts will be made known" (Rm 2:5); God will justify those who have kept the law (Rm 2:13); Our lack of faithfulness can't cancel God's justice...That you may show your saving justice when you pass sentence and your victory may appear when you give judgement (Rm 3:4); our injustice serves to bring God's saving justice into view (Rm 3:5); it would mean that God could not be judge of the world & that I should not be judged a sinner at all (Rm 3:6-7; the whole world will be brought under God's judgement (Rm 3:19); God's saving justice (Rm 3:21); all are justified for free gift of his grace (Rm 3:23); "God appointed him as a sacrifice for reconciliation, through faith, by the shedding of his blood, and so showed his justness; first for the past, when sins went unpunished because he held his hand; and now again for the present age, to show how he is just and justifies everyone who has faith in Jesus" (Rm 3:26). In fact, Paul uses the word "justice" 80 times in Romans and hardly at all in his other letters.
Dom Henry Wansbrough teaches us on how there is no good world in the English language for Paul's use of the word "justice". Perhaps those Germans have a word that conveys Yahweh-He-Who-keeps-His-promises?
God's anger. Let's hope that it's different than what Jonathan Edwards described in his 1741 sermon Sinners in the Hands of An Angry God: "Therefore let every one that is out of CHRIST, now awake and fly from the Wrath that is to come. The Wrath of almighty GOD is now undoubtedly hanging over great Part of this Congregation: Let every one fly out of Sodom: Haste and escape for your Lives, look not behind you, escape to the Mountain, least you be consumed."
Christian, rather than brood over what Jonathan Edwards and others find in Scriptures, I'm going to think about how God kept his promises to Moses, all the second-chances he gave to David, how he's described in Hosea, and most of all how he kept his promise to Isaiah and came to earth in human form, where He came to the house of the man in the sycamore tree, cured the Centurion's servant because of that person's great faith, fulfilled the Sign of Jonah, foretold the treachery of Judas, but most of all rose on the third day just as He had said and gave the Spirit to be with all of us until we come together on the Day of the Lord as promised in Amos! He's the-God-who-keeps-His-word.
William Van Ornum
Cross posted with "The Good Word"