[BARCELONA] As I write, the Pope is outside the wonderful 800-year-old cathedral at Santiago de Compostela, the destination of hundreds of thousands of pilgrims from across Europe -- and has donned a typical pilgrim's outfit, complete with scallop shell.
Many history books have been written about the effects of the medieval pilgrim route to honour the relics of St James. But it is the contemporary success of the Camino de Santiago that is one of the most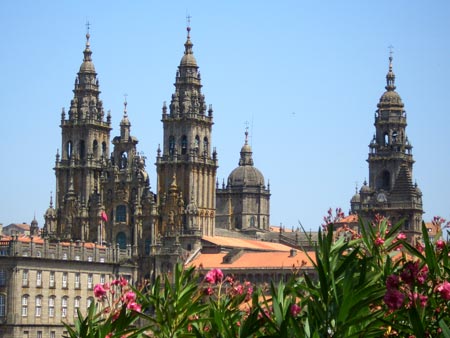 remarkable phenomena of modern Catholic Europe.
Advertisement
During Holy Years -- this is one -- the numbers of pilgrims almost double from the yearly average of 100,000. Holy Years fall every four years. In 1993, there were just under 100,000; in 1999, 155,000; in 2004, 180,000; so far this year, there have been a record 258,000 pilgrims.
These figures refer only to those who get their "compostela" stamped -- in other words, who have walked for at least a week to reach Santiago. Many hundreds of thousands more each year visit the town and its cathedral, but they don't officially count as pilgrims.
Why they do so is a fertile point of discussion among religious sociologists.
About 55% of those who came this year have cited specifically religious motives, another 40% a mixture of motives to do with connecting with culture and history, or who are looking for meaning -- expressing the yearning of secular, agnostic Europeans anxious not to be identified with insitutional religion.
The relatively lower cost and greater mobility of modern Europeans is one, obvious explanation for the Camino's rise in popularity. 
But the "soul of Europe", as Santiago likes to see itself, is much more than a travel destination. For people now as much as 1,000 years ago, the camino is a chance for a little soul-searching in an anxiously materialist world, the place where people open up to each other and to God.
And that makes it one of Catholic Europe's most precious assets.