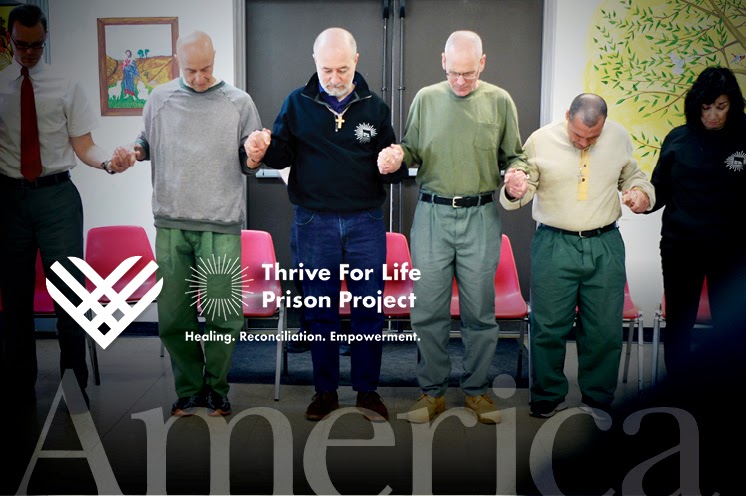 Today is the day to transform lives! Join America Media and Thrive for Life to power change and inspire healing.
Every dollar raised today will be split evenly between America Media and Thrive for Life, a prison project that builds bridges of trust and reconciliation between incarcerated and formerly incarcerated individuals and the community.
Your gift will directly support Thrive for Life's Ignacio House of Studies, where formerly incarcerated students live, work and study to positively impact their community, as well as America Media as it gives a voice to the marginalized.
Today, thanks to the generosity of our supporters, the first $3,000 in gifts will be matched! Your donation, no matter the size, will benefit two Jesuit ministries.
Here's how you can participate in this campaign of change:
Make your gift today at americamagazine.org/givingtuesday.
Share this donate link with your friends and family, encouraging them to give.
Like and share our content—videos, social media posts, emails and donation link—to spread the word about Thrive For Life and America Media.
To offer a matching gift, or to give over the phone, contact James Cappabianca, VP for Advancement, at 917.885.7227 or via email at jcappabianca@americamedia.org.
Together, we can transform lives. Know that we are most grateful for your loyal support and trust in America Media and Thrive For Life.
Sincerely yours in Christ,
Matthew F. Malone, S.J.
President & Editor in Chief
Zachariah F. Presutti, S.J.
Founder, Thrive For Life Prison Project
P.S. It is easy to make your gift at americamagazine.org/givingtuesday. Every gift counts!