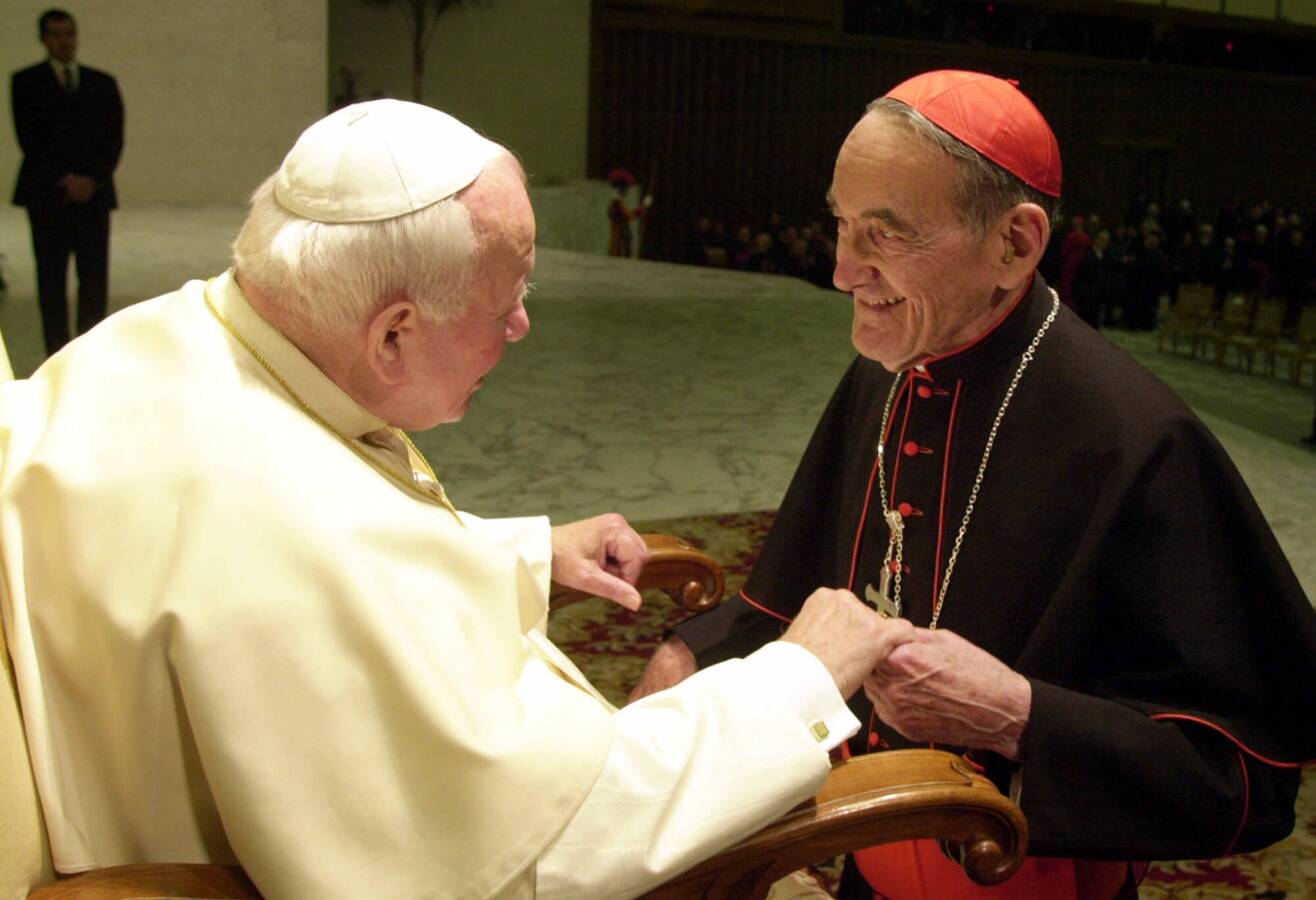 America Special Topics
Cardinal Avery Dulles at 100
Aug. 24, 2018, marks the 100th anniversary of the birth of Avery Cardinal Dulles, S.J., the priest, cardinal and renowned American theologian. For nearly 50 years he served as a professor, first at Woodstock College, then at the Catholic University of America and finally, from 1988 until his death in 2008, at Fordham University, where he was the Laurence J. McGinley Professor of Religion and Society.
In 2001, he became the first American who was not a bishop to be created a cardinal of the Catholic Church.
A prolific writer, Cardinal Dulles published countless articles and 23 books in his lifetime. He was a regular contributor to America. Among his articles are a review of Hans Kung's The Council, Reform and Reunion in 1962 and a reflection on the global papacy in the year 2000. Today, the magazine remembers and celebrates his life with these pieces and more, including a homily given by Joseph A. O'Hare, S.J., after the cardinal's death in 2008.
Dulles at 100: Beth Johnson
Help America keep you in the know.
Subscribe to our magazine to support our editorial mission, or follow us on social for commentary and more.