"Twin Peaks" returns with despair, wonder and damn fine coffee
All I did was come to a funeral. And it's like I fell into a dream.—Maddy Ferguson, "Twin Peaks," Episode 11.
When "Twin Peaks" premiered in April 1990 with a compelling question—Who killed Laura Palmer?—one third of all American households with televisions tuned in. The first season, though just eight episodes long, received 14 Emmy nominations and won three Golden Globes, including best television drama. Its wacky and uncanny twists transfixed viewers, and not just stateside. Queen Elizabeth reportedly once blew off a performance by Paul McCartney, at her birthday party no less, in order to catch an episode. Even Russian President Mikhail Gorbachev appealed to President George H. W. Bush to ask David Lynch and Mark Frost, the co-creators of the show, who the elusive murderer was. (The pair refused to say.)
In just 33 episodes, "Twin Peaks" cemented not one but two current staples of television: Murder in a Community with a Terrible Secret; and Small Town Folk Sure Have Got Some Whimsy. It also anticipated much of what we look for in television drama today: serialized storylines, endless (and often GIF-able) Easter eggs and a bravura cinematic style. Lynch and Frost brought an auteur's vision to the small screen years before the industry could see its potential.
But as a junior in college in 1990, all of that was lost on me. What I remember—and what no one in the whole country could stop talking about—was the out-of-nowhere scene early in the first season, in which a dwarf in a red suit in a red room danced in reverse in a dream. This scene may seem inconsequential today—no one even died!—but it was my generation's Red Wedding and "Sopranos" finale tied together, utterly mystifying and unrelentingly creepy.
 Lynch and Frost brought an auteur's vision to the small screen years before the industry could see its potential.
The genius of "Twin Peaks" gives us good reason to be excited about the new season, with the same cast and creators, which begins Sunday on Showtime. The original show offered storylines viewers knew well—the murder mystery, the high school love triangle, the family drama—yet found within them a far stranger world than had previously been explored. At times the show was odd in the most delightful, Willy Wonka of ways. There were police stations filled with doughnuts and a woman who carried a log like a baby; a deputy who ugly-cried and a Myna bird who offered criminal evidence; a precocious schoolgirl who could tie a cherry stem in a knot with her tongue and a one-eyed woman obsessed with creating a perfectly silent drape runner. At the center of them all was F.B.I. Special Agent Dale Cooper, who made decisions based on dreams and the principles of Tibetan mysticism, and always had time for a nice piece of pie and a damn fine cup of joe.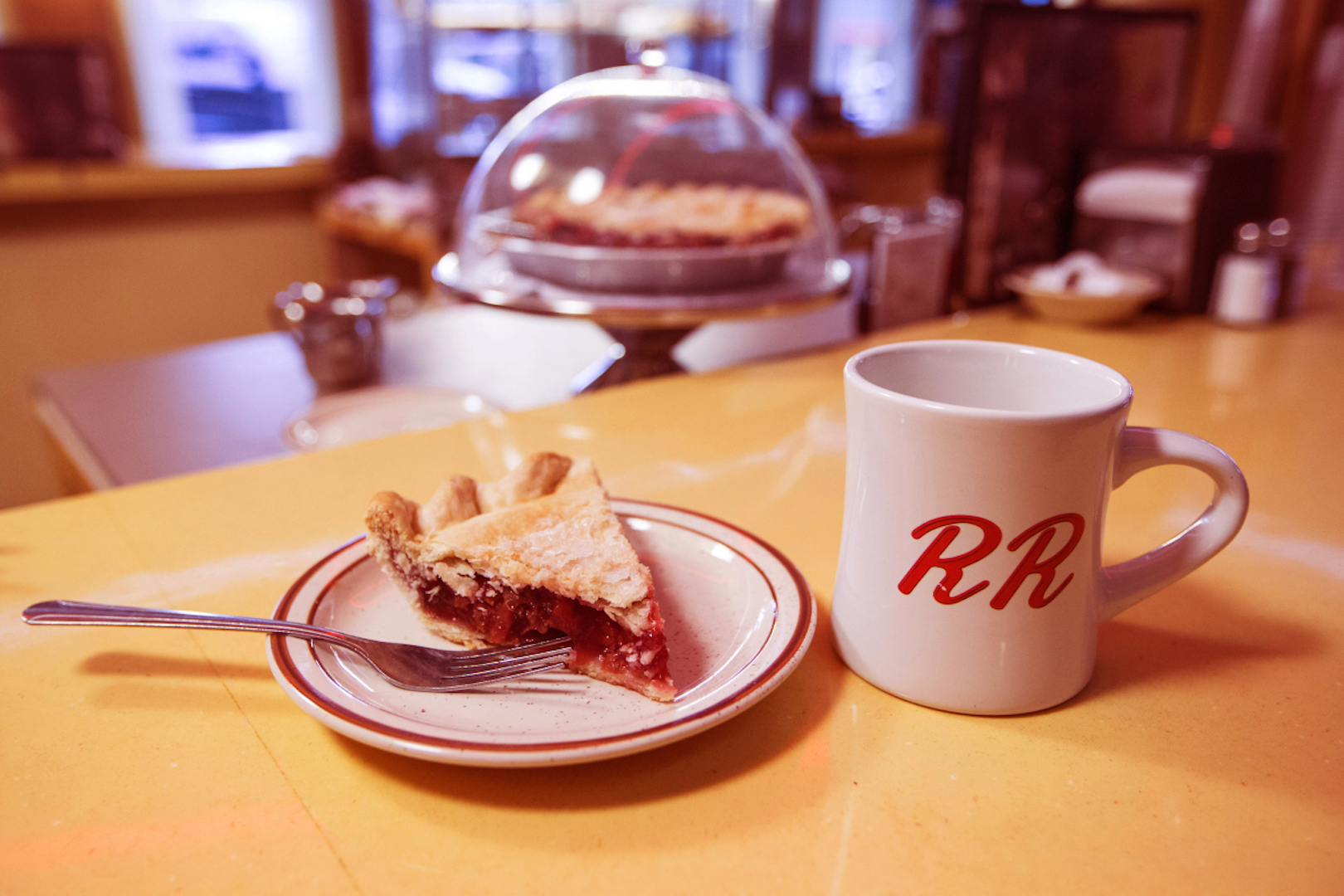 But that small town Americana wonderland was married to darkness. The pretty young waitress was being battered by her husband. The department store magnate pimped out his teenage female employees. And Laura Palmer herself—the high school homecoming queen—snorted cocaine and sold her body to try and escape memories of the greasy-haired spectre BOB, who crept forever around corners and over furniture, his mouth clenched in a bestial grin, coming for her. In rewatching the series, I was shocked to see how frightening BOB remains. I don't know what it is, but that performance is so fundamentally upsetting, I found myself afraid to look out my window at night. (After finishing the series I also discovered a letter "n"—reminiscent of those found under the fingernails of murder victims in "Twin Peaks"—lying on my living room floor. I am not kidding. And I am freaking out.)
Some called the show a meditation on evil. But for me looking back now, "Twin Peaks" offers a glimpse of the deeper reality of existence, the dual, ever-present movement within and around us of temptation and grace, despair and wonder. Alongside the red rooms and backward-dancing dwarves and that weird yowling I just heard out on the patio (Oh, God), there are also doughnuts and the fragile idealism of teenagers and our persistent, often silly-looking belief in love.
Our lives, "Twin Peaks" suggested, are far weirder than we generally care to consider, more ridiculous and more frightening.
(One of my favorite parts of rewatching the series has been discovering all the "twins." Parallel storylines, paired characters, characters who look alike, have the same name, or the same job, or the same fate, or turn out to have two identities, or have doubled letters in their name (of which there are a metric ton)—the idea of duality recurs with the frequency of Fibonacci. Even the stacks of doughnuts in the police station are always piled in twos. It's not called "Twin Peaks" for nothing, Diane.)
Our lives, "Twin Peaks" suggested, are far weirder than we generally care to consider, more ridiculous and more frightening. Yet in that bizarro circus mirror was also reflected a great poignancy, an understanding that it is all precious and beautiful.
Showtime hasn't released any screeners of the new season. And after 25 years away, it is impossible to know what we are in for: "Arrested Development" season 4 (don't you dare) or "The X-Files" season 10 (yes, please). But there will be horror and whimsy and that haunting opening melody, filled with quiet hope, uncertain dreams.