"You're the nun," a young woman says to a girl exiting the bathroom in a bar in an early scene of "Little Sister,"an independent film from 2016 now available on Netflix.
"Um, yeah" replies timid (but also kind, quirky and hilarious) Colleen, a postulant with the Sisters of Mercy in Brooklyn. The three girls waiting in line erupt in giggles before an awkward pause. One of them apologizes, explaining, "It's just I've never seen one before." Then another, somewhat exaggeratedly, grabs Colleen's arm and offers her drugs, a sweet and comically misguided gesture. Back at her community's home, Colleen is the only young person in the house.
Advertisement
This young woman with deep love for Christ is struggling to be both a young, creative Brooklynite and a service-minded woman religious. "Little Sister"tells the story of Colleen as she returns home—after three years of little to no contact with her family—to see her older brother, who has been severely injured and disfigured in the Iraq war.
"It took God six days to create the universe," explains Colleen's Mother Superior, "You should be able to get your act together in five."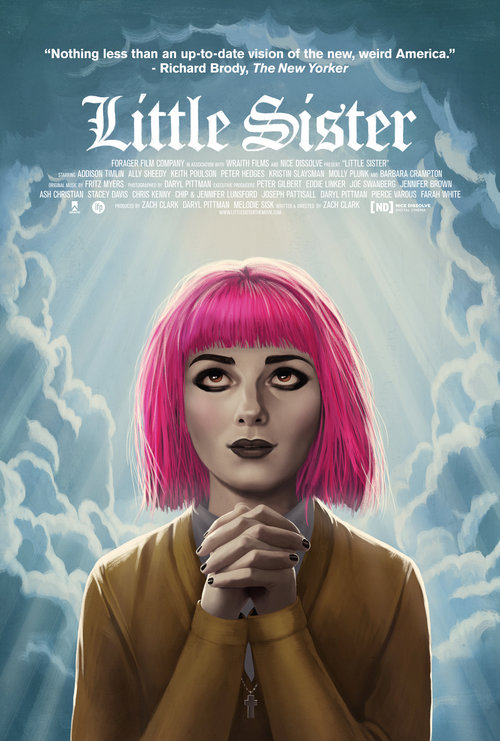 Once home, Colleen revisits her unique and tragic teenage years as a goth makeup-wearing, Marilyn Manson-listening outcast with a severely depressed, emotionally abusive mother. While reaching out to her now reclusive brother, Colleen also attempts to reconcile with her mother, all before she must return to her religious community.
Set against the backdrop of the 2008 presidential election, this film touches on a host of important issues like society's treatment of recent veterans and the mentally ill. But ultimately this film is about the unconditional love of family and how that love allows you to be your true self.
"Little Sister" echoes an often paraphrased quote from Mother Teresa. When asked what one could do to promote world peace, the saint replied, "Go home and love your family." In her cathartic return home to confront her family's strained dynamic, Colleen does just that. "Little Sister"is an engaging portrayal of a family trying to handle the challenges it's been dealt while learning to accept, with love, each other's shortcomings.