Robert Silvers and the minds behind the New York Review of Books
'The 50 Year Argument," a new documentary by Martin Scorsese about The New York Review of Books, opens with a quotation from the essay "Speak, Memory," by Oliver Sacks, in that periodical (2/21/2013):
This sort of sharing and participation, this communion, would not be possible if all our knowledge, our memories, were tagged and identified, seen as private, exclusively ours. Memory is dialogic and arises not only from direct experience but from the intercourse of many minds.
Sacks is writing about the nature of memory, but Scorsese clearly sees a connection with the journal in which the essay appeared. A magazine is, if nothing else, a communal enterprise, an "intercourse of many minds." In the case of The New York Review of Books, those minds include many estimable thinkers. But it also includes thousands of anonymous readers who will never find their names in the pages of the review.
And that is just fine. There are other joys to be had from reading a well-written (and well-edited!) journal. The nature of reading is, of course, private, but part of the thrill of reading a magazine is the knowledge that others are reading the same material at roughly the same time. If you are lucky, you may know some of these people and can seek out conversation with them. I don't think it's overstating the matter to liken this experience to communion.
Or so it was for 200 years or so. With the advent of the Internet and social media, a new kind of reading community now exists. You can now comment on stories in real time and see responses from other readers, and sometimes from the author herself, within minutes of posting. It is a new kind of thrill, one that allows for more voices to be heard. This system, we are told, is preferable to having a select group of gatekeepers dictate the terms of the conversation.
There is some truth to this argument. Online conversation, when moderated prudently, serves an important purpose. Sometimes you don't want to wait a week before discussing today's news. Sometimes news happens when editors aren't paying attention. The Internet allows these conversations to take place.
But these conversations are rarely as enlightening as the arguments taking place in traditional journals. I don't see this as an elitist argument, as some do, but one born of humility. I do not know about many things, a fact I am reminded of time and again when I read my favorite magazines.
"The 50 Year Argument," which airs on Sept. 29 on HBO, includes a charming confession from Zoe Heller, a British novelist and contributor to the NYRB. "Quite often I pick it up and I think, I have no idea of anything to do with this subject," she admits, "…what I'm saying is I like it because it educates me."
I know the feeling. In the Aug. 14 issue, I read about the perils facing the Great Barrier Reef and a dispatch from the Arab state of Oman. Both subjects are far outside the realm of my experience, but that is precisely why I found it so exhilarating to encounter them. I knew that the essays would be well written and well argued. That was reason enough to read them.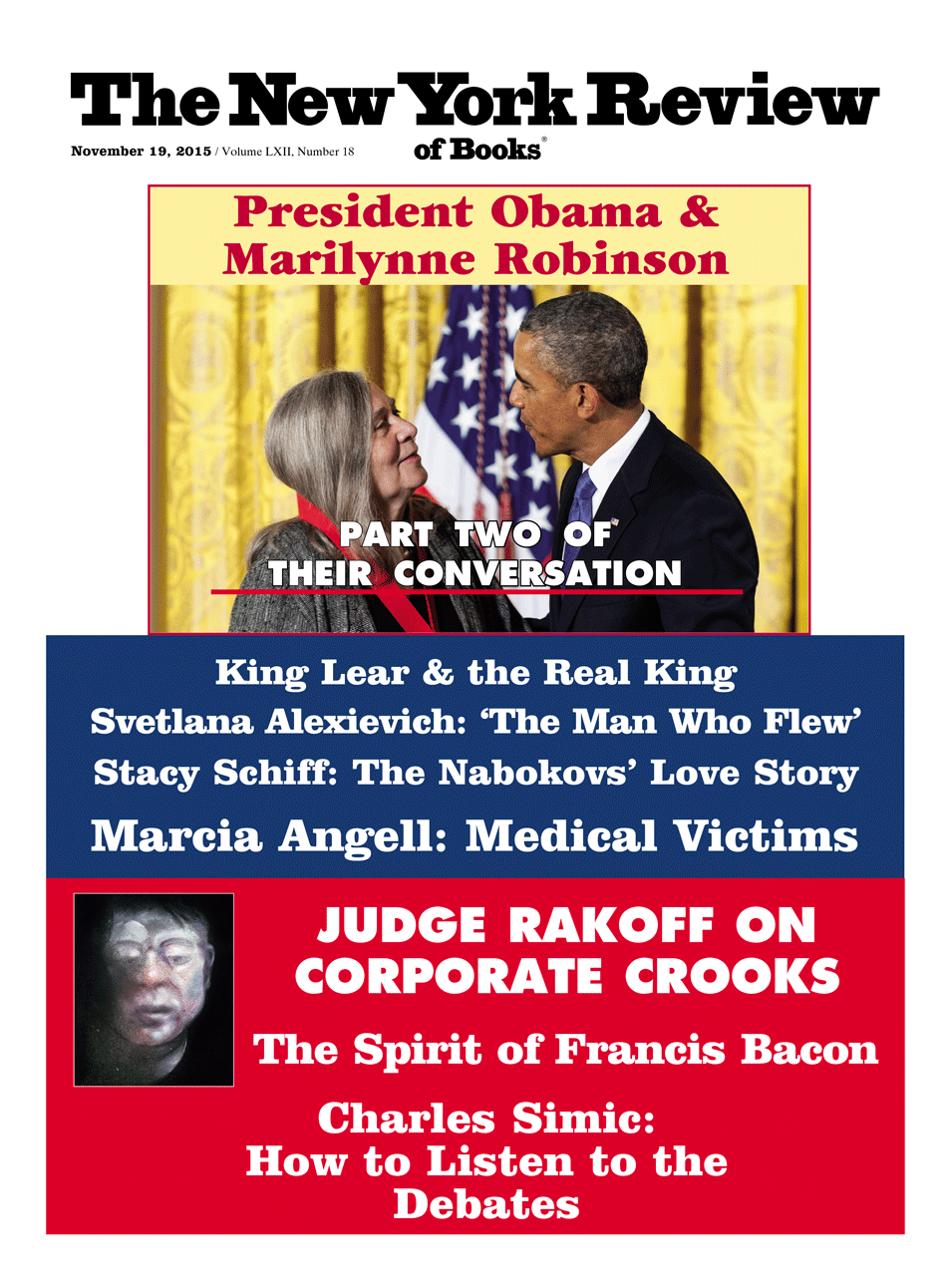 There are many fascinating things to read online, of course, but the reading experience there is a bit more scattered and less reliable. Jumping from link to link in search of a good argument is bracing, but it can also be disorienting. I would prefer to pay for a subscription and let expert editors spread the content before me like a fine meal. I also enjoy the quiet time afforded by long magazine articles, away from the nagging imperatives of my iPhone, asking me to print, share and forward by email.
A magazine also allows you to see minds at work—the minds of the writers, of course, but also the intellectual curiosity of the editors, who come together to create something anew with every issue. It is a marvel to behold.
The New York Review of Books is edited by Robert Silvers, one of the founding editors. He still works the phones every day, nurturing his writers, always looking for an intriguing new title. He rarely writes for the review, but you get to know him the more you read it. His is a single, restless intellect, more edifying perhaps than a thousand voices blooming online.