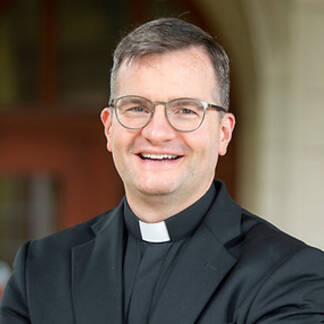 William Dailey, C.S.C., is a priest of the Congregation of Holy Cross and currently serves as the rector of Pangborn Hall at Notre Dame; he is a former lecturer in law at Notre Dame Law School and will be teaching in the undergraduate Constitutional Studies program in 2022. A 2006 graduate of Columbia Law School, he clerked on the 9th Circuit Court of Appeals. He also serves as the St. Thomas More Fellow of the de Nicola Center for Ethics & Culture at Notre Dame.
How does religious faith affect jurisprudence? And will the sheer number of Catholics on the Supreme Court mean anything for future cases before the Court?
Politics & Society
News Analysis
Clarence Thomas wants the Supreme Court to revisit same-sex marriage. But the majority opinion in Dobbs, and the comments of the other justices, suggest that he is alone.
A campus minister at Notre Dame has a message for gay students: We can challenge one another without thinking that disagreement is moral failure, bigotry or hatred.