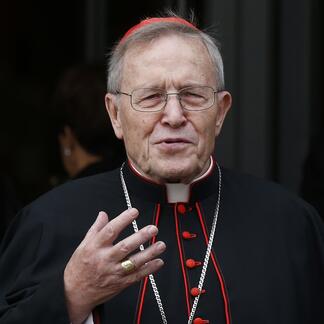 Walter Kasper is a Roman Catholic Cardinal and theologian. He is President Emeritus of the Pontifical Council for Promoting Christian Unity, having served as its president from 2001 to 2010. H was the bishop of Rottenburg-Stuttgart, Germany, from 1989 to 1999.
The precept of mercy applies not only to individual Christians but to the church as a whole. Many ask: If God is always merciful, why is the church not the same? Or, why does the church not seem to be as merciful as God? The question expresses the uneasiness of many Christians.They are right: The ch
Cardinal Walter Kasper on the relationship between the universal church and local churches.