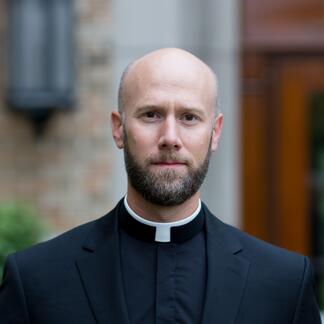 Vincent Strand, S.J., is a Jesuit priest in doctoral studies in systematic theology at the University of Notre Dame.
A Jesuit university, Gonzaga, is the #1 seed in the N.C.A.A. men's basketball tournament. But three other Jesuit schools—Creighton, Loyola Chicago and Georgetown—are also poised for deep March Madness runs.
A Jesuit finds God in the familiar on the Wisconsin Way
A March Madness gets underway, the curious coincidence of basketball and American Catholicism comes into view.