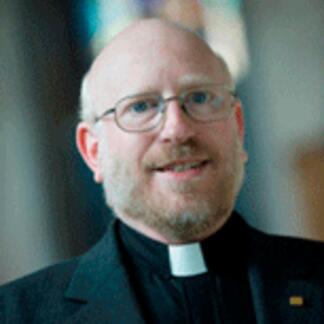 Thomas Massaro is a Jesuit priest of the New England Province who taught for eleven years at Weston Jesuit School of Theology in Cambridge before coming the Boston College in 2008. His work in Christian social ethics draws upon wide-ranging studies in political science, economics, philosophy and theology. Among the topics his books, articles and lectures have addressed in recent years are welfare reform, globalization, peacemaking, environmental concern and the ethics of voting and patriotism.
Besides writing and teaching courses on Catholic social teaching, religion in public life and ethical dimensions of the economy, Father Massaro seeks to maintain a commitment to hands-on social activism. He recently completed a term on the Peace Commission of the City of Cambridge and is a founding member of the steering committee of Catholic Scholars for Worker Justice. Among his recent books are Catholic Perspectives on Peace and War (Rowman and Littlefield, 2003) and U.S. Welfare Policy: A Catholic Response (Georgetown University Press, 2007).
Father Massaro began writing a column for America since January 2009. A selection of his recent columns appears below.