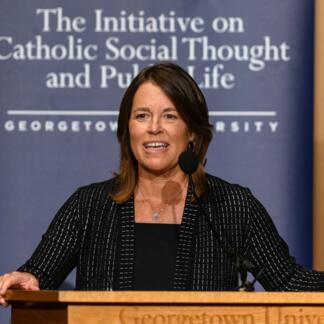 Kim Daniels is the co-director of Georgetown's Initiative on Catholic Social Thought and Public Life and a member of the Vatican Dicastery for Communication.
Politics & Society
Short Take
The expanded child tax credit kept millions of children out of poverty last year, but it expired amid partisan bickering. Making it permanent would be pro-family, pro-child, pro-life and anti-poverty.
While much progress still lies ahead, Sister Nathalie Becquart's appointment as an undersecretary of the Synod of Bishops marks an inflection point for women's leadership in the Catholic Church.