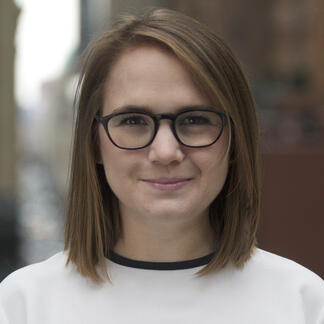 Ashley McKinless is an executive editor at America.
Dr. Cornel West celebrates Day's 116th birthday with New York's Catholic Worker community.
Refugees are the ldquo first victims rdquo of the ongoing conflict in Syria and ldquo the ones paying the highest price rdquo said Archbishop Francis A Chullikatt at The Humanitarian Response to the Middle East Refugee Crisis a side event to the 2013 High-Level Dialogue held on Oct 4 Chulli
Photos courtesy of Catholic News Service. 
On March 17, 2012, Cardinal Timothy M. Dolan of New York unveiled ambitious plans to restore St. Patrick's Cathedral, which he described as "America's parish church and the soul of the capital of the world." The restoration is projected to cost roughly $175 million and to be finished in December 2015. The folks at St. Patrick's were kind enough to give me a behind the scenes (or, rather, up in the rafters) tour of some of the renovation projects inside the church.