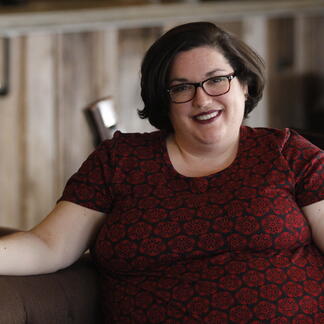 Amanda Martinez Beck is a fat activist on Instagram, co-founder of the Ruah Storytellers Podcast and the author of Lovely: How I Learned to Embrace the Body God Gave Me. You can hear her on-air as the cohost of the Fat & Faithful podcast and find more resources for your journey to embracing your own body at amandamartinezbeck.com.  
In 2021, we need fewer resolutions about weight loss and more about building connection.
Lent is not the time for hating my body or ignoring it or making it suffer for things that I have done, no matter what the voice of my eating disorder says.