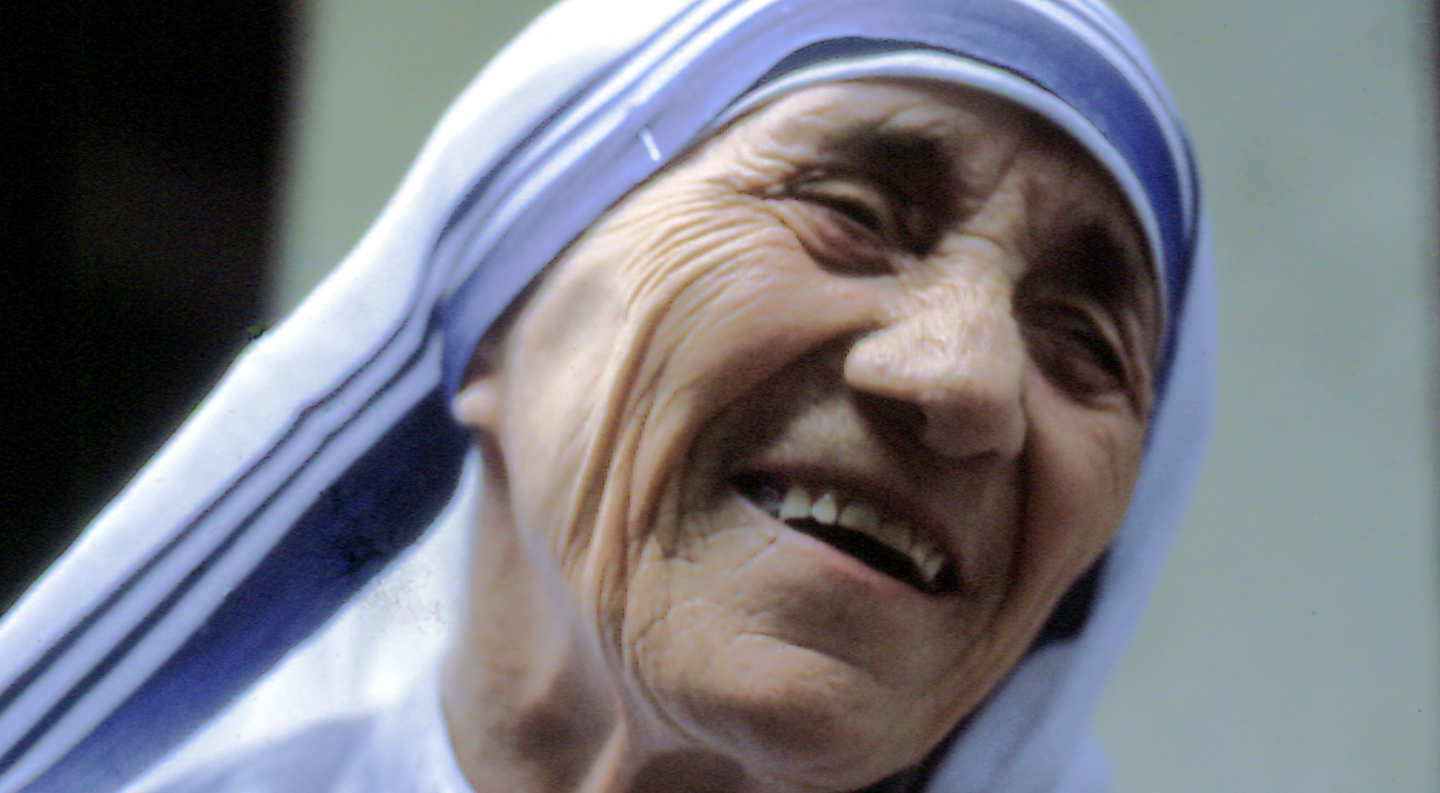 America Special Topics
Mother Teresa
Ask about Mother Teresa (1910-1997) and people from around the world will know exactly who you are talking about. What was so extraordinary about this "saint of the gutters?" The same woman who spent much of her day cleaning the wounds of the "poorest of the poor" is also seen in countless photos with heads of state. After her death, when her private letters and correspondence were collected, many were shocked to learn of her battle with spiritual darkness. How could someone revered as a saint not feel God's presence for long periods of her life? Mother Teresa seems to have anticipated these questions: "If I ever become a saint -- I will surely be one of 'darkness.' I will continually be absent from Heaven — to light the light of those in darkness on earth."
Saint Teresa of Calcutta was active in the media age. Her life and her work were recorded in movies and television segments. Perhaps that can help explain the enduring interest in her inner life and private spiritual journey. While many people know what she did and recognize the great works of Missionaries of Charity that she founded, her private prayer life with its long periods of darkness are just as important. As Fr. James Martin, S.J., noted, "Mother Teresa's life reminds us that holiness is a goal for all believers, even those given to doubt."
Our editors have gathered a collection of articles to help you dive deeper into the life of this fascinating modern saint.
Father James Martin on Saint Teresa of Calcutta
Help America keep you in the know.
Subscribe to our magazine to support our editorial mission, or follow us on social for commentary and more.