Imagine: Ep. 7 - The Last Supper
Jesus knows that his time has come, but before his Passion begins, he sits with his disciples and shares one last meal together. In this episode, we join the disciples in the upper room for the Last Supper. Watch as Jesus washes the feet of his disciples and gives them a "model to follow." Pass the bread and wine which Jesus blesses as his very body and blood and instructs his disciples to "do this in remembrance of me."
"But St. Peter did not know that in that He gave an example of humility, and for this He said: 'I have given you an example, that you may do as I did.' 

He instituted the most sacred sacrifice of the Eucharist, to be the greatest mark of his love, saying: 'Take and eat.' " - Spiritual Exercises of Saint Ignatius 289
It can be helpful to review the text of a story before you begin a contemplative exercise. This episode combines the Scripture accounts of the Washing of the Feet, found in John 13: 1-38, and the Last Supper accounts found in Matthew 26: 20-30, Mark 14: 17-26, and Luke 22: 14-23
Use the following images if you would like some help guiding your imagination to build this scene, but only insofar as they are helpful. Please don't feel restricted by these images. Allow your imagination to add or change details as it happens naturally for you. Don't worry about complete historical accuracy. The point of the exercise is connection with Jesus.
Jesus and his disciples gathered in the upper room.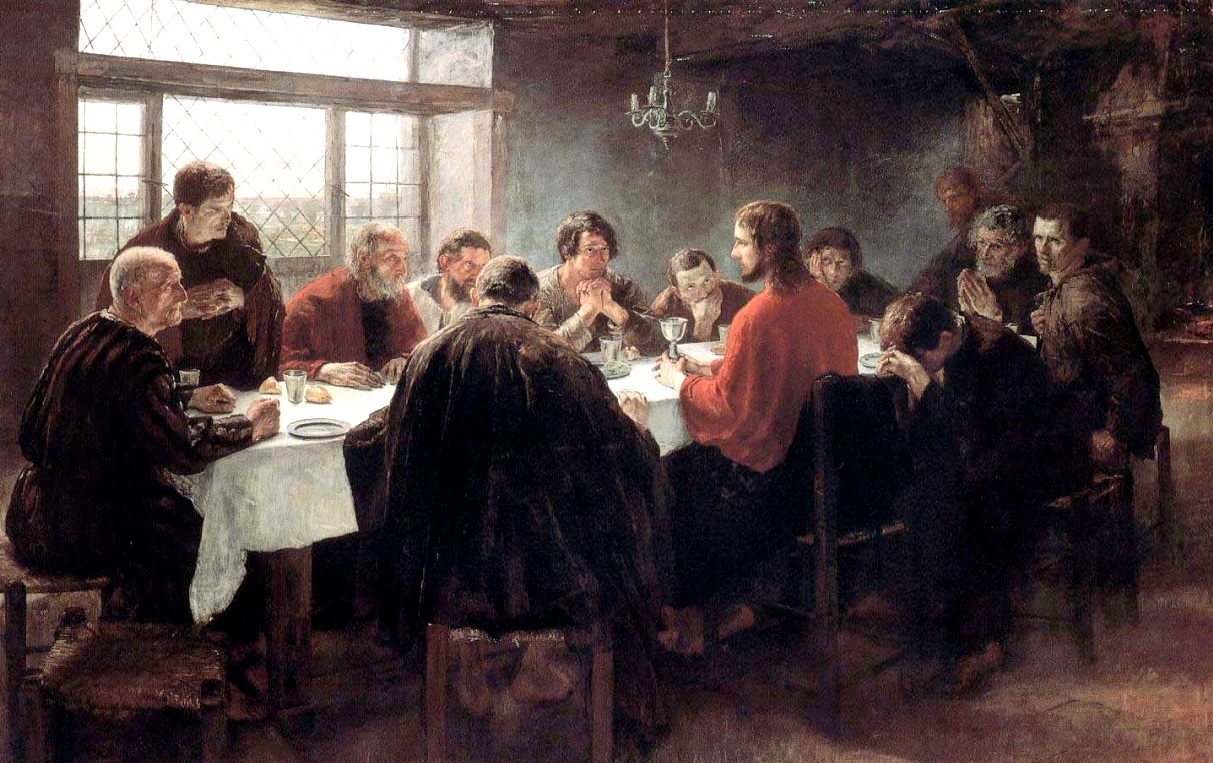 Jesus washes the feet of the disciples.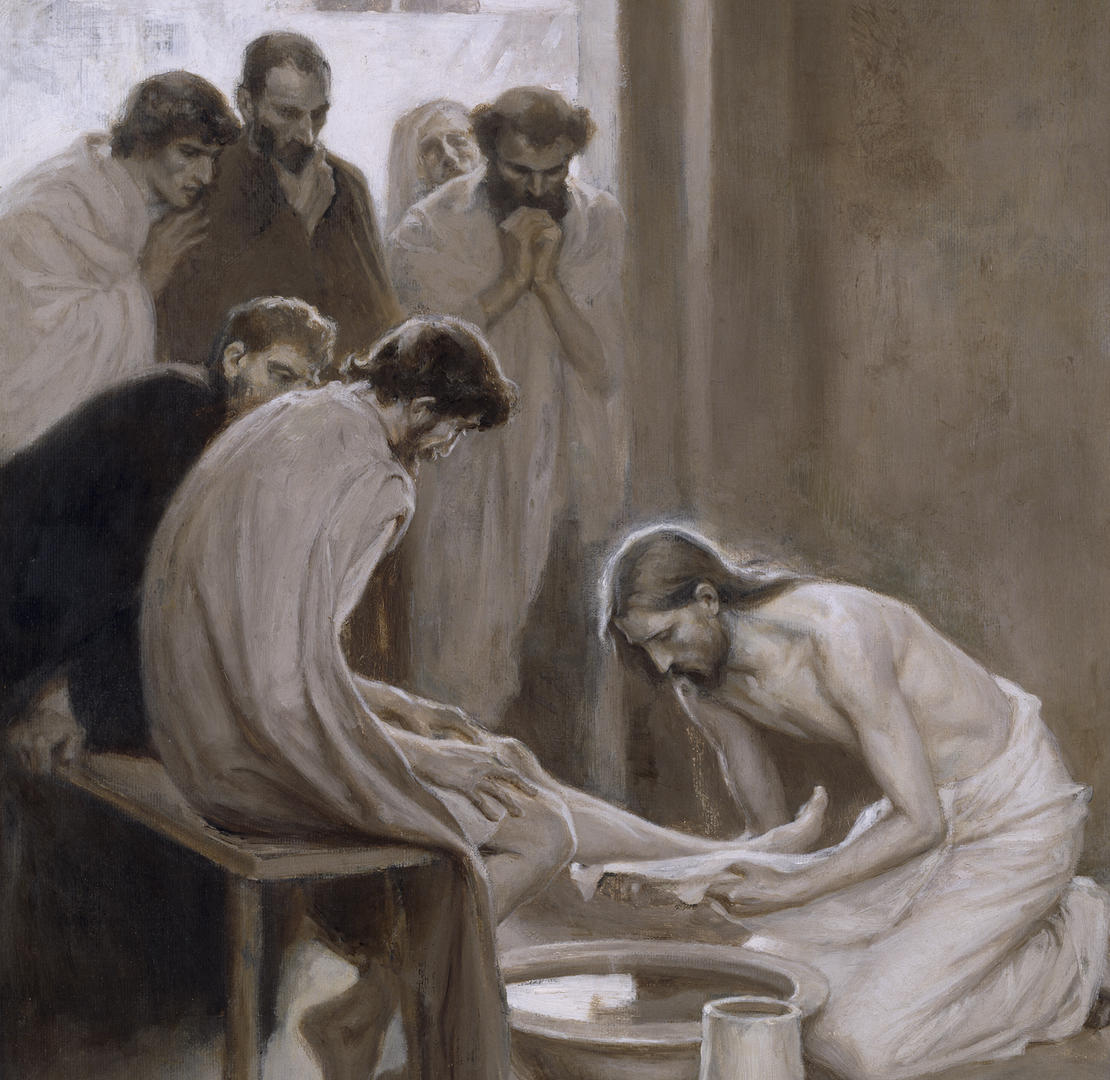 He takes bread and wine and blesses them as his body and blood.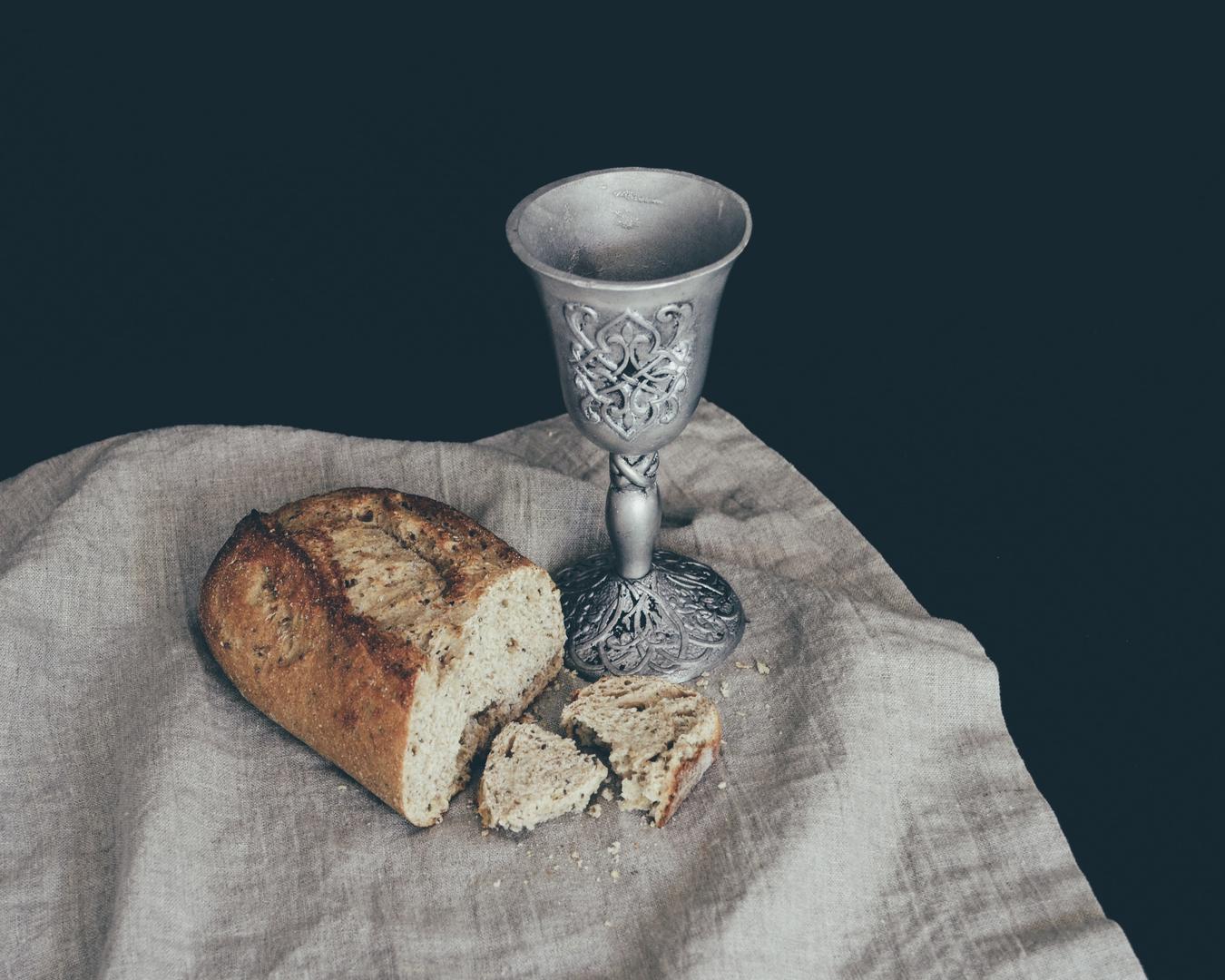 "Do this in remembrance of me."