Will the Vatican's sexual abuse summit make a difference?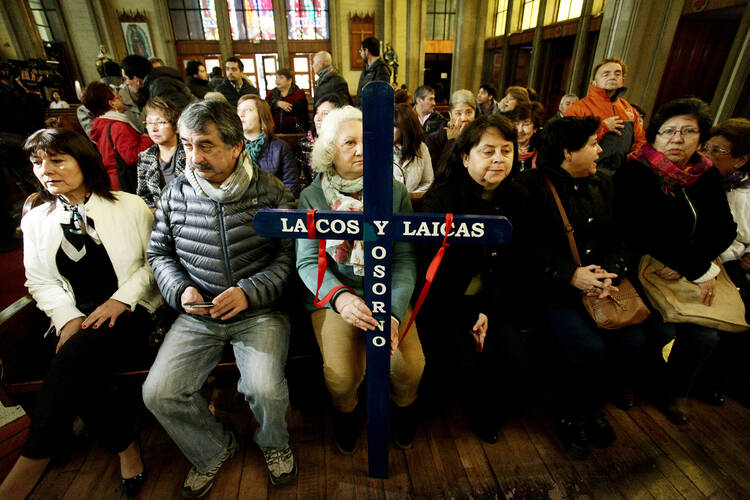 Members of the organization "Laity of Osorno" take part in a Mass celebrated by special Vatican envoys, Archbishop Charles Scicluna and Father Jordi Bertomeu Farnos, in Cathedral of St. Matthew in Osorno, Chile, June 17. The Vatican envoys, who investigated clerical sexual abuse in Chile, were on a mission to promote healing. (CNS photo/Fernando Lavoz, Reuters)
This week on "Inside the Vatican," Gerry and I take a look at the newly announced committee that will plan the Vatican's upcoming, high-stakes summit on sexual abuse. One committee member, Cardinal Oswald Gracias of India, told Crux in October that the meeting "will be successful, or it will be a disaster for the Church."
So, can it succeed in creating lasting change?
  In this week's episode, we try to answer that question by looking at the plans for the meeting. It will have a structure similar to the
last synod
, with listening sessions, work in language groups and involvement from lay people and religious. In addition, bishops will listen to speeches by survivors of sexual abuse and participate in a penitential liturgy with them. The goal, committee member
Archbishop Charles Scicluna told Gerry
, is to get the bishops "on the same page" with Pope Francis about sexual abuse. The real change, we conclude, will depend on how the bishops decide to follow through after the summit ends.
Read more: