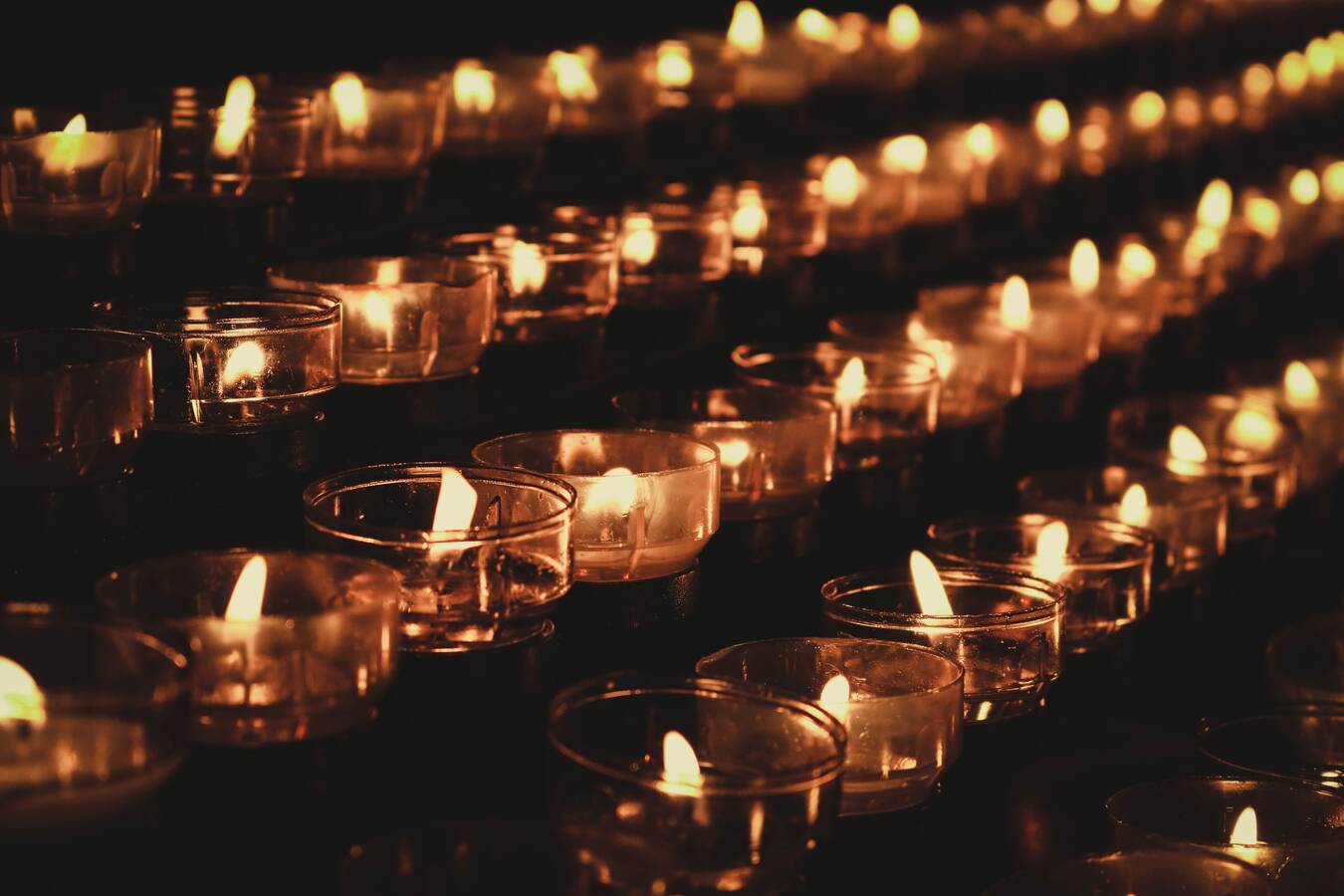 How one Catholic ministry is helping families deal with the devastating aftermath of suicide
If you are having thoughts of suicide, call the National Suicide Prevention Lifeline at 1-800-273-8255 (TALK). You can find more resources from the American Foundation for Suicide Prevention here.
Mary Ann Rowan first noticed a change in her son Kevin when he returned from a year teaching English in Mexico after graduating from Indiana University, Bloomington. He was living at home, and Ms. Rowan grew concerned when Kevin received a call indicating that his prescription was ready. "Kev, have you been sick?" she asked him. Kevin gently responded that he was 21 now and could take care of his health. He had always been a private person, and Ms. Rowan did not pry.
Eventually Kevin told her he had been prescribed medications to manage his clinical depression. And for a few years, they seemed to work. Kevin found work, moved out, got married and had a daughter. But in 1999, at this point separated from his wife, he attempted to take his life for the first time. After two more attempts, he moved back in with his parents, Ms. Rowan and John Rowan. There, on July 28, 2001, at the age of 30, he died by carbon monoxide poisoning in Ms. Rowan's car.
The first person the Rowans called from the ambulance was their pastor, the Rev. Pat Lee, who met them at the hospital and drove them home the next morning.
"It was a beautiful, sunny day," Ms. Rowan recalls. "It was a Saturday morning, everybody's out, walking and talking with coffee in hand, and we thought, 'How can life go on? How can these people be smiling?' It was the most incongruous feeling, to see that everyone else was living their lives, and Kevin was gone."
Sixteen years later, on an unseasonably frigid November night in Western Springs, Ill., just outside Chicago, Ms. Rowan stands behind the lectern in a dimly lit church sanctuary. "Good evening," she begins.
St. John of the Cross could be any 1960s-era suburban church: brick walls, hard gray carpets, wooden beams reaching tent-like overhead. Groups of two, three or four checker the pews, concentrating toward the back. But they are not here for the Saturday vigil. They are not even here because they are Catholic. They are members of Loving Outreach for Survivors of Suicide, better known as LOSS, and they are here to keep alive the memory of loved ones snatched away by a mental illness that had made living life unbearable.
Today, suicide is the 10th leading cause of death in the United States, killing roughly 45,000 people each year, 123 people every day. 
Large posters filled with photographs of these missing loved ones encircle the sanctuary like modern-day Stations of the Cross. As members arrive, they pause before each collage, some lingering to tell a story about the smiling cheerleader or the devoted White Sox fan, captured in their youth and memorialized here.
Ms. Rowan informs the congregation that the evening's intended presider, Cardinal Blase J. Cupich, the archbishop of Chicago, will not be joining them. No one seems fazed by the last-minute cancellation, as she leads her fellow survivors in a moment of silence in preparation for the interfaith prayer service. It is the power of community, not the promise of a cardinal, that has brought them out this night.
Struggling to Understand
One of the first questions survivors of suicide victims face is what to tell others about their loved one's death. The Baltimore Catechism, used in Catholic schools in the United States through the late 1960s, held that "persons who willfully and knowingly commit such an act die in a state of mortal sin and are deprived of Christian burial." The Catechism of the Catholic Church approved by St. John Paul II in 1992 does not deny Catholics who die by suicide a Catholic funeral, but it maintains that "suicide contradicts the natural inclination of the human being to preserve and perpetuate his life" and is, therefore, "gravely contrary to the just love of self" (No. 2281).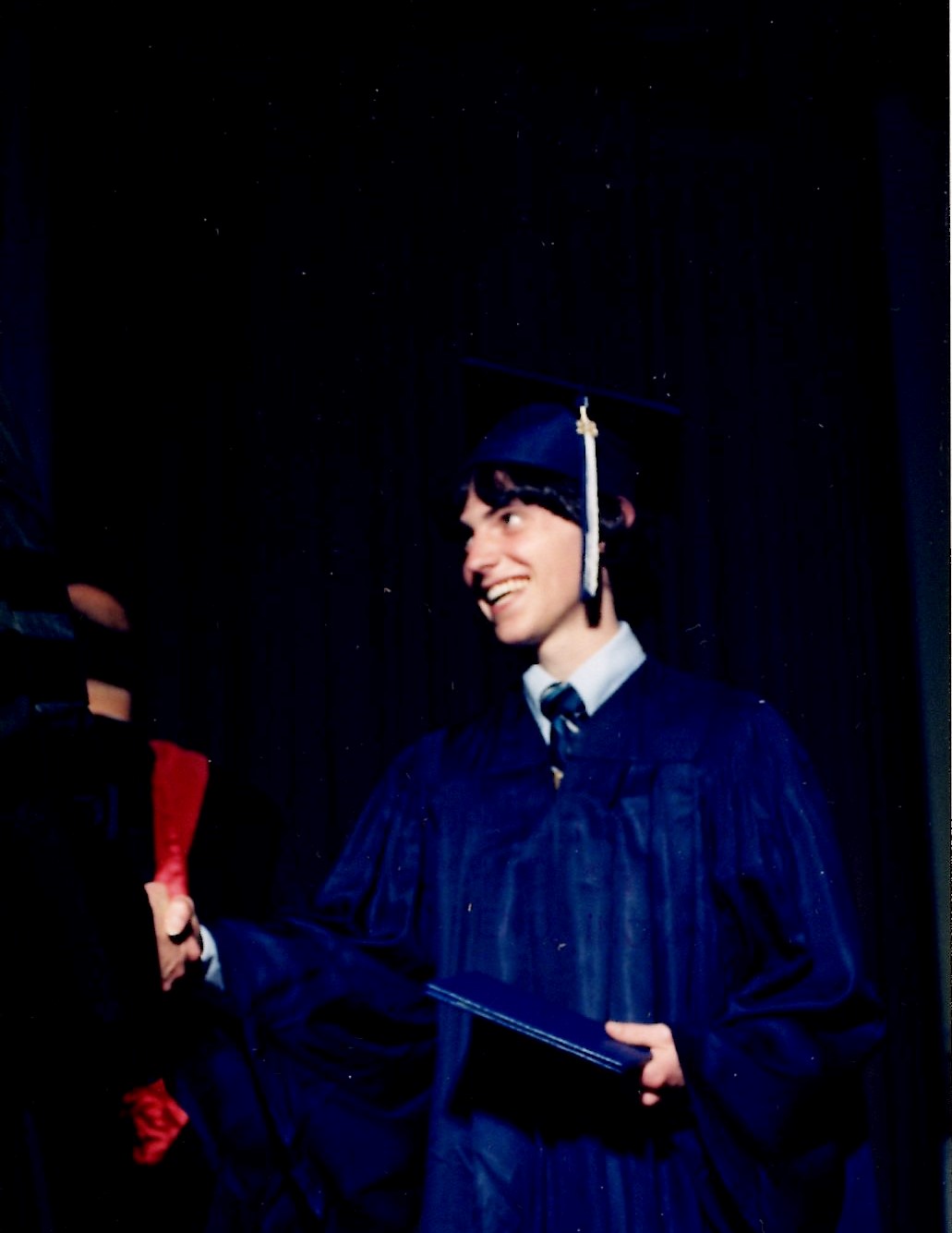 That began to change in the mid-1960s and '70s when the church and society as a whole began to see suicide not as a cowardly or selfish sin but as an act of desperation, of surrender to a disease that made living unbearable. Studies show that nearly 90 percent of suicides are completed by individuals with a diagnosable mental health or substance abuse disorder. The 1992 catechism takes this into account, stating that not every suicide involves the same degree of moral agency: "Grave psychological disturbances, anguish, or grave fear of hardship, suffering, or torture can diminish the responsibility of the one committing suicide."
The Rev. Charles Rubey did not set out to establish the church's largest support network for survivors of suicide.
Despite increasing understanding and compassion around suicide, "it is still the ultimate taboo to kill yourself," says Ronald Rolheiser, O.M.I., a popular spiritual writer and the author of Bruised & Wounded: Struggling to Understand Suicide. Fifteen years ago, after performing a funeral for a young family who had lost a father to suicide, he began devoting one of his weekly columns every year to suicide.
"Not a week goes by where I don't get a phone call, an email, a letter from a family who has lost someone to suicide," he says. "Not a single week."
The church's more compassionate stance on suicide has "trickled down theoretically but not emotionally," Father Rolheiser says. "When you see someone who has lost someone to suicide there is a certain shame and a certain worrying and anxiety that comes with it [for them]."
Telling the Truth
While the Rowans were still in the hospital, Father Lee asked what they wanted to say about the death. "John looked at him and immediately said, 'We'll tell the truth,'" Ms. Rowan recalls. Kevin had a Catholic funeral and was buried in a Catholic cemetery. But not everyone was so accepting.
"A number of people who should have been [at the funeral] didn't come because it was suicide or wouldn't tell a family member because it was suicide," Ms. Rowan says.
While Ms. Rowan continued to go Mass and to pray after her son's death, she did not seek out emotional or spiritual support from the church. "All grief is hard," she says, "but grief from suicide is different." That difference is reflected in the way people who have lost a loved one to suicide describe themselves: as survivors. "Your loss becomes a part of who you are," Ms. Rowan says.
"If you lose a loved one to cancer or an auto accident, you know precisely why they died. With suicide, you don't know, and you most likely never will."
And every survivor has different ways of coping. "I shut down," Ms. Rowan says. "I really didn't talk to anyone about it. I just had to put one foot in front of another." One of the last things Kevin said to his mother was how proud he was of her for pursuing a doctorate. Ms. Rowan threw herself into writing her dissertation and earned her Ph.D. eight months after his death.
Then, in 2002, she and Mr. Rowan began meeting with Father Rubey.
'Engulfed by God'
The Rev. Charles Rubey did not set out to establish the church's largest support network for survivors of suicide. After earning a master's degree in social work in 1977, Father Rubey was put in charge of mental health services for Catholic Charities of the Archdiocese of Chicago. In 1979, three different parents who had lost children to suicide approached him seeking counseling. At the time, there were few nationwide suicide support groups and no formal suicide ministries within the church. What began as regular meetings in one couple's home quickly grew beyond Father Rubey's wildest expectation. Today, LOSS operates at 15 sites in four dioceses in Illinois and Indiana, reaching thousands of people each year.
Although LOSS is sponsored by Catholic Charities, Father Rubey says, "we make it clear that we're nondenominational; we don't proselytize." Its services, which include individual counseling, monthly group meetings, eight-week group counseling sessions and a monthly newsletter, are provided free of charge. (It recently began accepting third-party payments from individuals with insurance.)
The group serves people from a wide variety of ethnicities, religions and income levels. "Suicide," Father Rubey says, "is not a phenomenon that is just for middle-class people or wealthy people or poor people."
Each two-hour group meeting is facilitated by one or two survivors and a licensed therapist. "The point is not the religion," says Ms. Rowan, who, with her husband, became a group facilitator after spending a year and a half in weekly one-on-one meetings with Father Rubey. "It's about getting people to open up."
"Until Rob died I had never experienced true grief."
When she began leading meetings 14 years ago, "there would be a night where one person would come," Ms. Rowan says. "That never happens now. Our room is full, which is so sad. It's so good, but it's so sad."
Between 1999 and 2014, deaths by suicide in the United States increased by 24 percent, according to the Centers for Disease Control and Prevention. Today, it is the 10th leading cause of death in the United States: roughly 45,000 people each year, 123 people each day.
Left in the wake of this public health scourge are millions of mothers, fathers, brothers, sisters, sons and daughters trying simply to put one foot in front of the other and make sense of what Father Rubey frequently calls "a different form of death." Studies suggest that for every death by suicide at least six loved ones are affected, often experiencing "complicated" or prolonged grief, and are even at greater risk of developing depression or suicidal thoughts. An estimated 85 percent of people living in the United States personally know someone who has died by suicide.
Over the past four decades, Father Rubey has met and counseled thousands of survivors, and carries and shares each story of loss as the unspeakable tragedy it remains for the families and friends left behind.
They have "become like a parish for me," he says. "You get entwined in these people's lives, and that's a good thing; that's what I was ordained for."
"You think you're alone, and you find out there are people who have been five years out. How did you survive five years? I'm not even sure I'll make it to Friday."
He believes this is a ministry where the church still has room to grow—and learn. "The church should be involved in this, because there are people here who feel neglected and feel stigmatized," Father Rubey says. While the stigma around suicide has diminished since Father Rubey began his ministry four decades ago, he continues to hear from survivors about priests who have told them their loved ones are in hell or who insist that an untimely death could not possibly be a suicide because the deceased came from "a good family."
When speaking about suicide, Father Rubey says pastors should have a good understanding of mental illness and avoid "fire and brimstone" denunciations as well as language that could glamorize taking one's own life. "Keep it out of the realm of sinfulness," he says. "It doesn't belong there."
For Father Rubey, suicide belongs in the realm of mystery. "Survivors have to live with the mystery of not knowing precisely why their loved one took their life," he says. "If you lose a loved one to cancer or an auto accident, you know precisely why [he or she] died. With suicide, you don't know, and you most likely never will."
In his role as a Catholic priest, Father Rubey has created a liturgy of sorts around this mystery. "I believe that where a person died is a holy place," he says. "I've gone into garages and basements and closets and shower stalls where a person has died and blessed it...because that is where the person is engulfed by God."
At St. John of the Cross, the liturgy is also crucial to healing. Men and women from different faiths and traditions take to the lectern. An African-American woman shares an adaptation of the Yizkor service, the Jewish prayer of remembrance for the dead: "When we are weary and in need of strength,/ When we are lost and sick at heart,/ We remember them."
One of the first questions survivors of suicide victims face is what to tell others about their loved one's death.
A thin man with gray hair and thick-framed eyeglasses reads, "Our friend died at his own battlefield," a eulogy for suicide victims attributed to the Rev. Weston Stevens: "Only God knows what this child of His suffered in the silent skirmishes that took place in his soul." A teenage girl who lost her sister to suicide recites Psalm 27: "Wait for the Lord;/ be strong and he shall comfort your heart."
Heavy silence descends, only to be pierced by the combined choirs of three parishes singing Simon and Garfunkel's "Bridge Over Troubled Water." In the pews, hands reach out to hands, arms wrap around shaking shoulders. Eyes empty their tears as the flood of pain, still raw months, years or decades after the loss, rises with each verse.
The 'Why, God?' Question
It is a pain Katy Wertz has lived with for more than 10 years. On May 18, 2007, her son Robert died by suicide, just six weeks shy of his 18th birthday.
"He is one of the stories you hear of somebody where you didn't see it coming," Ms. Wertz says. "He was six-foot-six, good looking, athletic. He was going to play basketball at St. Ambrose [University]."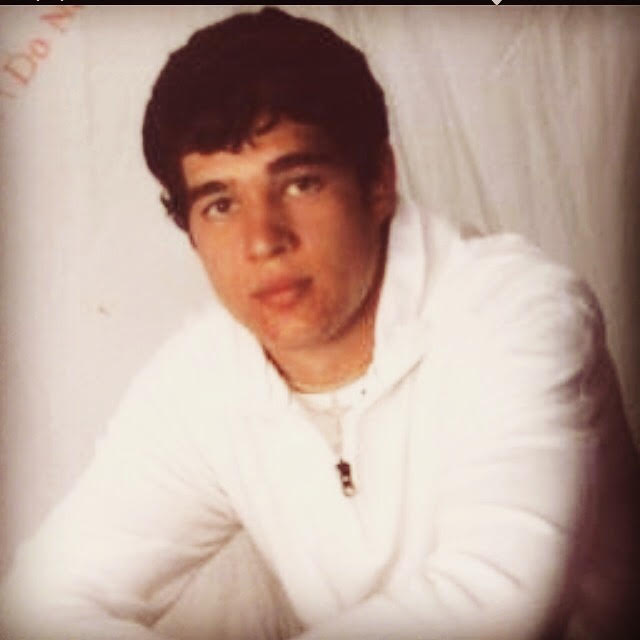 She can recount the day it happened down to the minute. It was his last day of high school and Ms. Wertz, a waitress, was working a double shift. She dropped him off at the side door of the school, as she did every day, and he told her, "I love you." He called her in the middle of the day and asked her to bring him a gallon of oil to pour on the gym floor as a senior prank. ("In hindsight," she says, "you think, 'Did he just want to see you? Was it just a ruse to see you?'") Rob got a ride home from school, briefly saw his dad, Ms. Wertz's ex-husband, who had stopped by the house to check in, and then said he was going to take a nap.
"He put everything he owned on my kitchen table," Ms. Wertz recounts, "walked through my bedroom to the balcony and hung himself off our balcony." He left a note that read in big letters, "I'm sorry. I have my reasons."
"Until Rob died I had never experienced true grief," she says. "[It] was just horrific. I cried a lot; I was disengaged with people. I didn't understand, and I certainly didn't think anyone else understood what I was going through."
"The pain of suicide is not religious. It's human."
But as the breadwinner, and with another son, Patrick, 16 at the time, to take care of, Ms. Wertz had no choice but to find a way to keep going and get back to work. Two weeks after Rob died, Ms. Wertz began seeing Father Rubey. She would continue seeing him every Monday for two straight years. Together they worked through the inevitable whys and what-ifs that follow any sudden suicide. "Why did I have to work a double? It's your kid's last day of high school—why couldn't you just take off? What if I had called him?
"Father Rubey always says, 'When you get to heaven you can ask him. But then you won't care.'"
Ms. Wertz says that after a suicide, "there's always the 'Why, God?' question." But she did not see her parish community or her faith as a source of support in the immediate aftermath. "It was irrelevant that Father Rubey is a Catholic priest," Ms. Wertz says. "He wore a cable-knit sweater. He could have been anybody, but he had enough experience to know what he was seeing across the table."
Father Rubey agrees that "the pain of suicide is not religious. It's human." But he still believes pastors and religious leaders should be on the front lines in supporting survivors. His vision of the church echoes Pope Francis' image of the field hospital. "The church is supposed to be there at critical times," he says, "whether it's joyful or sorrowful. By being afraid to do this, you are perpetuating the stigma."
Father Rolheiser describes the way this stigma functions in the wake of a suicide as "the antithesis of canonization." "Oftentimes we try to erase the memory of that person," he says. "Their pictures come down; you don't talk about how they died; there's always a hush around it."
In his writing, Father Rolheiser attempts to reframe the way family members understand suicide. "We all have an emotional immune system," he says. "Some people's emotional immune system breaks down, and it affects them so much they eventually die from it."
LOSS seeks to spread a more compassionate understanding of suicide by bringing the faces and stories of victims out into the open.
LOSS seeks to spread a more compassionate understanding of suicide by bringing the faces and stories of victims out into the open. In 1999, to mark the organization's 20th anniversary, survivors made cloth patches with images and messages to memorialize their lost loved ones.
The resulting quilt recalled the AIDS Memorial Quilt, which sought to celebrate the lives of those who died from AIDS-related causes. The message was simple: Depression kills, just like AIDS, cancer or any other deadly disease.
Today, 23 quilts hang in parishes around the Archdiocese of Chicago; more patches are added every year.
Survival
Mary Edwards arrived at the prayer service in November with a new square for this tapestry, though it took some time for her to find comfort in the development of the church's understanding of suicide.
"The concept of suicide in the Catholic Church...was something I really had to find some way to reconcile," say says. "I was raised Catholic, and it bothered me that things can change.... How could you have 1,000 years of suicide being bad, and now it's O.K.?"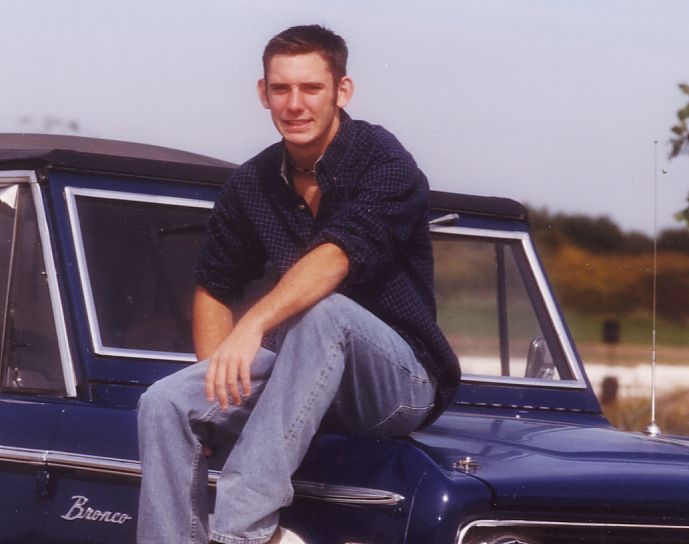 Her son, Mark Edwards II, had given up a football scholarship to the University of Michigan to play at a small college, University of Mount Union, so he could be close to his high school girlfriend, who was attending Franciscan University of Steubenville. When their relationship did not survive their first year at different schools, Ms. Edwards knew Mark was distraught but did not realize just how dark his feelings had become.
One weekend in the fall of his sophomore year, Mark decided to stay behind while the rest of the family took a trip to a state park in Indiana. That Sunday, Oct. 9, 2005, the Edwardses received a call from the police that Mark had been found with carbon monoxide poisoning in their garage.
"I don't know who invented the word 'sad,'" Ms. Edwards says. "Only three letters. It should be about 100 letters long. It was such a profound sadness for me."
"There were no drugs, no alcohol," Ms. Edwards says, "just his sadness." In the hours leading up to his death, Mark had sent out over 200 emails to friends with the message, "I need help."
"I don't know who invented the word 'sad,'" Ms. Edwards says. "Only three letters. It should be about 100 letters long. It was such a profound sadness for me."
When her son was pronounced dead, there was a local priest in the emergency room. "All I could say was: 'Tell me my son is with Christ, please tell me.' He started to give me dogma," she says. "I cannot be disrespectful to a priest [but] if I could have found the words to ask him to leave, I would have.... It crushed me. He doesn't realize what it did to me."
Several weeks later Ms. Edwards and her husband, Mark, met with Father Rubey. But while Mr. Edwards found it helpful and went a few more times, Ms. Edwards was not ready for counseling. She was still on an all-consuming quest to answer the question: "Where is my son? Where is he?"
She eventually found a priest and social worker named Father Richard (she cannot remember his last name). She vividly recounts sitting in his office, peppering him with questions about the fate of her son. While typing away at his computer, the priest offered Ms. Edwards assurances that Mark is in heaven and that God's mercy can reach even those sinners we consider beyond redemption. Exasperated, she finally asked the priest,"You're telling me that some miserable old pedophile who was in prison for murdering a little 14-year-old is sitting with Christ?" Right then, Ms. Edwards says, Father Richard turned from his computer and declared, "Absolutely!"
"And I thought to myself, 'If that man I just described...can see Christ, then my son is with Christ.'" Father Richard, she says, saved her relationship with the Catholic Church.
"How did you survive five years? I'm not even sure I'll make it to Friday."
The Virgin Mary was another story. "I couldn't look at her," Ms. Edwards admits. "We would go to say the rosary to Our Lady of Fatima, and I was still angry because she knows what it feels like to be a mom. She knows the pain, and if she knows the pain she should have warned me."
Eventually, the Edwardses, who live across the border in Indiana, began to work through that pain together in the monthly group sessions offered by LOSS, driving an hour or more each way to attend group meetings in Chicago.
"The moment you walk in and you see that there are people sitting in that room that have all lost somebody to suicide, it's overwhelming," she says. "You think you're alone, and you find out there are people who have been five years out. How did you survive five years? I'm not even sure I'll make it to Friday."
After a few years of group sessions, the Edwardses became facilitators themselves, and eventually convinced their bishop to allow them to bring LOSS to the Diocese of Gary, Ind. "When our bishop said he would allow this—just him letting us use his rooms, their facilities, use people they pay—he's putting his stamp that suicide needs help from everybody, including the Catholic Church."
Resurrection
The prayer service at St. John of the Cross culminates in a candle lighting ceremony. Survivors process up the center aisle, tea candles in hand, and one by one place the fragile lights in rows beside the altar.
"The paschal candle represents the life hereafter," Father Rubey says after the service. "What these candles represent is that the tragedy greater than suicide is if their loved ones are forgotten."
In this act of remembrance, he says, survivors provide the church with a concrete example of the paschal mystery of passion, death and resurrection.
In this act of remembrance, survivors provide the church with a concrete example of the paschal mystery of passion, death and resurrection.
"Families of suicide bring hope, bring understanding, bring gratitude," Father Rubey says. "They are such brave people to continue living and not care what people think of them or their loved ones. They are gifts to the church because they can laugh again, smile again.... They share in the fullness of the resurrection."
Father Rolheiser also sees in Jesus' death a message of consolation for survivors. Crucifixion in first-century Palestine, he notes, was a death that came with stigma, humiliation and an assumption of guilt. But Mary never left the foot of the cross. Father Rolheiser believes the church today should show the maternal face of God in its ministry to survivors of suicide. At funerals, in public writings and in private correspondence, he reassures survivors that their loved ones "are met by the feminine side of God."
"Your mother is your symbiotic link to life, and no matter what age you are, that is still the ultimate comfort," he says.
Ms. Edwards has forgiven the Virgin Mary for failing to warn her. "Now I see: It hurt [to pray to Mary] because I hurt," she says. "Mary had to have hurt immensely."
For years after Mark's death, she cried during Mass at the consecration. "Easter came to life for me. Knowing that Jesus could die on the cross for me, to have had those 19 beautiful years meant so much for me.... I know I grew up with it, but it was right smack dab in my face now. I had to buy into it or walk away from my faith. And I was there, hook, line and sinker, because I do believe."