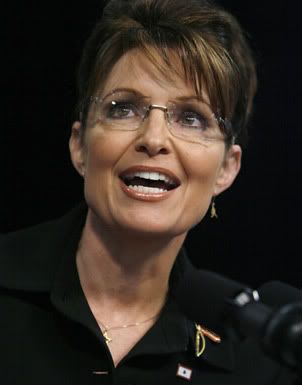 Former Alaskan governor Sarah Palin recently appeared on FOX News with Bill O'Reilly to discuss immigration in the United States. O'Reilly posed this question: If Palin were president, could she solve the immigration problem?
O'Reilly then goes on to "interview" Palin, though most of the segment is the host providing the guest with GOP talking points to which she can then agree. O'Reilly, to his credit, does push Palin to move beyond the utterly vague and thus ridiculous "I'll do whatever it takes to secure the border" meme. He asks her what she would do if she held in her hands the fate of 12 million people, the estimated number of undocumented people in this country.
Advertisement
The half-term governor's answer is typical, unintelligible Palin-speak, moving from one incomplete idea to the next without ever offering even a glimpse of a single coherent thought. She says that she would ensure that all the undocumented register with the government (a sort of census first suggested to her by O'Reilly). Then in the same breath she says all illegal immigrants should be deported, followed immediately by the claim that they all must work. Basically the Palin Immigration Plan is this: build a giant fence; send "however many troops it takes" to patrol the new fence; make all undocumented people register with the government; deport all newly registered people; and then make them work (in the U.S.? I don't know).
Clearly the Governor was less than prepared for this segment, so perhaps she should be cut some slack. But she just released a new campaign-style ad. In the spot, her words are admittedly more polished, yet she still offers no substance (unless you count the bizarre promise of angry mamma grizzlies and stampedes of pink elephants descending on Washington as substance). With this ad, the blogosphere is excitedly contemplating whether Palin is laying the groundwork for a presidential campaign. Some consider her the frontrunner. Her financial filings show that she has serious fundraising potential. With this in mind, her words are deserving of special scrutiny. Her utter lack of thoughtfulness and original ideas with regard to immigration is troubling, especially if she really is a contender for the GOP nod. Our country faces serious challenges, immigration is one such challenge, and we deserve serious leaders. Sarah Palin is neither serious nor a leader.
Michael O'Loughlin