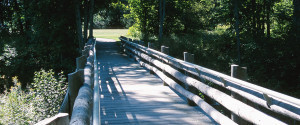 There are as many paths to God as there are individuals. This is the fourth post in a series, on Huffington Post, that looks at six of the most well-traveled paths for contemporary believers. The previous post explored 'The Path of Independence'.
This path gets more crowded every year. People in this group typically begin life in a religious family, but drift away from their faith. After a childhood in which they were encouraged (or forced) to attend religious services, they now find it either tiresome or irrelevant or both. Religion remains distant, though oddly appealing.
Advertisement
Then something reignites their curiosity about God. Maybe they've achieved some financial or professional success, and ask, "Is that all there is?" Or, after the death of a parent, they start to wonder about their own mortality. Or their children ask about God, awakening questions that have lain dormant within themselves for years. "Who is God, Mommy?"
Thus begins a tentative journey back to their faith -- though it may not be the same faith they knew as children. Perhaps a new tradition speaks more clearly to them. Perhaps they return to their original religion but in a different, and often more committed, way than when they were young.
That's not surprising. As I mentioned in an earlier post, you would hardly consider yourself an educated adult if you ended your academic training as a child. Yet many believers cease their religious education as children, and expect it to carry them through adulthood. People in this group often find that they need to reeducate themselves to understand their faith in a mature way. 

When I was a boy, for instance, I used to think of God as the Great Problem Solver, who would fix all my problems if I just prayed hard enough. Let me get an "A" on my Social Studies test. Let me do well in Math. Better yet, let tomorrow be a snow day.
If God was all good, I reasoned, then God would answer my prayers. What possible reason could God have for not answering them?