Today is our 112th anniversary. Help us transform America.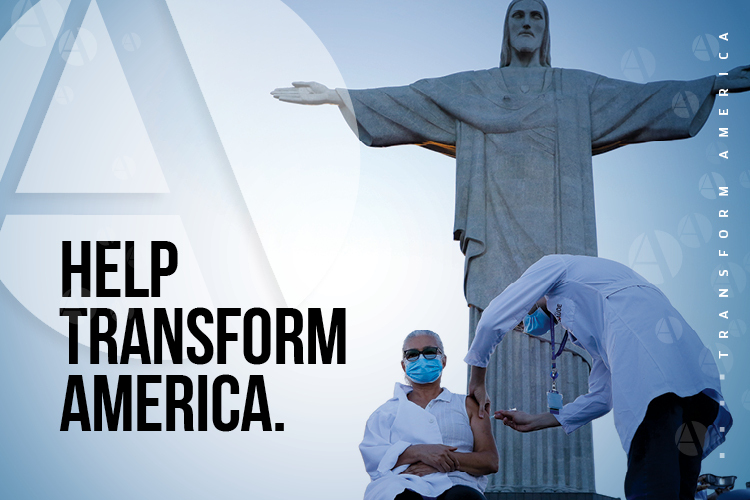 Today you can help transform America!
Can we count on your gift on our #AmericaAnniversary?
Last year, we were able to raise over $120,000 from 976 supporters living in 47 states and 20 countries. I hope you will join this esteemed group of patrons by making a gift this year.
As an added incentive, all gifts up to $30,000 will be double matched by our board of directors! Turn a $112 donation into $336! And if we are able to attract 150 NEW donors, the board of directors will contribute an additional $15,000 towards our anniversary.
On our 112th anniversary, please help transform America. Your support powers our mission, and a gift of any amount, large or small, really matters.
America's content—in the magazine, on podcasts, in videos and online—provides a forum for bold and honest journalism in the pursuit of truth.
Here are a few ways you can get involved:
Help transform America by making your gift at americamagazine.org/donate.
Encourage your family and friends to give.
Reply to this email and tell us why you support America.
Share our content—videos, social media posts, emails—and our donation link.
Every gift counts. No contribution is too big or too small to power our mission.
Thank you for doing what you can today on our#AmericaAnniversary.
Sincerely yours in Christ,
Rev. Matthew F. Malone, S.J.
President and Editor in Chief
P.S. And to those of you who have already made your gift — thank you!