Brooklyn's Bishop Brennan on parish diversity, church closings and his move from Ohio to New York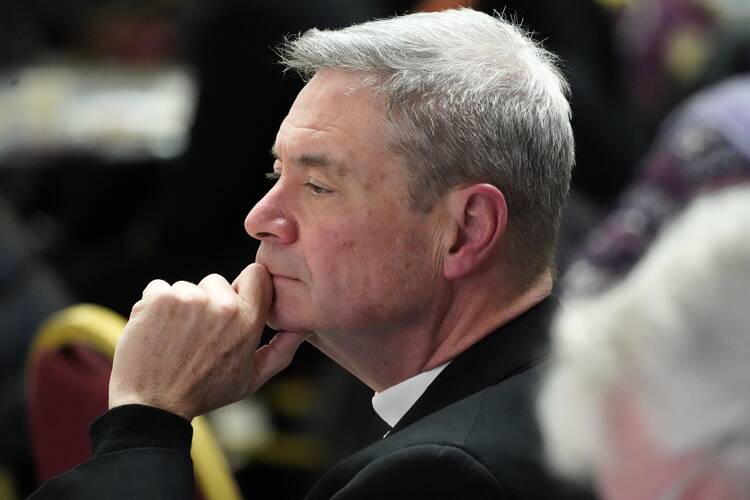 Bishop Robert J. Brennan of Brooklyn, N.Y., is seen attending a roundtable discussion on racism and other issues of concern to Black Catholics prior to a prayer service in honor of the life and legacy of the Rev. Martin Luther King Jr. at St. Kevin Church in the Flushing section of Queens, N.Y., Jan. 16, 2023. The event was sponsored by the Vicariate of Black Catholic Concerns of the Diocese of Brooklyn. (OSV News photo/Gregory A. Shemitz)
Bishop Robert Brennan leads the most diverse diocese in the country: Brooklyn-Queens. Every Sunday, you are able to find Mass in over 25 languages throughout the diocese. Before coming to Brooklyn, Bishop Brennan was bishop of Columbus, Ohio (Zac's hometown). This week, we talk to Bishop Brennan about the differences between Ohio and Brooklyn, what it's like to switch dioceses as a bishop and the future of parish life in an era of church closings and reorganization.
In Signs of the Times, Ashley and Zac look at St. Patrick's Day dispensations around the country and a new "cannabis studies" certificate offered by St. Joseph's University in Philadelphia.
Links from the show:
What's on tap?
Scotch! (We have a St. Patrick's Day dispensation)