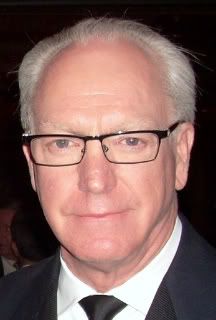 The article I cited yesterday from the Hill inspires two further comments. First, the author, Alexander Bolton, quotes Deal Hudson, a conservative Catholic convert who many readers will remember as the former editor of Crisis magazine, now defunct. Currently, Mr. Hudson heads the Catholic Advocate, an organization that describes itself as "a non-partisan community for faithful Catholics working to have a greater influence on policy in Washington, D.C." To determine just how non-partisan it is, note that the homepage features an article titled "The Catholicity of Paul Ryan's Budget" and videos like "10 Ways Catholic Voters Will Be Misled in 2012," which shows photos of Vice President Joe Biden and House Minority Leader Nancy Pelosi (Are they supposedly doing the misleading or are they among the misled?). Another video is titled "President Obama has failed to keep his promises at Notre Dame." Then there is the non-partisanship of Mr. Hudson himself, who worked for the John McCain presidential campaign in 2008, and headed Catholic outreach for the Bush-Cheney campaigns in 2000 and 2004. Readers also ought to read Joe Feuerherd's profile in the National Catholic Reporter, Aug 27, 2004; Mr. Feuerherd researched the piece for four months. 
Second, Bolton cites a study by the Pew Research Center, published on March 21, 2012 that shows a sizable shift of opinion among "white Catholics": 31 percent now describe the Obama administration as "unfriendly to religion," compared with 17 percent in August 2009. FYI, all respondents in that same study have increasingly viewed the administration as "unfriendly" to religion, though by a smaller margin: 23 percent in 2012, compared with 17 percent in 2009, a 6 percent increase.
Advertisement
Among Catholics, though, party alignment makes a huge difference. Democrats and Independents have barely changed in their view on this point over the last three years (+1 percent and +3 percent respectively), while Republicans jumped by 18 percent. In other words, Republicans see religious liberty as a significant political issue, and religious protests could increase Republican turnout at the polls.
Now try to factor this in: 60 percent of Democrats and 58 percent of Independents say churches should "keep out of politics." That makes me wonder whether the planned protests will change heads and hearts or simply preach to the Republican choir while providing the Republican campaign with photo ops. It is also possible that political protest about religious infringement could backfire politically among Democrats and Independents and turn them off--or mobilize them.
Karen Sue Smith