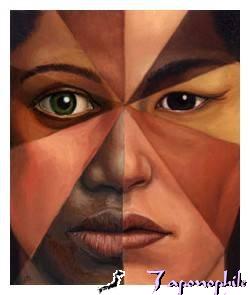 Whatever one thinks of the "trickle down theory" of economic growth, this much is clear: the economic burdens of the Great Recession have not trickled down, but have rained down like a deluge soaking some groups much more than others. Between 2005 and 2009, Hispanic and black families lost more of their net worth than did white families. And the disproportionate loss has caused the wealth gap between these groups and whites to grow.
The contrast is stark: white households lost 16 percent of their median net worth during the period, while Hispanic families lost 66 percent and black families lost 53 percent of theirs. These findings are included in a study by the Pew Research Center titled "Twenty to One." The title refers to a startling fact: in 2009 the median net worth of white families grew to be 20 times that of black families (and 18 times that of Hispanic families). For the 20 years prior to the onset of the recession, however, both numbers were only half as high. The recession has doubled the wealth gap between these minority groups and their white neighbors.
Advertisement
The reasons are no mystery. As groups, blacks and Hispanics had less equity in their homes and owed more debt (both mortgage and credit card debt) than whites; and home ownership made up a larger portion of their total net wealth. Whites by contrast owned more cars, stocks and mutual funds and had more in pensions and savings. Also, a disproportionate number of Hispanics live in the Sunbelt states, where the housing crisis hit hardest.
For readers concerned about the difficulties of poor and middle-class Americans struggling to get ahead, and for readers who find widening class differences antithetical to the common good, this recession has been a big, and unequal, blow.
(For the data on Asian Americans, see In All Things, Asian Americans Lose Top Spot, Aug. 9)