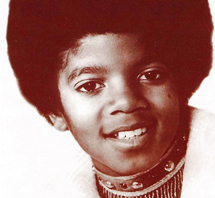 Yesterday I attended a concert performed by the band King's X, a favorite of mine for over 15 years. I have seen the band at least a dozen times and they never disappoint. King's X is a hard rock band comprised of three very accomplished musicians. Their sound has been described as the "Beatles meets AC/DC" because their crunchy guitars and driving rhythm section are accompanied by impressive three part harmonies. I attend a lot of hard rock shows, and when I look around at the audience at most of these venues I notice a lot of people similar to me—namely white and male. Granted, I've noticed more females appearing at shows in the last 5 years or so, some of whom are dragged by their boyfriends/husbands. But rarely do I see African Americans at hard rock shows. King's X is an exception. Doug Pinnick, the lead singer and bass player, is African American. Whether it is this fact alone, or Pinnick's preacher-like style of singing, King's X attracts a handful (or more) of African American fans to their live performances. Last night was no exception. I noticed some black faces amidst a sea of mostly white ones, including one blind African American woman who seemed to be in a mystical state during the entire show.

Driving home to my apartment in Detroit, I cruised down West Grand Blvd. to the original home of Motown Records, dubbed "Hitsville USA." Over 3,000 people had gathered in front of the old recording studio to pay homage to Michael Jackson with a candlelight vigil. I spent some time looking over the crowd. African Americans and whites mingled, sharing their memories and love for a pop culture icon. Knowing that the city is about 85% African American, I imagined that most of the white faces commuted in from the suburbs to pay tribute to the "King of Pop" who recorded a number of hits with his brothers in the Jackson 5 in Studio A at Motown Records. By the time the Jackson 5 were generating hits in the late 60's, blacks and whites alike enjoyed Motown music. Somehow its appeal was able to transcend race.

Today rock and roll is, sadly, very segregated. Given that rock music rose from the Blues and its foundation in black slave culture, this separation is especially sad. What could be a bridge between races, namely rock music, is often ignored, either through societal pressure to conform to what is considered "black" or "white" in popular culture, or perhaps due to how music is marketed (or both). Some music artists, such as King's X and Michael Jackson, breach the boundaries between "black" and "white" music. Popular music fans have witnessed white audiences growing more familiar with hip-hop artists, and some white hip-hop artists have even become stars of the genre. (Late last year, Vibe magazine readers voted the white hip-hop performer Eminem the best living rapper.) It may be a cliché, but music can and does bring people together—people who would not normally socialize with one another. This is, I believe, a positive event. I look forward to the day when I peruse the audience at a hard rock show and realize that I am in the racial minority.
Dave Nantai
Advertisement