Sarah Silverman: Sell the Vatican?
The controversial comedian Sarah Silverman is known for her special brand of what might be called meta-comedy.   Her funniest bits mock mocking, and offer up broad stereotypes to reveal the shallowness of, well, broad stereotypes.  "I don't care if you think I'm racist," she said in her (again, controversial but often very funny) film "Jesus is Magic," "I just want you to think I'm thin."  She's also something of an equal opportunity offender (or defender, depending on if you see her humor as meta or just base) poking fun at stereotypes about Jews, blacks, gays and pretty much everyone.   Last fall her earnest (or was it?) plea for (fellow) Jewish young adults to travel to Florida to convince their grandparents to vote for Obama was a YouTube hit entitled "The Great Schlep."  Several political observers opined that she may have actually made a difference in the race.  "Sarah Silverman won Florida," wrote Frank Rich, after Obama carried the state's Jewish voters.  
But Ms. Silverman's popular riffs are laced with liberal helpings of profanity; she is inordinately racy, spectacularly foul-mouthed and yes obscene, and is probably not your grandmother's favorite comedian.  In other words, it's probably a good thing that she wasn't the one asking your bubbie to vote for Barack.
As for me, I'm never sure if we're laughing at her jokes because they poke fun at hoary stereotypes, or whether her jokes allow us to laugh at minority groups under the cover of pomo meta-humor.  Laughing at over-the-top stereotypes is a good way to point out their absurdity, but then why am I always a little uncomfortable afterwards?  Perhaps it's healthier when someone in that particular minority group pokes fun at their ethnic and religious community, as when Ms. Silverman does about women and Jews (and Jewish women) or Margaret Cho does about Koreans and gays (and gay Koreans).
So what are we to make of Ms. Silverman's latest viral video, in which she puckishly "solves" the problem of world hunger?  "Sell the Vatican," she pleads to Pope Benedict XVI.  "You preach to live humbly, and I totally agree," Silverman says in her Youtube spot, which has already garnered 500,000 hits.  "So now maybe it's time for you to move out of your house that is a city," she says. "You'll be the biggest hero in the history of ever."  (Oh and I'm not going to link to it since it's so racy.  Feel free to look it up yourself at your own peril: just don't blame me when you get to the "naughty bits," as they used to say in Monty Python.)  
Another example of anti-Catholicism?   My friend Bill Donohue thinks so.  "Silverman's assault on Catholicism is just another example of HBO's corporate irresponsibility [the bit ran on HBO].  Time and again, if it's not Bill Maher thrashing the Catholic Church, it's one of his guests. There is obviously something pathological going on there: Silverman's filthy diatribe would never be allowed if the chosen target were the Chief Rabbi of Jerusalem and the state of Israel.  Here's a reality check for Silverman: the Catholic Church operates more hospitals and feeds more of the poor than any private institution in the world."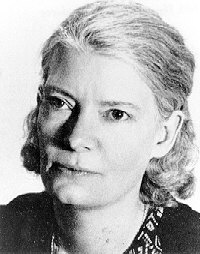 I like Donohue's last point especially.  The notion of the church as unconcerned with the poor always needs to be rebutted.  In fact, it's ridiculous and has been for 2,000 years.  In the United States, for example, Catholic hospitals care for fully one-sixth of patients.  Jesus is magic for a lot of down-on-their luck sick people.  And poor people, too.  How many "houses of hospitality" for the homeless has Ms. Silverman opened?  Her Wikipedia entry doesn't say.  Dorothy Day, who was a single gal like Sarah, and who founded the Catholic Worker Movement, opened lots!  That's her right there. 
But is it anti-Catholic to call on Catholics, and perhaps even the Vatican, to sell what it owns?
Not so fast.  After all, Jesus started the trend by telling his followers, "If anyone wishes to be perfect, sell what you have, and give it to the poor, and you will have treasure in heaven."  That's from the Gospel of Mark.  It's Jesus's advice to the famous "rich young man."  Only after he does those things will he be able to follow Jesus as a disciple.  Centuries later, perhaps the most famous disciple of the poor, St. Francis of Assisi, wrote in his Rule regarding potential candidates, "If he be willing and able, with safety of conscience and without impediment, let him sell all his goods and endeavor to distribute them to the poor."  Francis himself, after his conversion, made a public gesture of the renunciation of all his goods in the square of Assisi, by stripping naked in the town square.  (It's probably a good thing Silverman wasn't around to see that.)  And a little closer to home, St. Ignatius Loyola (who also divested himself of all his goods after his conversion) reminded the members of his Jesuit order that poverty is supposed to be the "strong wall" of religious life; indeed, Jesuits make, like members of all religious orders, a vow of poverty.
Of course Pope Benedict XVI could not "sell" any of the treasures of the Vatican, the same way that your local archbishop couldn't sell off the cathedral at a whim; they are not his, they are the church's.  And the church is not simply the hierarchy but the entire people of God.  Much in the same way the recent Ken Burns PBS series "National Parks" hammered home the oft-forgotten idea that the national parks are everyone's property, the treasures of the church are the property of all Catholics.
Still, perhaps Ms. Silverman, in her post-modern, potty-mouthed way is on to something.  Like Jesus was.  Sell the Vatican?  Well, maybe not everything..but perhaps a statue or two?