Advertisement
Cambridge, MA. The past weeks have been a time of upheaval, ranging from the hurricanes in the south to collapse on Wall Street, plus the endless wars in Iraq and Afghanistan, and the still longer term disasters of our environmental crisis, sporadic and systematized violence (sometimes religiously inspired), inflicted upon innocent people all over the world, plus the sheer poverty and deprivation that mark for many an entire way of life.
     It is a happier note, then, to realize that the concurrence and intensification of harm are not the only things going on. Our current two-week period — the last week, the next week — is, by a convergence of fixed dates with shifting lunar calendars, a holy time: on September 30th, Muslims ended Ramadan, the month of prayer and fasting, with Eid ul-Fitr , just as Jews were observing Rosh Hashanah, the first day of the new year and start of the prayer and repentance leading to Yom Kippur (October 8th). For Hindus, Durga Puja in honor of the Goddess begins on October 6th, while October 9th marks Dussehra, an important Hindu festival celebrating the victory of good over evil, as in the epic defeat of the demon king Ravana by lord Rama. And for people everywhere, October 2nd, the birthday of Mohandas K. Gandhi, is a day for recommitment to purity of heart and peace-making.
     It is also a splendid week in our Catholic calendar, filled with feasts that stress the variety and practical depth of Catholic life and piety: St Theresa of Lisieux (October 1), the Guardian Angels (October 2), St. Francis of Assisi (October 4), St. Bruno, founder of the Carthusians (October 6), and the Holy Rosary (October 7) — surely enough spiritual dedication and practice in a single week to last the year!
     This October, at least, we will do well to acknowledge the convergence of such holy days, and to express satisfaction that our many traditions seem almost to be cooperating in leading people to prayer and to God. Each tradition seems well blessed with solid beliefs, ascetic and regular ritual practices, and stellar examples of deep faith, realities not to be lost sight of even when we admit the real differences among traditions. To honor October's convergence of spiritual feasts does not demand of us a relativistic viewpoint, nor a commitment to a theory of permanent pluralism; the embrace of such doctrines might actually be distracting. Rather, these October days put us on the spot; we are pushed to decide whether to seize the moment, whether we are going to try to learn from a most edifying diversity. While there is surely a lifetime of sanctity and piety in the Catholic calendar, that abundance does not cancel the opportunity of other abundances: there is no reason to narrow our attention solely to Catholic or Christian things; we need not be afraid to learn from — and celebrate with — people of other faith traditions as they live and deepen their spiritual lives.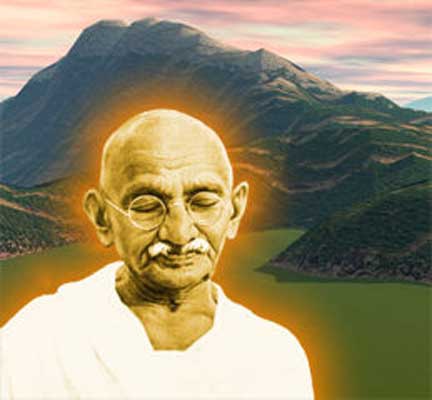 Our actual learning will have to involve actually learning about and thinking deeply about the different feasts and saints, but the direction of our reflection is well set by the second reading for Mass on Sunday, October 5: Finally, beloved,  whatever is true,  whatever is honorable, whatever is just,  whatever is pure,  whatever is pleasing,  whatever is commendable,  if there is any excellence and  if there is anything worthy of praise,  think upon these things.(Philippians 4) St. Paul's directive, even if read mindful of the context of the whole letter, is genuinely broad and genuinely open in all directions. Making sense of his appeal leaves much to the imagination and discernment of each individual who ventures to "think upon" the realities around us. The text simply invites us, this year, to pay attention, to think carefully and attentively about what we see and hear — and then, presumably, to allow that learning to touch our minds and hearts as we continue to pray and live our Christian lives.
     This expansive attentiveness in so religiously rich a time of the year will not, to be sure, directly resolve the crises that face us at home and abroad - nature is still violent at times, greed is still greed, misunderstanding almost inevitable across cultural boundaries; but deepening our faith by appreciating more devoutly the gift of these October days will help make us people able to notice more, care more, and with greater, unrestricted love, reach out to those in trouble.
     Perhaps all this is part of our piety in the 21st century?