Cambridge, MA. In my last blog, just two days ago, I promised a follow-up in which I reflected further on "the Hindu-Christian dialogue of the future," which "will be more comprehensive and engaging than any we have known up to now, since we can no longer give without receiving." Serious stuff.
But let me begin by returning to India for a moment: when I first visited New Delhi in 1973, landing was a very exotic event. The airport, to my memory, was ancient, rustic, Oriental, like something out of a 1930s movie. Getting off the plane was to step into another world. Reaching Kathmandu, Nepal, a day later was even more exotic; the airport sat among the rice paddies, below rising mountains hovering in monsoon mists. But now, in 2011, I was impressed three times over – in New Delhi, Chennai, and Bangalore – by the new or nearly brand new airports, streamlined, sparkling, with high-tech signs and fancy shops, decent restaurants and book stores. The contrast now, if any, is that some of India's airports at least are in better shape than their American counterparts. And, of course, the airports are heavily used, with Indians traveling around the world in large numbers. So many Indians I met on this and previous trips – middle-class Indians of all social and religious identities – have relatives in the West, and travel back and forth when possible. Yes, many Indians are still terribly poor, and certainly a large portion of the population does not have the means or opportunity to travel. But still, India now includes Indians-abroad, non-resident Indians, and their experience adds to the knowledge and experience of Indians even in the smaller towns around the country. Similar points could be made about Indian cities, transport, technology, economics and politics. India's is an ancient and old-fashioned set of cultures, and one of the most modern, vibrant on earth.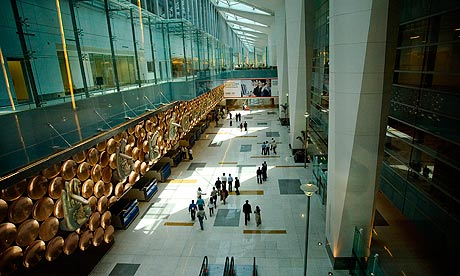 Advertisement
When we think today of encountering Hindus and Muslims (who are not merely the same as Muslims in other countries), Sikhs and Jains and Parsis, from India, we are often enough encountering a sophisticated people with great pride in their country, confidence in their economy, and a robust love-hate relationship with their government, ever the world's largest democracy. Indians Christians too, of course, are very experienced and sophisticated, in the various Catholic communities — Roman rite, Syro-Malabar and Syro-Malankar, and a wide range of Protestant communities.
I spoke with many Christians and Hindus during my month in India, and while not all conversations are as good as others, I was largely very impressed with the thoughtfulness and sophistication of both liberal and conservative, inward-looking and outward-looking views. Mostly everyone seemed to see that not only is colonialism over, but also the post-Independence era of coming to terms with colonialism's sad history and India's struggle to modernize (even if, yes, there is much to be done). The future of India, and of interreligious relations, is being reinvented right now.
If we are interested in dialogue, all of this matters. It is as if there is a shift from old-fashioned linear models of dialogue to far more complex models of interaction that make us necessarily equals in conversation, with leadership going to those who are "high-tech" in the way they imagine the world and its religious diversity. It is no longer the case, if it ever was so, that we — the Western Christians among us — are active while Indians, especially of other faiths, are passive, awaiting our arrival and our plans for their improvement. We are dealing with people used to dealing in practical ways with people of other faiths, sometimes reasonably well-informed about the Church and Christian views of evangelization and dialogue. We are dealing with people with long memories, who do not forget easily the mixed history of Western Christianity in India. We are dealing with people who are not waiting for Rome, or the United States, or me, to speak on the meaning of religion today. Models that worked somewhat in the past — missions to India, church-building, plans for inculturation, the building of ashrams envisioned according to Western models of Indian spirituality — still have some value, but are also dated, since the new mobility and shift of the world away from Western supremacy also affects the Church and how we are to think of Christianity in today's world.
And since "everybody" has a relative in the USA, we neither can nor need reduce dialogue to a matter of a meeting of cultures, as if there are neat Christian cultures encountering neat Hindu or Muslim cultures. Unexpectedly then, the religious dimension of interreligious dialogue is becoming all the more important, since sharp cultural, political, economic divides no longer stand fixed. We can, and need to be, intentional about our religious identities, the faith commitments that still distinguish us. (Some of my colleagues are wont to say that "religions" too are no longer fixed, but I work with a distinction between religion as a social-cultural system like any other, and the faith/truth commitments, grounded in apprehensions of revelation, that distinguish religions from other social systems.)
None of this means that people like me cannot stick with classical studies, the comparison of scholastic theologies and medieval spiritualities. Nor does it mean that we all become pluralists or relativists. But it does mean that we will have to let go of the idea that we are in charge, that our plans are the plan, or that the Church alone gets to decide what the terms of dialogue are to be. And all this means that the future of dialogue will — improbably — be more exciting than its past, as the really interesting India of today stands right next to, and up to, the interesting but tired cultures of the West.