If Polanski Were Wearing a Collar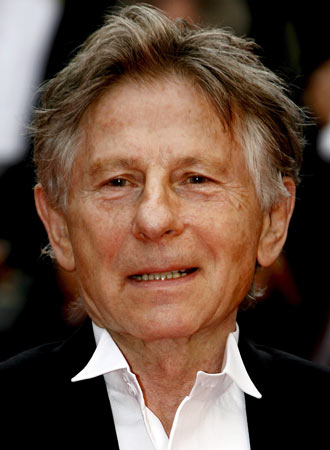 Tom Reese took the words right out of my mouth.  When I read the New York Times story about Roman Polanski's arrest in Switzerland for having raped a 13-year old girl in 1977, I thought: if he were in a collar there would be no boo-hooing about his recent plight.  There would be zero pity for him.   Here's Fr. Reese on the Newsweek blog:  
Imagine if the Knight of Columbus decided to give an award to a pedophile priest who had fled the country to avoid prison. The outcry would be universal. Victim groups would demand the award be withdrawn and that the organization apologize. Religion reporters would be on the case with the encouragement of their editors. Editorial writers and columnist would denounce the knights as another example of the insensitivity of the Catholic Church to sexual abuse.
And they would all be correct. And I would join them.
But why is there not similar outrage directed at the film industry for giving an award to Roman Polanski, who not only confessed to statutory rape of a 13-year-old girl but fled the country prior to sentencing? Why have film critics and the rest of the media ignored this case for 31 years? He even received an Academy award in 2003. Are the high priests of the entertainment industry immune to criticism?
Do you think, though, that Polanski's famous artistry, popular films and other good works mitigate his guilt, and should mean that he should be leniently treated?  Or that enough time has passed?   
That is the thinking among some.  USA Today reports this:
Polanski was "thrown to the lions," said French Culture Minister Frederic Mitterand. "In the same way that there is a generous America that we like, there is also a scary America that has just shown its face."  "It seems inadmissible ... that an international cultural evening, paying homage to one of the greatest contemporary filmmakers, is used by police to apprehend him," says a petition circulating in France and signed by artists including Costa Gavras, Stefen Frears and Monica Bellucci.
A petition!  Can you imagine a petition being circulated among actors, directors and producers in the United States to have a Catholic priest reinstated in his parish after he had abused a 13-year-old child?  If you believe this about Polanski--that his good deeds offset his guilt and that enough time has past--do you believe the same about pedophile priests?
James Martin, SJ
Update:

David Gibson at Politics Daily weighs in:

Perhaps my sensitivity to the Roman Polanksi fiasco can be traced to having covered the clerical sexual abuse scandals in the Catholic Church for so many years -- even before 2002, in fact, when it became a "scandal," which basically means the media pays attention.

Or perhaps my irritation at the emerging empathy for the award-winning director stems from a basic sense of justice.