Cambridge, MA. I was pleased to receive a copy the other day of a new book by Roger Haight, our esteemed and ever-creative fellow Jesuit, educator, theologian, and in recent years, insightful writer in the field of spirituality: Christian Spirituality for Seekers: Reflections on the Spiritual Exercises of Ignatius Loyola (Orbis Books, 2012) I will leave the project of a review to review writers – or wait until someone asks me to review it – but I wish to call your attention to this most interesting book.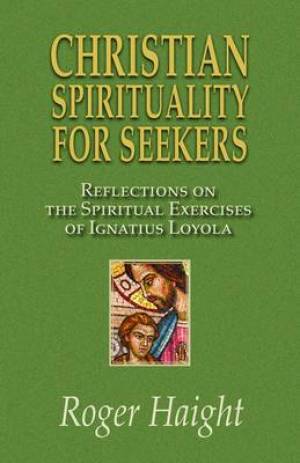 Christian Spirituality for Seekers is both a thoughtful study of the Exercises and how they came to be, and – in the distinctive dimension of the book – a forward-looking reflection on how the Exercises are a resource for the wider community of those seeking after God, wisdom, and spiritual wholeness. While it is at every point Christ-centered, with much of the text of the Exercises woven into the chapters, Fr. Haight also shows how the genius of Ignatius' spiritual vision can be a guide for a broader spiritual community as well.
Advertisement
Interreligious understanding comes in many varieties and from many starting points, and this book, deeply grounded in the Exercises, deserves attention and will be appreciated by those who are thinking about our mission and witness to Christ in today's religiously diverse world. I know that it resonates well with my own early efforts to draw on the Exercises with Hindu and Buddhist students in Kathmandu in the early 1970s. In this space several years back I recalled that Fr. Adolfo Nicolás, our then new Jesuit General, mentioned favorably the use of the Exercises in adapted form in Japan today, in some of his first public comments as General. Fr. Haight is in a sense doing the same, closer to home, bringing the Exercises to the men and women right around us in our own cities.
Fr. Haight shared a version of the book with us at the Center for the Study of World Religions in the fall of 2011, and the video is here.