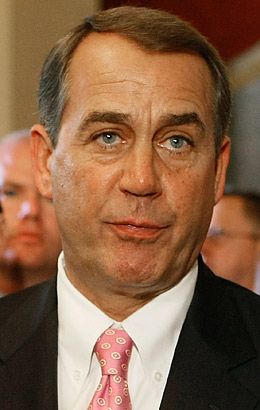 The letter Speaker of the House John Boehner received after he accepted an invitation to address this year's graduating class at the Catholic University of America, was signed by 75 Catholic faculty members. The signers did not ask him to forgo his speech, but rather expressed this hope: "that this visit will reawaken your familiarity with the teachings of your Church on matters of faith and morals as they relate to governance." The message was one part indictment: that Boehner's record on legislation that addresses the needs of the poor was "among the worst in Congress" and that the 2012 budget "guts long-established protections for the most vulnerable," like Medicaid, Medicare and WIC (Women Infant and Children nutrition program). It was also one part teaching, explaining the importance of the church's preferential option for the poor and other basic tenets of the faith. And finally, it was one part invitation: The letter urged the Speaker to sign on to the "Circle of Protection" promoted by the U.S.C.C.B. and other Christian leaders, which protects programs for society's most desperate.
What makes the letter a milestone in my view is not partisanship. This is no partisan rejoinder to the brouhaha over President Obama's speech at the University of Notre Dame.
Instead, two things make this letter stand out. First, it appears to be a form of peer ministry or something close to it, and in structure it reads like a New Testament letter, at least the admonishment portion. The letter even ends with a prayer. Mostly lay Catholic professors, after all (with a few clergy among them, including Jesuits) are here admonishing a fellow Catholic leader to abide by Catholic social teaching.
The second thing that makes this letter distinctive is that the bedrock teaching these signers hold up does not concern abortion, but care for the poor. Who, in this age of cutbacks, is sticking up for the poor?
Last, while the signers do allude to teachings of the pope and of the U.S. Catholic bishops, they themselves wield no authority and make no threats. Yet with what one could call a "pastoral letter" they do intend to instruct, convince and influence the Speaker's conduct as a Catholic leader--a peer or colleague with a lay vocation in this world.