You can craft hope for refugees today.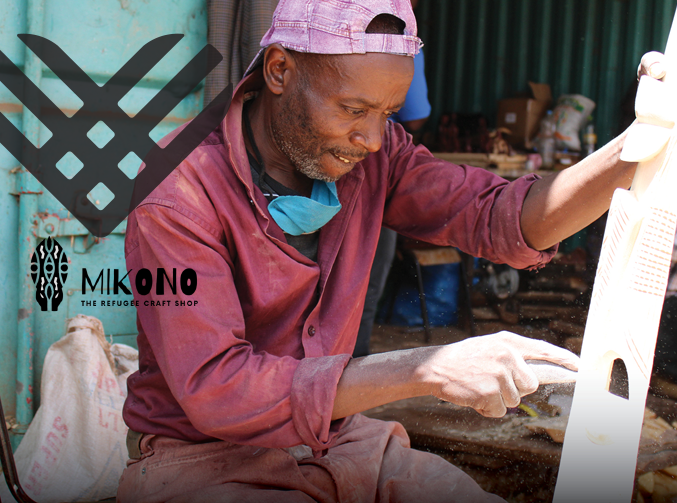 ---

Today is the day to craft hope!
Join Mikono Refugee Craft Shop and America Media this #GivingTuesday as we help craft hope for refugees. Every dollar raised will be split evenly between America and Mikono Refugee Craft Shop in Nairobi—a ministry of the Jesuit Refugee Service.
For more than 25 years, Mikono has not only provided the resources, tools and training refugees need to make a living wage but has given them the dignity of work while expressing some of the cultural heritage of their home countries. This is the perfect opportunity to support two Jesuit ministries, now more than ever.
Here's how you can participate in this campaign of hope:
Make your gift today at americamagazine.org/givingtuesday.
Share this donate link with your friends and family, encouraging them to give.
Like and share our content—videos, social media posts, emails and donation link—to spread the word about Mikono and America.
To offer a matching gift, or to give over the phone, contact James Cappabianca, VP for Advancement, at 917.885.7227 or via email at jcappabianca@americamedia.org.
We encourage you to give what you can today for this worthy cause. Thank you for being loyal readers and benefactors of America, and this year, supporters of our brothers and sisters in Nairobi.
Asante sana!
Rev. Matthew Malone, S.J.
President & Editor in Chief
Rev. James Martin, S.J.
Editor at Large
P.S. It is easy to make your gift at americamagazine.org/givingtuesday. Every gift counts!